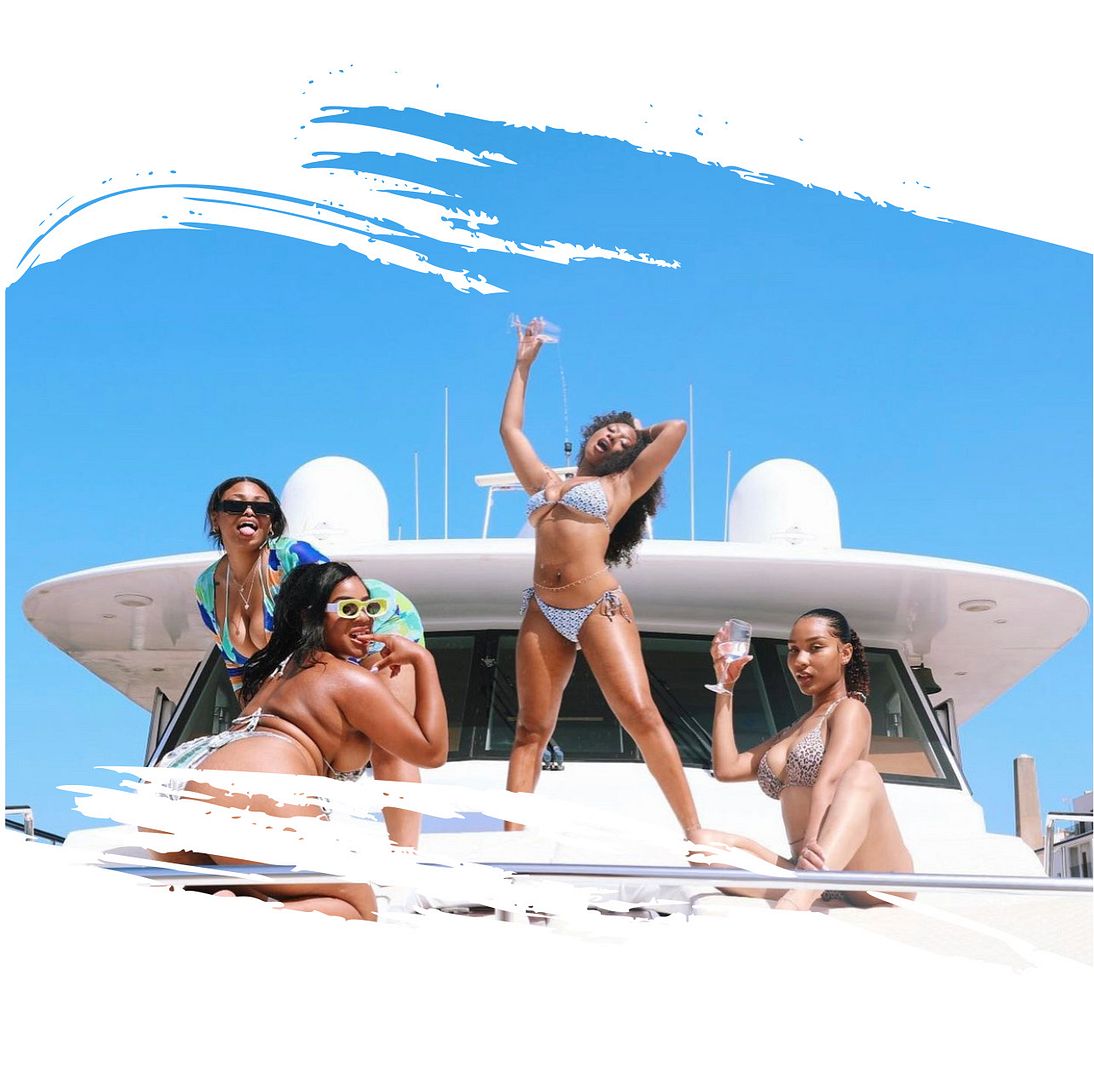 Megan Thee Stallion called up her friends to yacht around Ibiza to kick off Summer '22 in Hot Girl fashion. Her man, Pardi, was also in the mix. Get into their turn up inside….
Summer is HERE and Megan Thee Stallion kicks it off an epic fashion.
The Houston Hottie kicked off Summer '22 with her man, Pardi Fontaine, and several of her friends in Ibiza. The "Plan B" raptress called her friends up, booked them flights to Spain's most alluringly hedonistic island to turn all the way up!
Watch Meg, her man and friends live their best lives below:
View this post on Instagram
Yassssss! Mad our invite got lost in the mail.
One thing is for sure, the "Savage" rapper is "too blessed to be stressed."
View this post on Instagram
The girls vacay/ BAEcay situation is just what Meg needed after speaking out about the July 2020 shooting incident involving artist Tory Lanez and the drama surrounding Meg and 1501 Entertainment record label owner, Carl Crawford.
View this post on Instagram
The Grammy winning artist graces the July 2022 cover of Rolling Stone where she opens up about the aftermath of the July 2020 shooting incident with Tory Lanez where he allegedly shot her in the foot. The 27-year-old entertainer believes he should be punished to the fullest extent of the law.
"I want him to go to jail," she said. "I want him to go under the jail."
The trial begins in September, so we'll be finding out soon if that actually happens.
In the meantime, Meg is living it UP! As she should.
View this post on Instagram
The Grammy Award winning raptress will guest star on the hit STARZ series "P-Valley" as Tina Snow, who is set to appear later this season. Hotties already know Tina Snow is Meg's uber savage alter ego, and it's also the title of her second EP, which includes the hit tracks "Big Ole Freak" and "Freak Nasty."
In addition to starring on the show, she also wrote and recorded an original song for the new season that will be featured in a later episode. This explains why the "WAP" raptress was front-and-center during the Season 2 premiere in Hollywood earlier this month.
GOALS.
Photo: Meg's IG