One thing about Normani, sis is going to serve up an epic performance. The 2021 MTV Video Music Awards tried to sleep on Normani, but she proved just why she should have been slated to perform from the very beginning.
Get into her Janet Jackson-inspired performance that featured a surprise cameo from Teyana Taylor inside…
The 2021 MTV Video Music Awards tried to play our good sis Normani. Let's not act like she didn't SLAY her solo performance at the 2019 MTV Video Music Awards.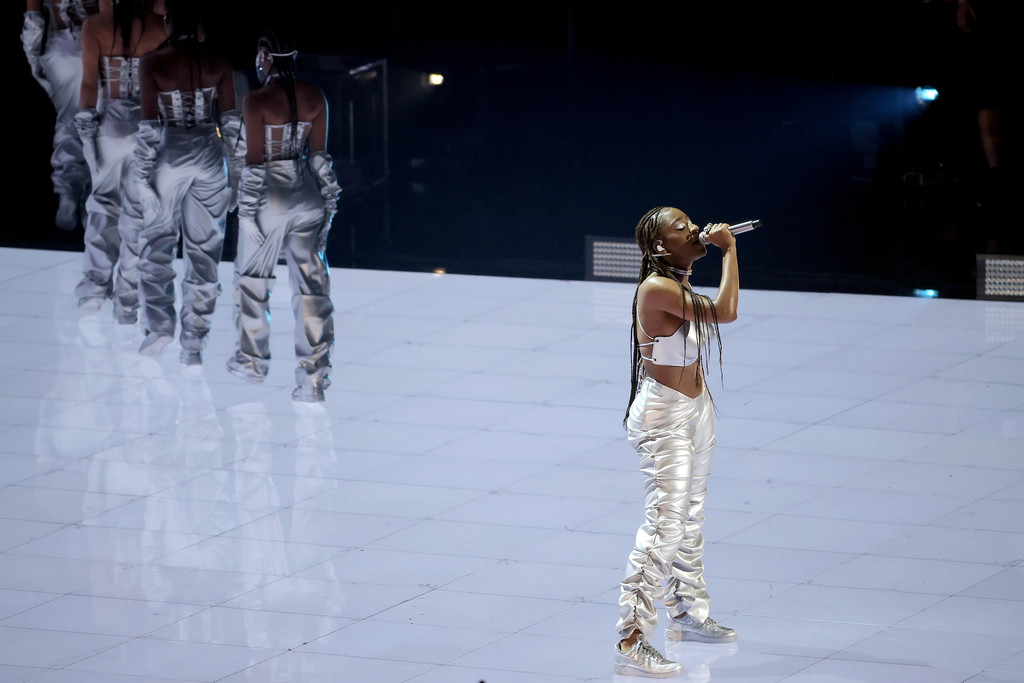 Weeks before the awards show, fans were rushing Normani with questions about whether or not she would be performing at this years MTV Video Music Awards. Not shying away from the drama, she revealed the awards show hadn't reached out to invite her to perform after the first round of performers were announced.
Normani's fans went hard in the paint for the former Fifth Harmony singer, creating online petitions and running up hashtags like #LetNormaniPerform to help knock some sense in the awards show producers. Well, they finally caught on and announced she would be performing days before the live show went down inside at Brooklyn's Barclays Center.
And boy were we in for a treat!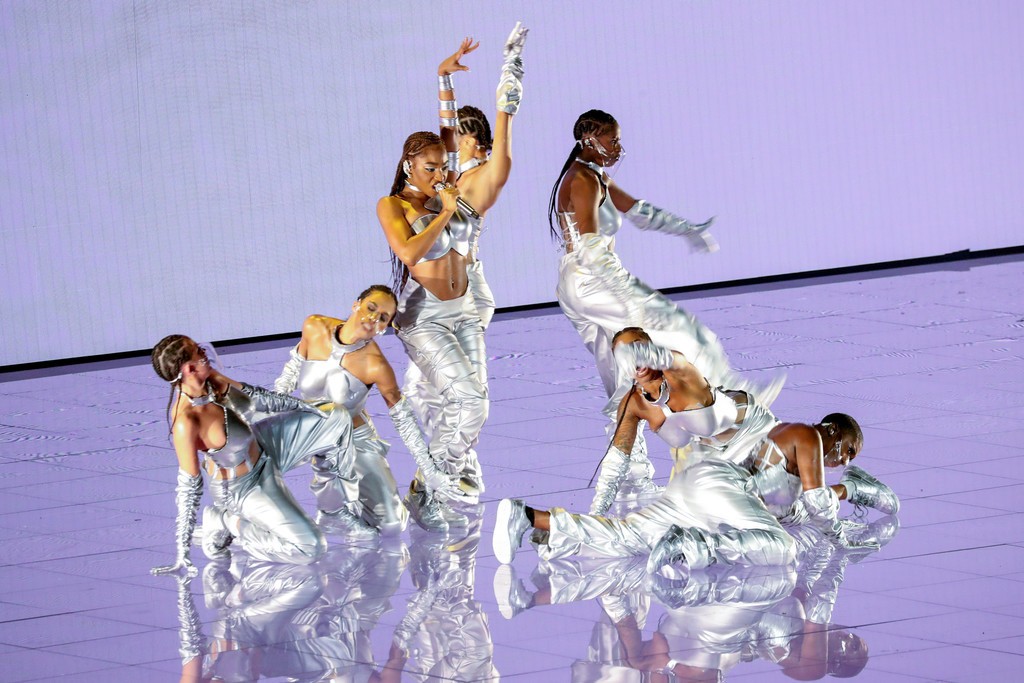 The 25-year-old entertainer hit the stage for an epic performance of her chart topping hit, "Wild Side," featuring Cardi B. It was the first time she performed the song on television. Cardi B couldn't make it since she just gave birth to her second baby, a boy, whom she shares with Offset.
Towards the end of her performance, the "Motivation" singer surprised fans with an homage to Janet Jackson's "Would You Mind" that featured a cameo from Teyana Taylor all tied up. Fans lost it as Normani straddled Teyana (both rocking London Couture) while twerking, bringing back memories of how Janet made that man's life years ago.
Surpriseeeeeee @Normani
— TEYANA M.J. SHUMPERT (@TEYANATAYLOR) September 13, 2021
View this post on Instagram
Watch Normani turn up her "Wild Side" with Teyana below:
For reference, peep Janet's performance below:
With the way rapper Lil Boosie always wants homophobic smoke with Lil Nas X, now TS Madison is wondering where is that same energy over girl-on-girl action being front and center during an awards show:
View this post on Instagram
Thoughts?
Photos: Michael Loccisano/Getty Images