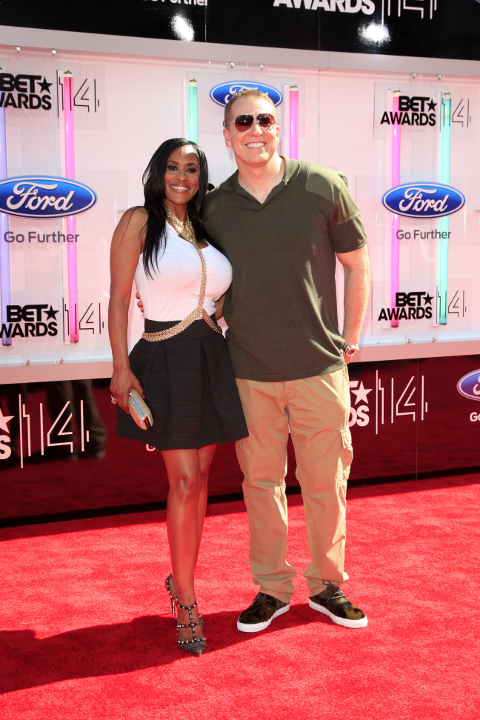 We didn't see this one coming! Comedian Gary Owen and his wife Kenya have called it quits after 18 years of marriage. Deets inside…
Ugh! Another quarantine breakup!
Comedian Gary Owen and his wife Kenya Duke-Owen have officially called it quits after 18 years of marriage. On Friday, Kenya reportedly filed for divorce in Los Angeles County Superior Court.
It's unclear what caused the split, but many fans are blaming being quarantined due to the COVID-19 pandemic as the culprit. Meanwhile, others have been circulating rumors that Gary cheated on Kenya. Neither Gary or Kenya have confirmed the reason for the breakup.
Gary and Kenya tied the knot in 2003 and share three children together, sons Emilio and Austin, and a daughter named Kennedy. All of their children appear to be adults as the filing did not mention minor children.
The last time Kenya posted Gary on her Instagram was back in July to celebrate his 46th birthday.
View this post on Instagram
"Happy Happy Birthday to my #1 @garyowencomedy You have been the best gift and role model to our family," she captioned pictures of the comedian. "You always bring the love followed by your entourage of laughter, silly, f*ck it, a good time and no boundary…and we love it!" She added, "I am wishing you many, many more birthdays. I love you more than you will ever know and grateful to be on this journey with you and the kids. P.S I couldn't find a picture of Emilio but you deserve the f**king best. Happy Birthday, my LOVE."
Last month, Gary – who often uses his interracial marriage as stand-up material – shared a post about not forcing "connections":
View this post on Instagram
"The truth is, you cannot force a real connection and a real connection never needs to be forced," the post said. "The beauty of learning how to be ourselves and trust in our innate worth, is that the right people come into our lives at just the right time. It's a safe and familiar feeling when that happens. No games, no tactics, just peace."
Interesting.
View this post on Instagram
View this post on Instagram
Guess he'll have to find new stand-up material.
We wish them both the best! It's hard out here in these singledom streets.