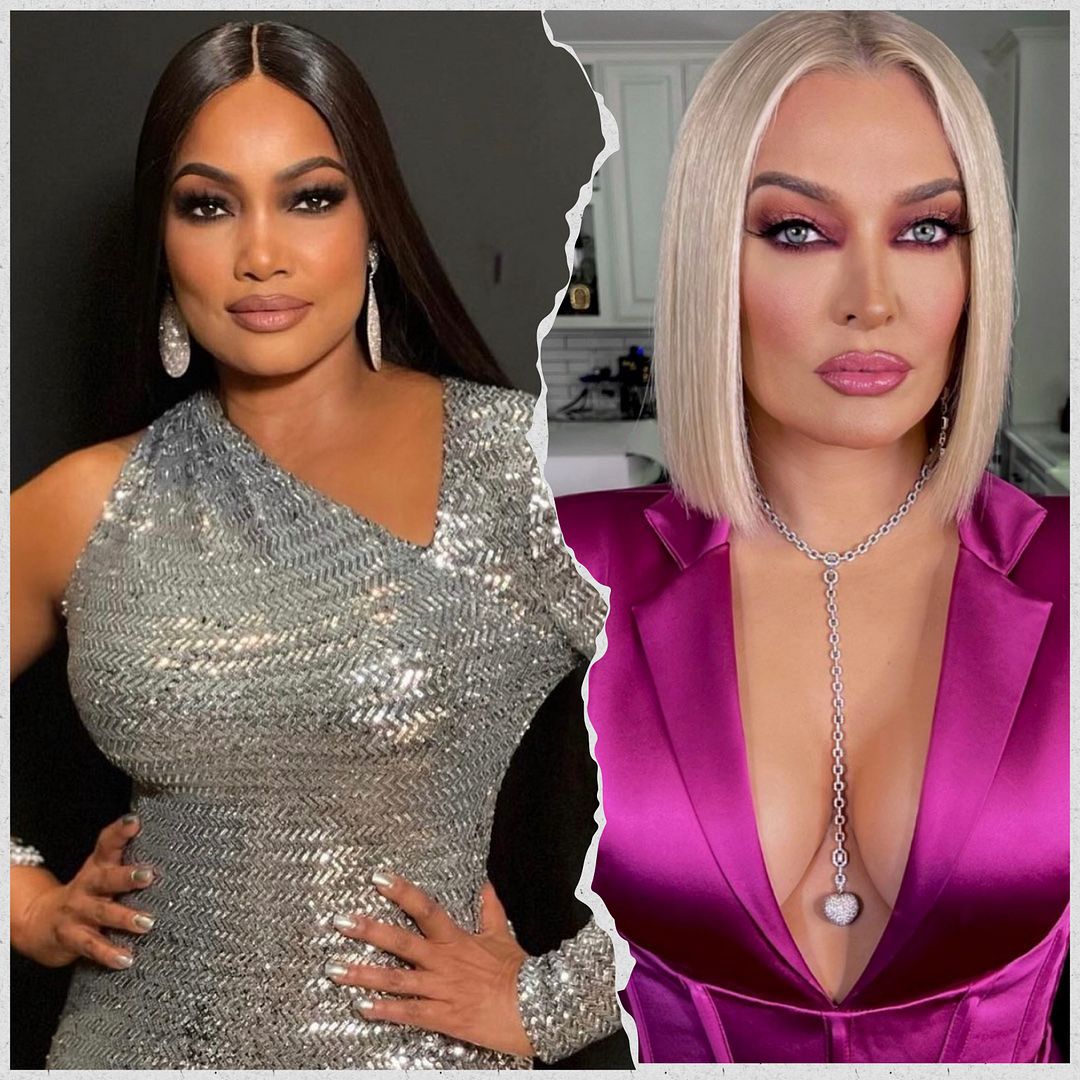 Whew! Hit dogs always holler, Chile. "Real Housewives of Beverly Hills" star Erika Jayne thought she ate when she shared a video of her co-star Garcelle Beauvais' memoir in the trash. What she didn't realize is that she's only bringing more exposure to the book!
See Erika's video with her Twitter rant, plus all the love Hollywood sent Garcelle on her memoir's release date inside….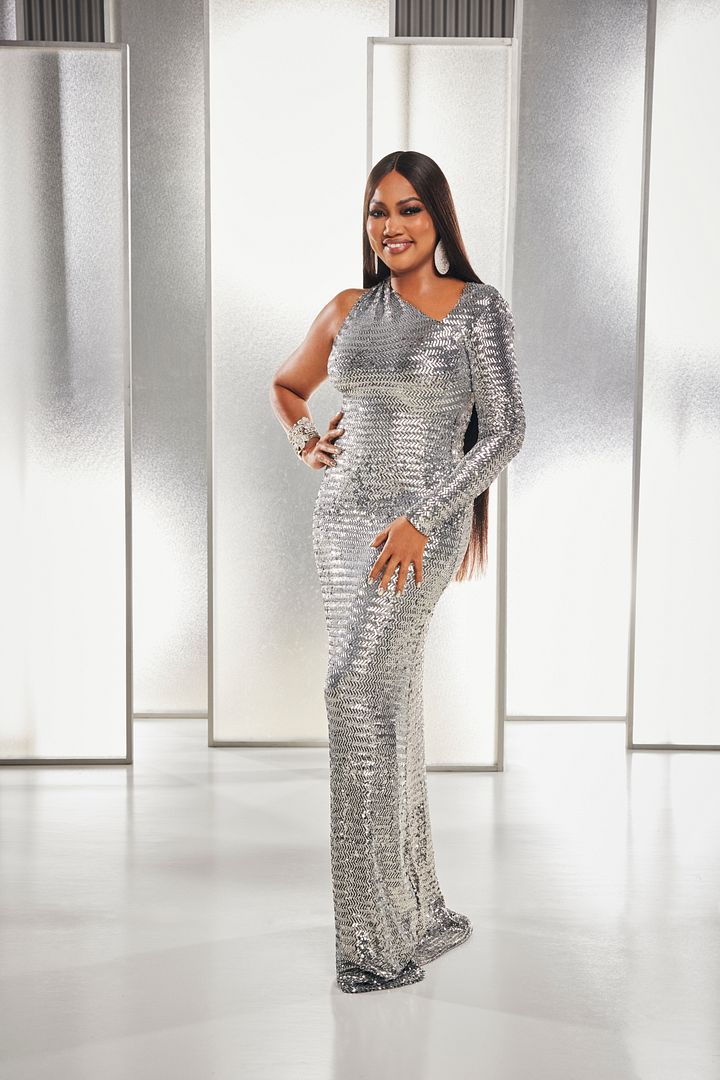 Actress, author, mom, and all around baddie Garcelle Beauvais is soaking in ALL the love from her Hollywood friends on the release date of her soul-bearing memoir, Love Me As I Am.
It's press day in New York for the "Real Housewives of Beverly Hills" star and she's looking UBER fab for the promo trail:
View this post on Instagram
Earlier this week, the 55-year-old gorgeous author got dressed up in a crushed velvet 'fit for her book signing in Culver City where her bestie/TV host Sherri Shepherd and "Selling Sunset" star Christine Quinn came out to support:
View this post on Instagram
Several of Garcelle's celeb friends, including Jamie Foxx, Andy Cohen, Tabitha Brown, Gabrielle Union and more, celebrated her book dropping in a promo clip. Check it out:
Garcelle's book comes out today and look at all the celebs who are helping her promote the book! #RHOBH pic.twitter.com/TZsQ8rlD84
— Queens of Bravo (@queensofbravo) April 12, 2022
Daytime TV host Sherri Shepherd also wrote a touching tribute to celebrate Garcelle's new book on IG:
View this post on Instagram
"From the moment @garcelle & I met on the #jamiefoxxshow it was #love & #sisterhood," Sherri wrote in the caption of a collage of pictures. "We were pregnant at the same time, shared painful divorces, celebrated & supported each other, commiserated together. Garcelle is more than meets the eye. You want to feel like you're sitting with your best girlfriend? Pour a glass of wine & read Garcelle's Memoir "Love Me As I Am" and you'll fall in love with my friend. 'I'll always be Sheila to your Fancy!'"
The love has been pouring in for Garcelle. However, everyone isn't happy about it.
Garcelle's "RHOBH" co-star Erika Jayne posted a video on her IG Stories of Garcelle's book in her trash can:
ERIKA THREW GARCELLE'S BOOK IN THE TRASH! OH HELL NO! #RHOBH pic.twitter.com/OrU2YnQsQ7
— Queens of Bravo (@queensofbravo) April 10, 2022
The post comes on the heels of Garcelle sharing a snippet from the "RHOBH" Season 12 trailer where she finally CLEARED Erika:
You know how else you can look bad all on your own? By not pre-ordering your copy of #LoveMeAsIAm before it comes out on Tuesday Get yours: https://t.co/NAPCJDNgAe pic.twitter.com/NSQuXOfZTb
— Garcelle Beauvais (@GarcelleB) April 10, 2022
The perfect promo if you ask us.
Towards the end of last season, Erika totally flipped on Garcelle after previously being cool with her. Apparently, Erika felt Garcelle was trying to make her look bad (she wasn't) amid her legal troubles that involve her being mixed up with her estranged husband Tom Girardi's umpteen million dollar embezzlement and fraud lawsuit.
Last night, Erika hopped on Twitter to answer questions from fans and made sure to talk trash about Garcelle and her book. She tweeted Garcelle should cut her a check for using her to promote her book.
"She should cut me a check," Erika tweeted about Garcelle's book.
"Don't use my name to promote your book. Use your famous friends," Erika wrote in another tweet to the same fan.
Peep the tweets: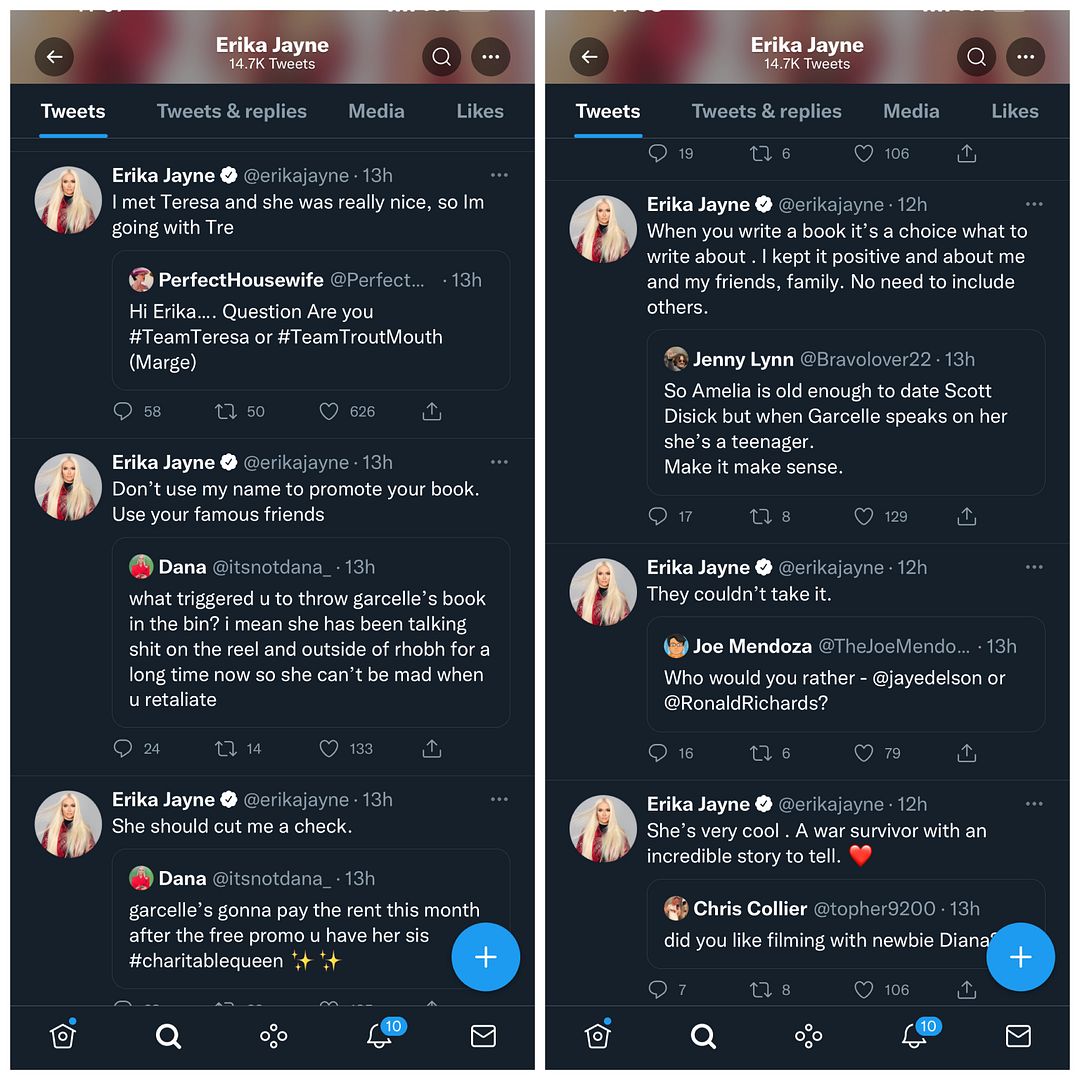 Clearing up things, Erika addressed a fan saying Garcelle did NOT write about her in the book. It seems she's coming for Garcelle for using that clip to promote her book.
Girl…
Ever since Erika posted that video, Garcelle has been trending on social media, boosting sales:
Heavenly meant what she said! #RHOBH #Married2Med pic.twitter.com/IDchfETHGZ
— OMFGRealityTV (@OMFGRealityTV) April 13, 2022
Crystal got her copy #RHOBH pic.twitter.com/UQE3931etQ
— Queens of Bravo (@queensofbravo) April 12, 2022
I've been a Garcelle stan since DAY ONE (check the receipts) but her saying to Erika's face "I don't have to make you look bad, you do that on your own" is iconic — and incredibly true #RHOBH pic.twitter.com/hyhzZGaNe0
— Jarett Wieselman (@JarettSays) April 7, 2022
Garcelle counting all of the new sales of her book after Erika gave her free promo #RHOBH pic.twitter.com/tlu33rzMtT
— mary's wigs (@RealHWLover) April 11, 2022
The fact that we're all posting the same clip of the trailer where Garcelle ate Erika. THIS IS THE GARCELLE WE HAVE BEEN WAITING FOR.
STAN CARD NEVER DECLINED! #RHOBH pic.twitter.com/y12W3jDysV
— RealityTvDigest (@DigestRealityTv) April 7, 2022
This tweet is great. It implies 1. Erika isn't famous 2. She isn't Garcelle's friend (despite Garcelle being disproportionately compassionate with her last season) and she doesn't like her name being used to sell things because there are more famous people than her. #rhobh pic.twitter.com/bUEH9Wl4Ej
— Real Housewives Of Brokeass Hills (@of_housewives) April 13, 2022
The real funny part about Erika throwing Garcelle's book in the trash, is that she, or someone from her camp, likely went and bought the book — that's a check for Garcelle. Not only that, she's now giving Garcelle free promotion! She really thought she did something.
#RHOBH pic.twitter.com/QIoexJHqDa
— The Third King (@thirdking0208) April 10, 2022
Look what came today! Had to support my fav #RHOBH and the original Sagittarius G! @GarcelleB pic.twitter.com/XDup2YIqTZ
— Giselle Phelps (@GisellePhelps) April 13, 2022
At the end of the day, Garcelle is independently VERY relevant, booked AND busy. They HATE that, but they will just have to deal.
As for the upcoming new season…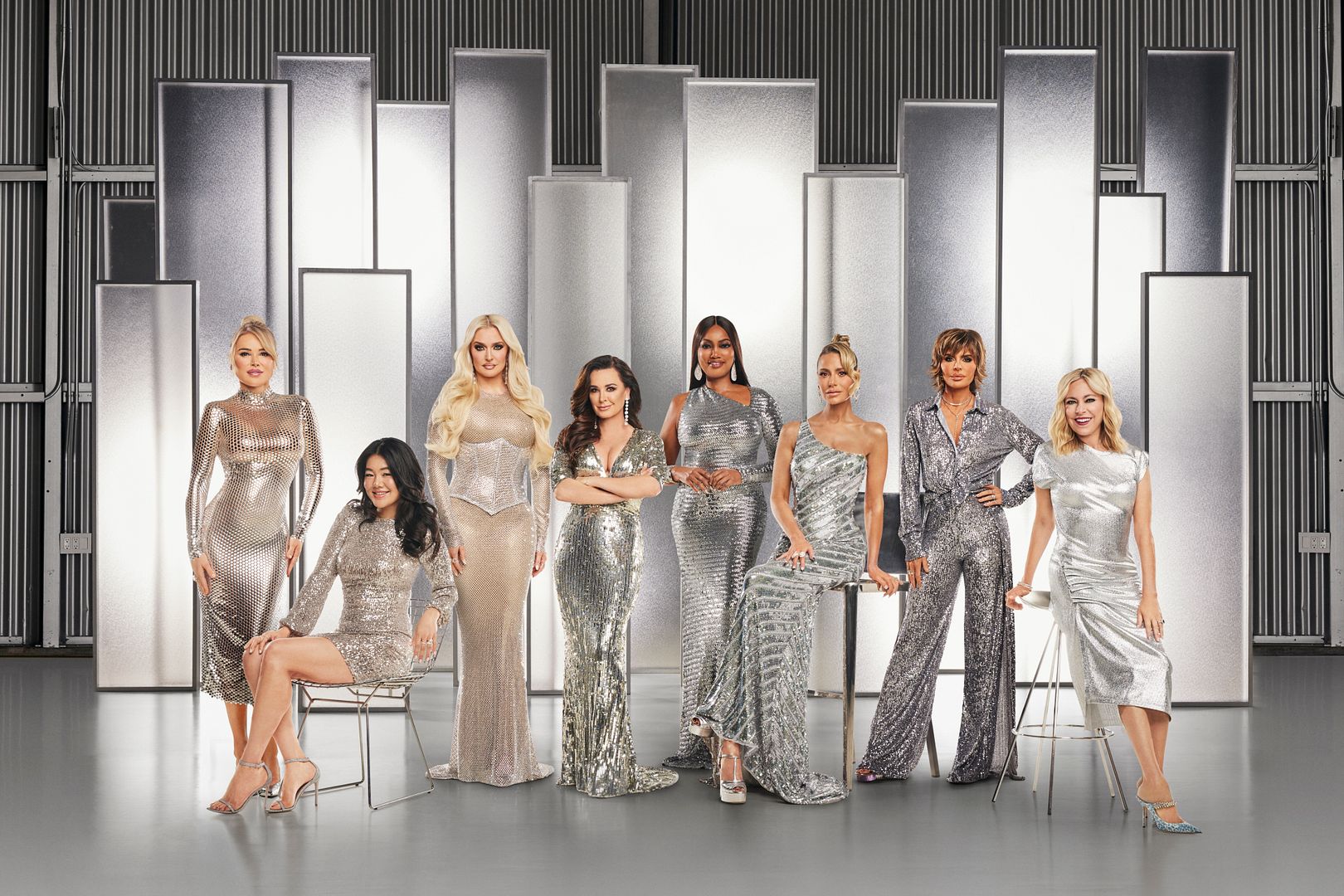 Season 12 of "RHOBH" is set to return for another round of exhilarating highs and shocking lows with housewives Garcelle Beauvais, Kyle Richards, Lisa Rinna, Erika Jayne, Dorit Kemsley, Sutton Stracke, and Crystal Kung Minkoff.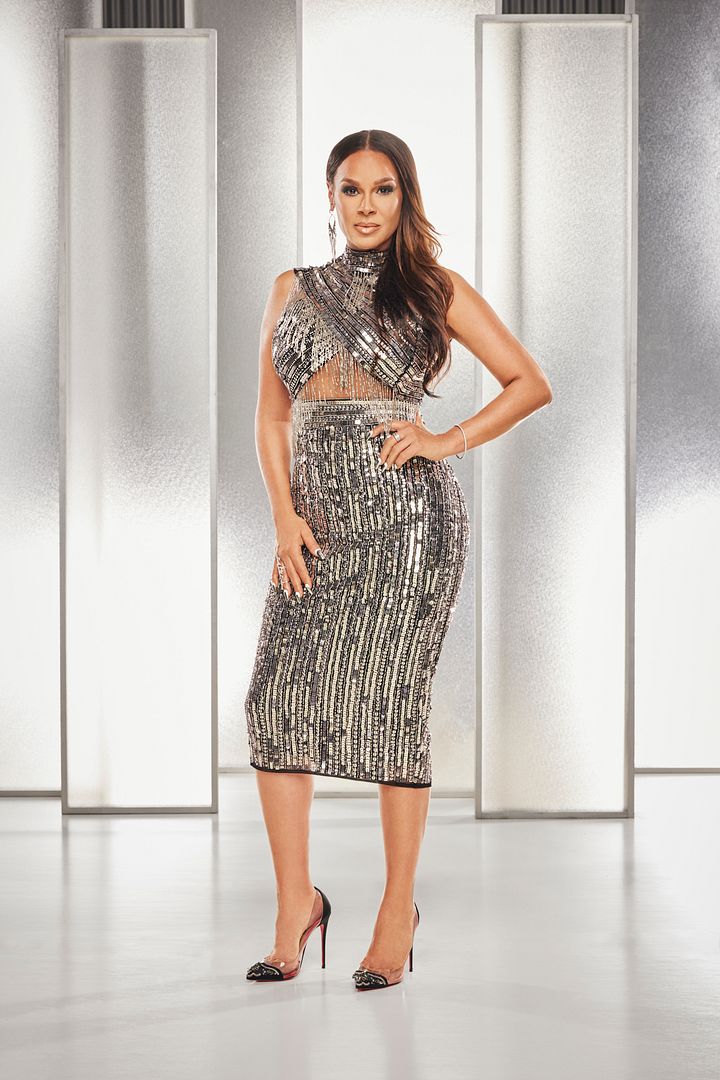 Some new faces will be joining the 90210 group of ladies, including Garcelle's friend Sheree Zampino (Will Smith's ex), new housewife Diana Jenkins and resident socialite Kathy Hilton will return.
The new season premieres Wednesday, May 11th at 8pm ET/PT.
Peep the trailer below:
Will you be watching?
Photos: Garcelle's IG/Erika's IG/BRAVO