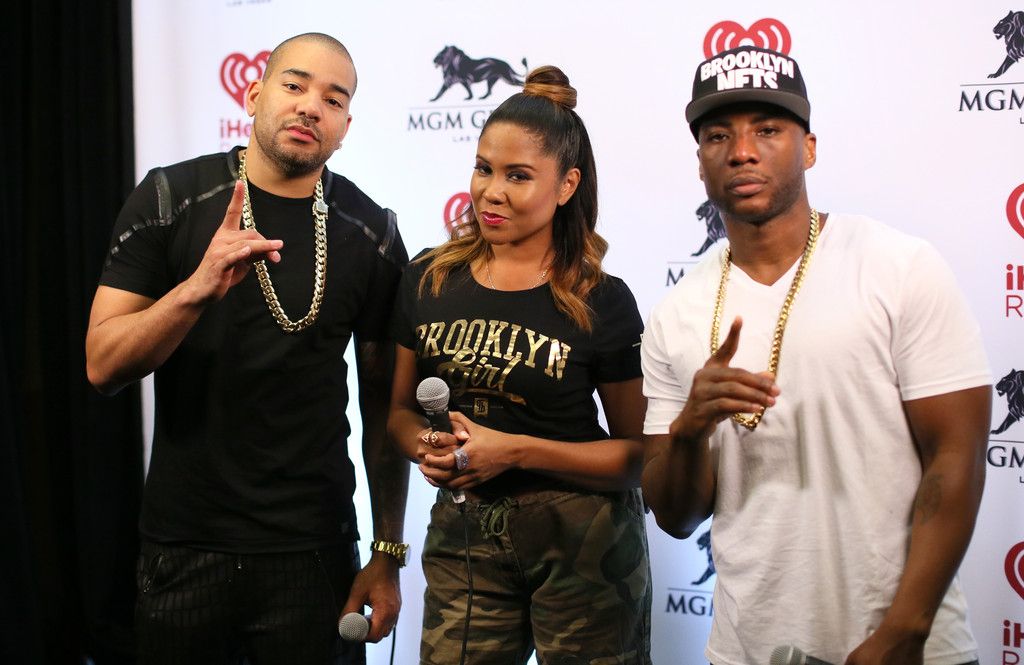 "The Breakfast Club" as we know it is officially over. Angela Yee is OUT! And for a really good reason. Deets inside….
Last night, Power 105's "The Breakfast Club" co-host Angela Yee hopped on Twitter with a subliminal message:
View this post on Instagram
"The breakfast club as you know it is officially over," Yee tweeted.
The tweet launched a bevy of reactions where folks tried to interpret what exactly she meant by her tweet. Is "The Breakfast Club" over over after a 12-year run? Short answer: No. However, it's about to be hella different.
This morning, the popular radio personality confirmed she'll be leaving the popular nationally syndicated daily show with DJ Envy and Charlemagne the God after 10 years to launch her OWN syndicated show. Luckily for fans, "The Breakfast Club" will continue with DJ Envy and Charlamagne tha God.
During this morning's show, Yee shared details about her new venture, dubbed "Way Up With Angela Yee," with iHeartRadio (the same company that broadcasts "The Breakfast Club")
"This is really exciting," she shared. "This is something that I've been waiting to do for years now, way before the pandemic….I have my podcast Lip Service and I was thinking I would be able to get something like a weekend situation."
iHeart approached Yee with the idea of letting her host her own show.
View this post on Instagram
"Way Up with Angela Yee" will feature the iconic personality in a fast-paced, listener interactive show, as she connects directly with listeners on the kinds of hot and timely topics in which she's garnered trust over her decades on air — from relationships to Hip-Hop and R&B, headline news topics, and overall culture, both in and out of the music industry. The show will be fun, entertaining, inspiring and will include celebrity interviews and special guests.
Yee – who also hosts a podcast – said they are still working out the kinks for the show and that it'll likely premiere this fall, but no date has been confirmed. She let her fans know she'll be on "The Breakfast Club" for at least one more month:
I'm still here for at least a month https://t.co/oL8El8JrUd
— Angela Yee (@angelayee) August 10, 2022
Take a listen to Yee's announcement below:
The guys were really supportive, so that's dope!
Congrats, Yee!
As for who could possibly take Yee's place:
View this post on Instagram
Many speculate CNN correspondent Angela Rye could possibly join the show due to her IG post (above) and multiple appearances on the show.
"Me looking at some of y'all cheering the demise of a show that isn't going anywhereeeeee!," Angela Rye wrote. "Shoutout to the good sis @angelayee for a tremendous run on @breakfastclubam! Sending you love and all the best on your new show!"
Thoughts?
EXTRAS:
1. Legendary shock jock Miss Jones has been announced as the new morning show host on 94.7 The Block, a new station featuring classic hip-hop and R&B tracks. STORY
Photo: Getty