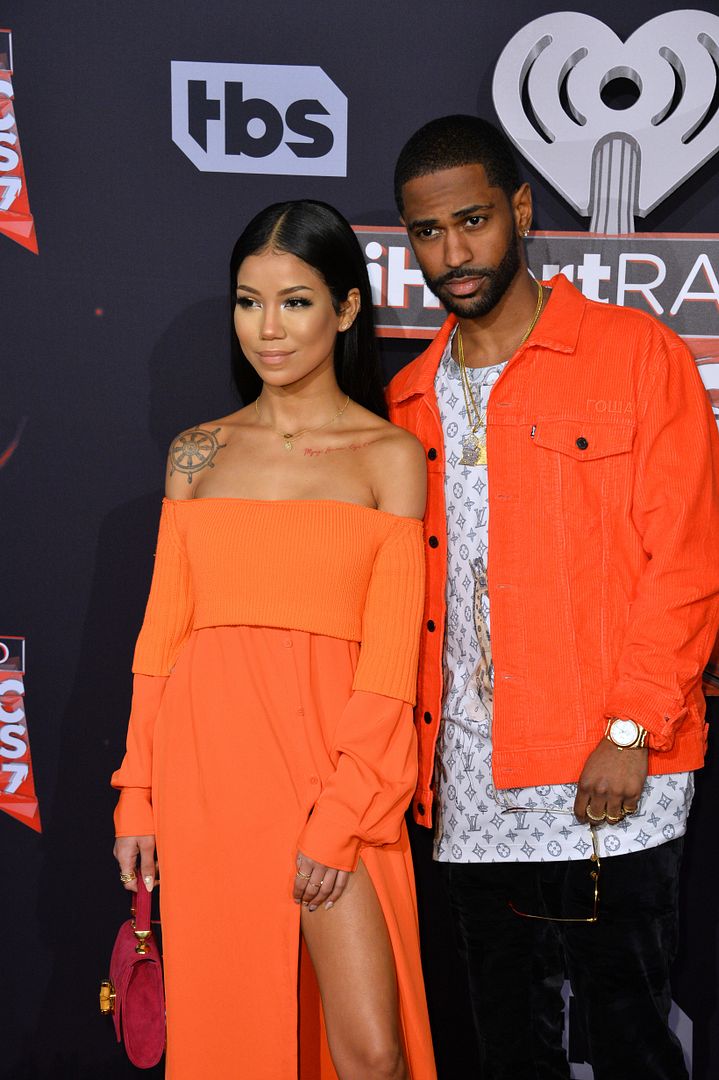 Baby bumpin' in L.A.! See flicks of Jhené Aiko and Big Sean out and about, plus their maternity flicks inside…
It was date night for parents-to-be Jhené Aiko and Big Sean. And as you know, when a pregnant woman has a craving, you get her exactly what she wants.
After unveiling their celestial maternity shoot, the pregnant singer and rapper, both 34, were spotted bumping around West Hollywood as they made their way to The Nice Guy restaurant for a cute dinner date.
View this post on Instagram
Big Sean and Jhené Aiko leaving restaurant, Nice Guy, last night in LA pic.twitter.com/FB4lnwPt8m
— OG Big Sean Daily (@BigSeanWorld) July 25, 2022
The mom-to-be again was glowing in a white off-the-shoulder gown while her beau wore a white t-shirt, brown pants and a green zip-up jacket for their outing.
Days before…
.@JheneAiko releases beautiful new maternity photo with @BigSean pic.twitter.com/xwPqI5IxoK
— MEFeater Magazine (@mefeater) July 21, 2022
The couple shared photos from their celestial, nude maternity shoot to celebrate their new bundle of joy.
"Thankful For My family," the soon-to-be dad wrote in the caption before posting the maternity shot on his IG.
We're awaiting the arrival of Big Sean and Jhené Aiko's best collaboration pic.twitter.com/y61TgEBESI
— OG Big Sean Daily (@BigSeanWorld) July 16, 2022
The new bundle of joy will be Big Sean's first child and Jhené's second. She shares 13-year-old daughter Namiko Love Browner with her ex-O'Ryan, who is Omarion's brother.
The couple met in the early 2010s and later collaborated on an EP titled, Twenty 88, which was released in 2016.
In an interview with Billboard, Jhené revealed a second collaboration album is on the way.
"With the first Twenty88, we were playing characters — and that was really fun because we both like to act, and love watching movies," she said. "Expect more theatrics on the next one. I'm working on a few other projects too that I'm really excited to share."
Sweet. Will you cop their second musical project?
Photos: Jaguar PS/Shutterstock