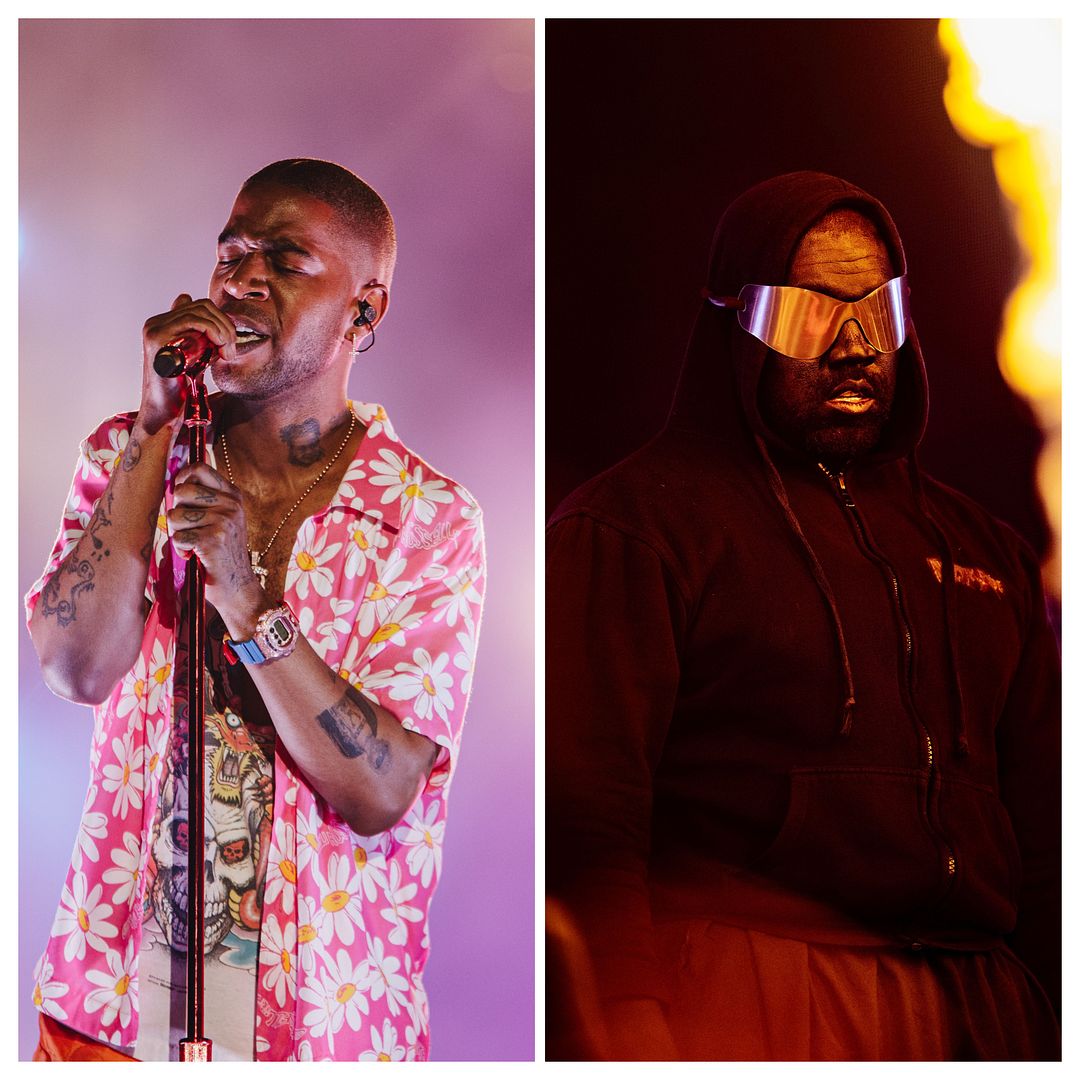 Former friends Kid Cudi and Kanye West were involved in some drama at Rolling Loud Miami last night. Fans hit Cudi in the face with a plastic bottle while he was on stage, so he ended his set early. Minutes later, Ye appeared for a brief performance during Lil Durk's set after dropping off the lineup last week. Watch the clips inside…
Miami's Rolling Loud Festival came with ALL the drama last night!
Headliner Kid Cudi cut his set short after audience members kept disrespecting him onstage. Right after he stormed off the stage Kanye West (pictured above), who dropped off the lineup days earlier – popped up during Lil Durk's set. Someone loves being a Drama King.
Earlier this week, Cudi joined the Rolling Loud lineup as a last-minute replacement for his one-time collaborator-turned-enemy Kanye West. As you know, Cudi and Ye aren't cool anymore after Ye blasted Cudi for being friends with Pete Davidson, who is currently dating his estranged wife Kim Kardashian.
In videos circulating online, you see a fan throw what appears to be a plastic water bottle that hit Cudi in the face. Check it:
They hit Cudi's face with a bottle… pic.twitter.com/CyQh0s71EM
— Kurrco (@Kurrco) July 23, 2022
After he got hit, he said, "I will f*cking leave. If I get hit with one more f*cking thing — if I see one more f*cking thing on this f*cking stage, I'm leaving," he said. "Don't f*ck with me."
Right after he the "Day 'n' Nite" rapper said that, someone else threw a bottle at the stage, so he stormed off as fans began to chant Kanye West name.
The crowd was chanting "Kanye" as Cudi was leaving… cmon manpic.twitter.com/rgCUWHRX5L
— Kurrco (@Kurrco) July 23, 2022
The person who threw the last water bottle bragged about it on Twitter:
We wanted @kanyewest anyway…. @KiDCuDi you soft pic.twitter.com/DMaNwwnwdO
— El Jefe (@guapgetterjeff) July 23, 2022
Lame.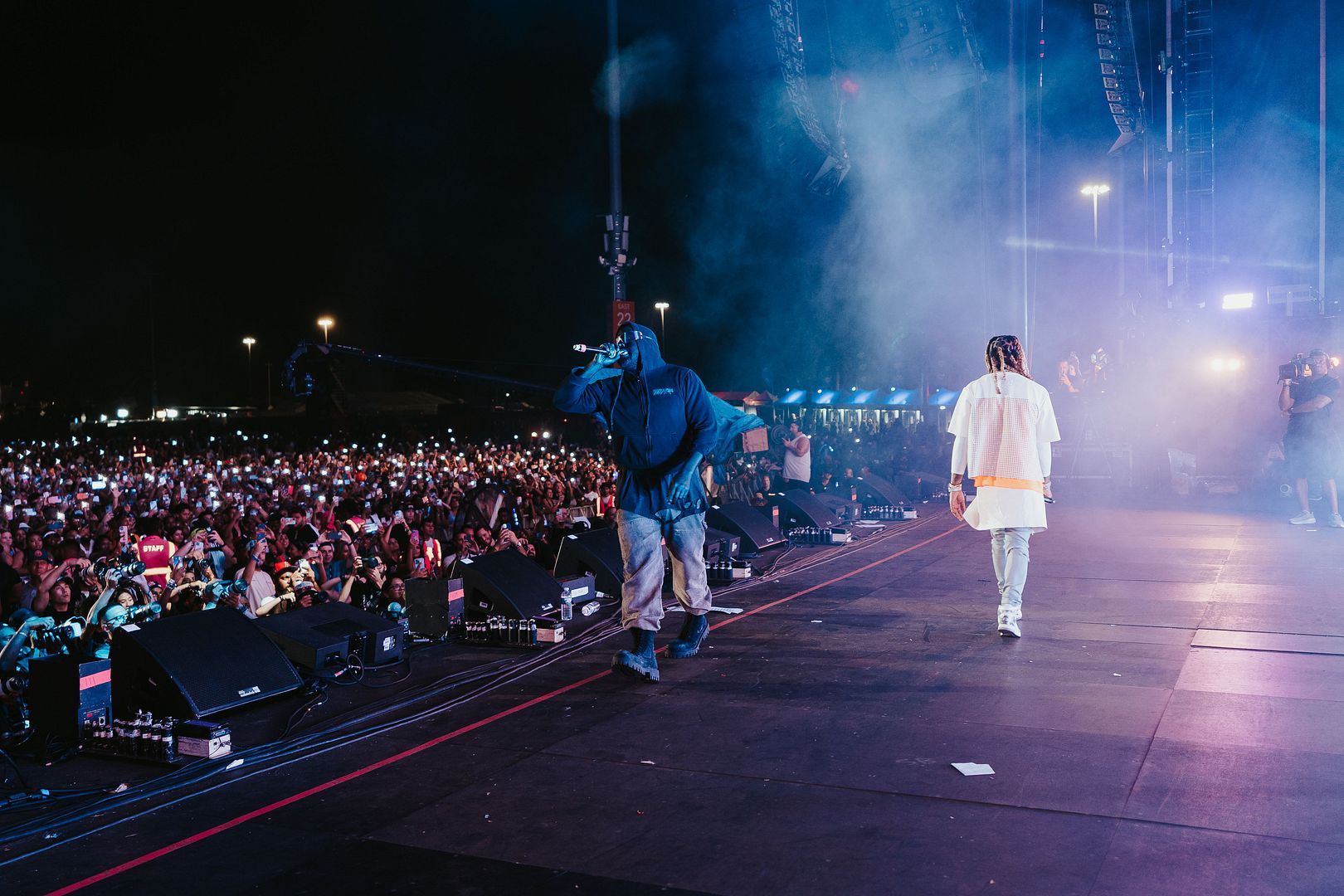 Minutes after Cudi ended his performance early, Kanye West made a surprise appearance on an adjacent stage, joining fellow Chi-town rapper Lil Durk to perform "Father Stretch My Hands Pt. 1" – a track that features Kid Cudi singing the chorus. The shade! Def seems deliberate.
Check it:
Kanye West just came out during Lil Durk's Rolling Loud set pic.twitter.com/8NkEaa92US
— Kurrco (@Kurrco) July 23, 2022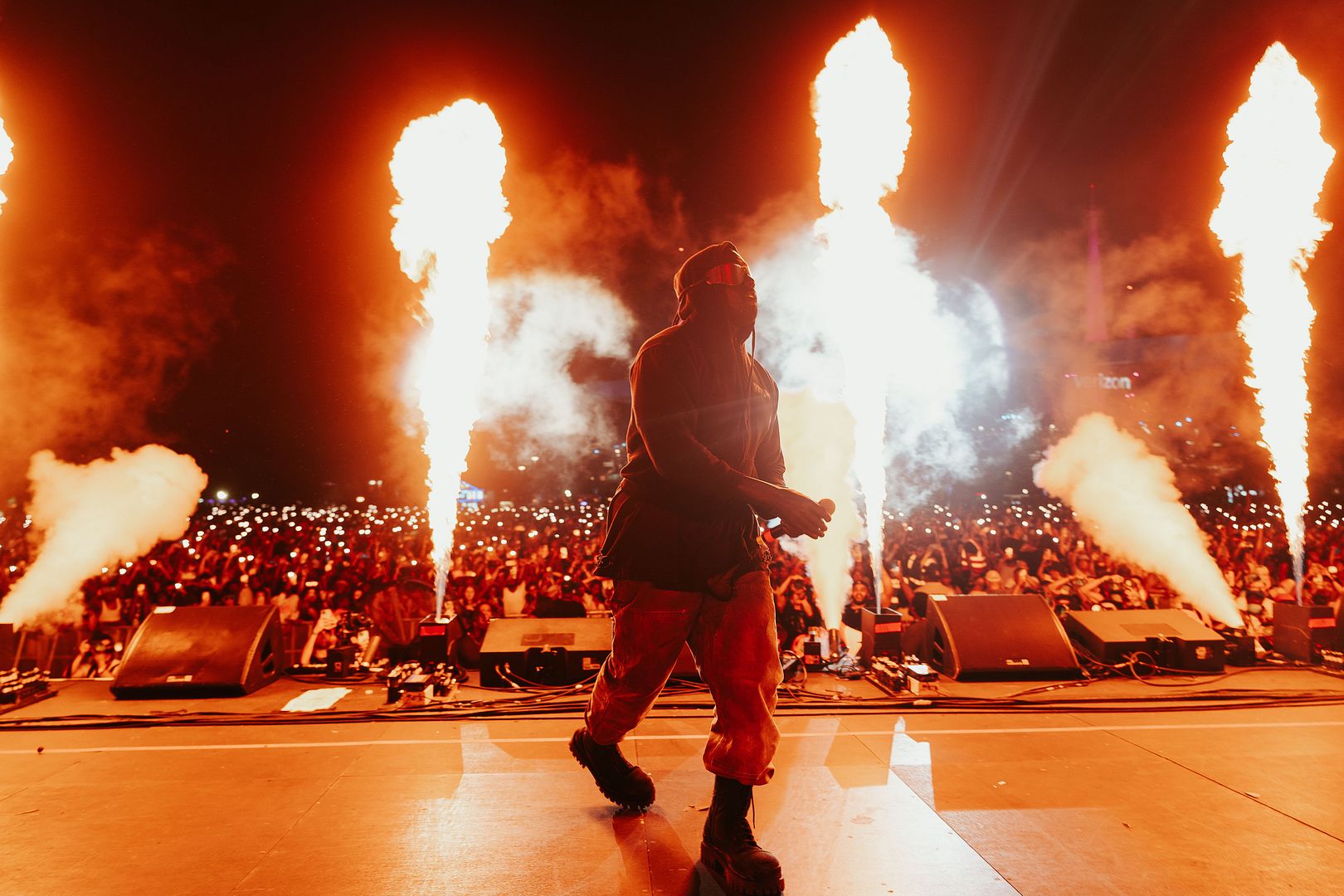 Cudi replacing Ye after he pulled out of the festival was a seemingly shady moved by the Rolling Loud organizers being that Ye and Cudi are on the outs. Some fans believe Ye pulled out from the festival because one of Rolling Loud's co-founders – Tariq Cherif – posted and deleted this on social media: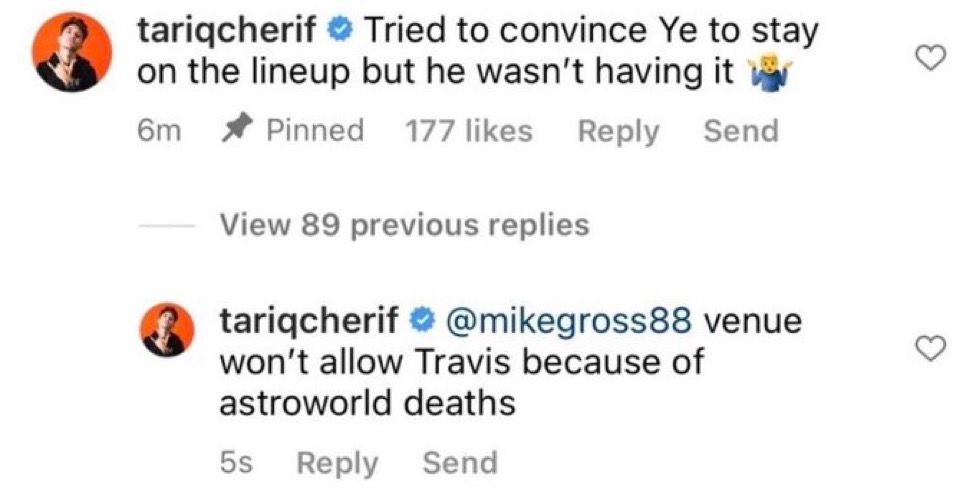 "Tired to convince Ye to stay on the lineup but he wasn't having it," he wrote on Instagram. He then responded to a fan, "venue won't allow Travis because of Astrowold deaths."
That comment added fuel to the rumors about Travis Scott is being blacklisted due to the deaths of 10 people (including a 9-year-old boy) and hundreds injured at the rapper's Astroworld Festival last November.
A rep told Rolling Stone the "SICKO MODE" rapper has NOT been banned from appearing at Hard Rock Stadium and that Tariq Cherif made the comment out of frustration.
"We reached out to Travis to headline Rolling Loud, but it couldn't work in such a short time," the rep said. "This had nothing to do with any restrictions from the hosting venue Hard Rock Stadium."
There you have it.
Photos: Tinseltown/Ovidu Hrubaru/Shutterstock/@izzynuzzophoto/@otchyeyephotos/@chrisllmeid