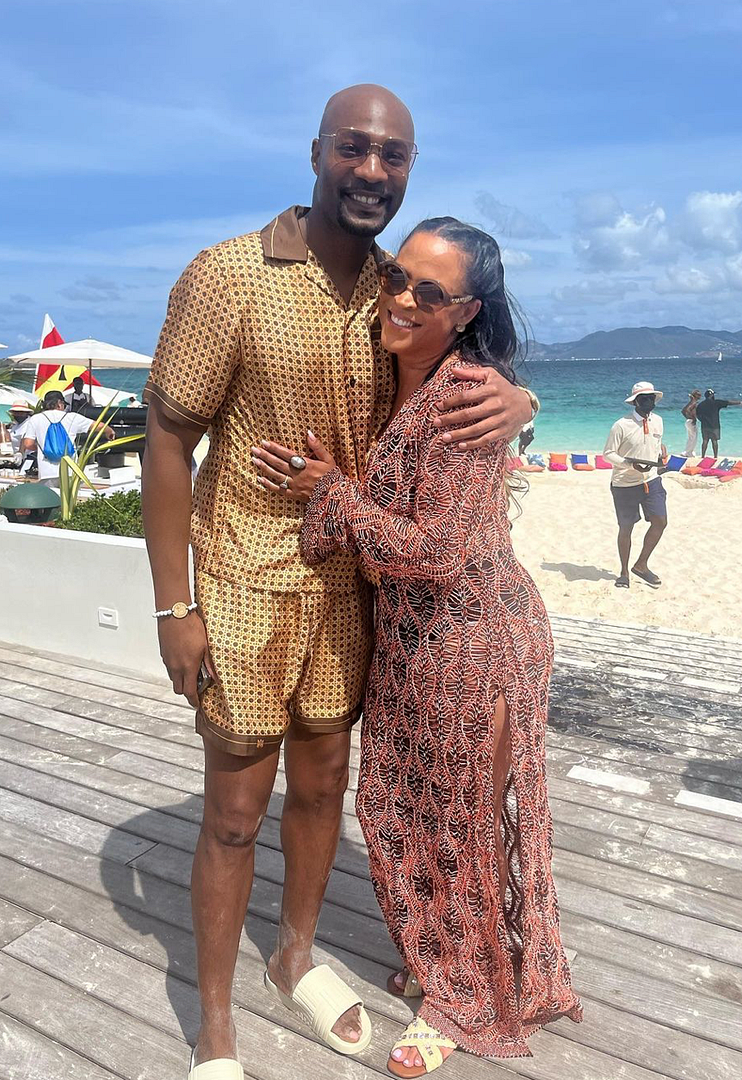 Congrats are in order for Shaunie O'Neal (now Henderson) and Pastor Keion Henderson. The couple tied the knot on the gorgeous island of Anguilla, surrounded by family and friends, including Evelyn Lozada and Jackie Christie. Bishop TD Jakes officiated the ceremony and The Isley Brothers performed during the reception. Get into their beautiful nuptials inside…
View this post on Instagram
Shaunie and her beau Pastor Keion Henderson are MARRIED!
Following a beautiful engagement six months ago, the "Basketball Wives" star/executive producer tied the knot to her Houston pastor fiancé at the Aurora Anguilla Resort and Golf Club on the beautiful island of Anguilla in front of 200 family members and friends. The intimate ceremony took place outside on the golf course's 10th hole, where Shaunie floated down the aisle to marry her man as gospel singer Yolanda Adams performed.
The TV exec was ushered down the aisle by her three sons, whom she shares with her ex-husband, Shaquille O'Neal.
Sadly, Shaunie's father passed away while she was planning the wedding.
"I just lost my dad in February," the new bride told PEOPLE. "So, I really struggled with how I was going to get down the aisle. Losing my dad in the midst of planning this wedding was a lot, so my sons handed me off."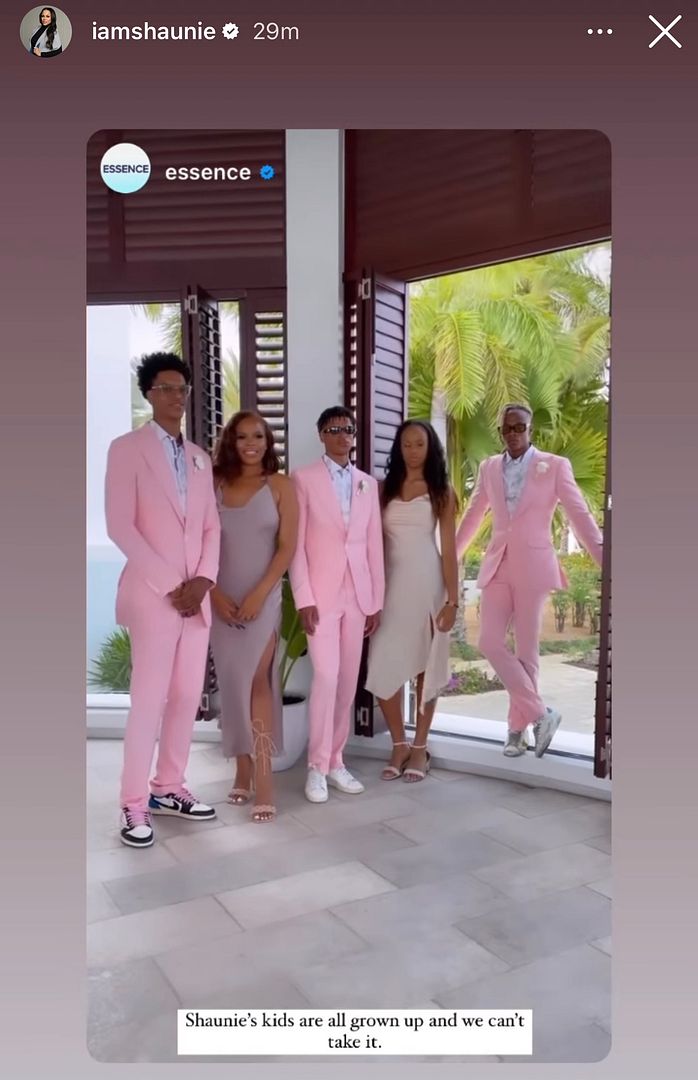 All five of her children – Myles (25) Shareef (22), Shaqir (19), Amirah (20), and Me'arah (16) – were there to support her union to her new husband.
"He's been amazing to just step into our lives and fill a void that's been there for a minute in a space of just being here with me, cause I haven't had somebody," she shared. "They [her kids] love him which makes me love him even more."
Aww!
The blushing bride dazzled in a sparkling Jean Louis Sabajai x Eric Archibald gown, paired with a dreamy veil by the designer. Finishing her wedding day look, Shaunie accessorized with David Yurman jewelry and wore Jimmy Choo shoes. Hairstylist Diamond Johnson did her updo and Alaina Saulsberry did her makeup.
Pastor Henderson rocked a cream tux by Dolce and Gabbana, while the groomsmen were clad in Atelier Houston.
The couple tapped Bishop TD Jakes to officiate the nuptials.
During the reception, wedding guests enjoyed Anguillian-inspired dishes including local fish and crayfish. After dinner, guests danced the night away as The Isley Brothers performed their classic hits. Later, DJ Spinderella took over the late-night hours for the afterparty.
Go inside the nuptials below:
After two years of dating, Pastor Henderson popped the question on November 11 (11/11), at 11:11pm while on a tropical getaway with Shaunie. He asked for her hand in marriage with a custom 4.22-karat radiant-cut diamond ring with 50 round-cut brilliant white diamonds set in an 18-karat white gold band by Jason of Beverly Hills.
View this post on Instagram
The VH1 star was previously married to NBA icon Shaquille O'Neal from 2002 to 2011, and they have four children together. Her son Myles is from a previous relationship. Shaq was seen on a recent season of "BBW" trying to woo Shaunie again, but he was clearly too late. In a recent interview on the Pivot podcast, the NBA legend admitted he was the reason they divorced.
"I was just being greedy," Shaq admitted. "I had the perfect situation. My wife was finer than a mug, kept giving me babies, still finer than a mug. I had it all. And I don't make excuses, I know I messed up. You know, when I didn't have that … I was lost. Seventy-six thousand square foot house by yourself, lost. No kids, go to the gym, nobody's playing in the gym. You go to their room, nobody's there. You start to feel it."
Womp.
"She's about to marry a fine, young gentleman, and I'm happy for her, and we have a great relationship," he continued.
Keion, who we're told was previously married, has one 9-year-old daughter from that marriage, and recently finalized his divorce. He previously said having a spouse like Shaunie makes him more like The Creator. Whew!
"I've never met a more supportive person in my life. There is an inseparable connection that is undeniable between Shaunie and I," he says. "I am unwilling to let anyone else occupy her space. The love and respect we share for each other contributes to our ever evolving humility and growth. Which ultimately makes us more like God. Who wouldn't want a spouse that makes you more like The Creator? She simply brings out the best in me, and wants the best for me. Any love that accomplishes all of that naturally is worth pursuing. Our engagement is the beginning of a new day."
We know that's right!
We'll likely get a behind-the-scenes look at the nuptials when Shaunie's VH1 wedding special airs, if the reports are true.
Congrats to the couple!
Photo: Shaunie's IG