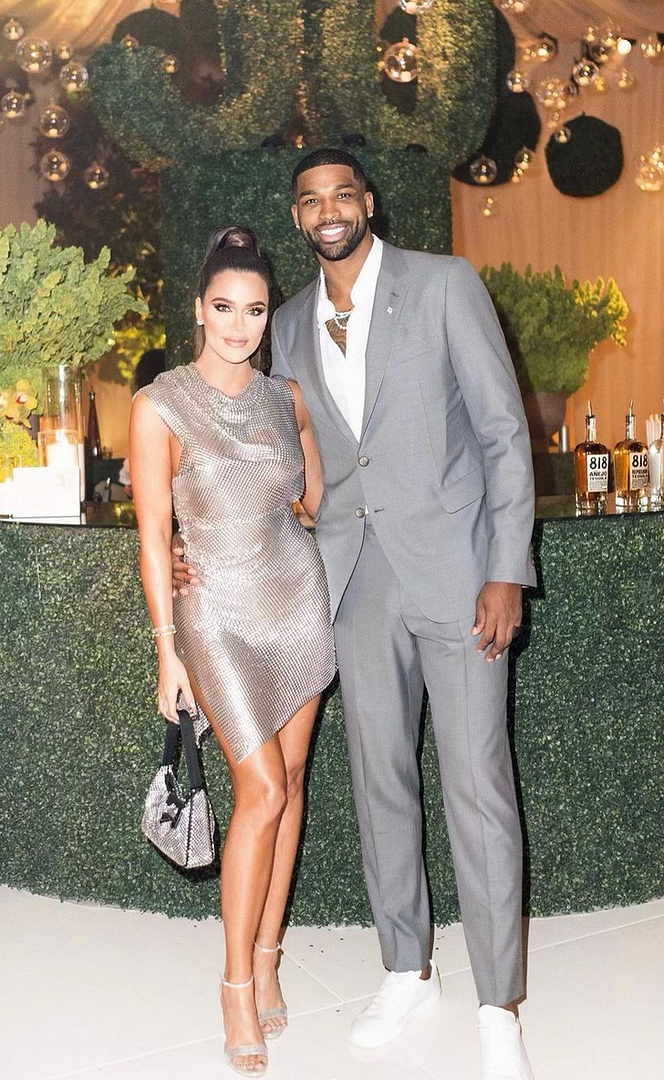 After everything Tristan Thompson has put Khloé Kardashian through, one thing he seemingly knows for sure is that she's not going anyway. Watch a cringey clip of the former couple talking about their rollercoaster relationship inside…
In a public apology to Khloé Kardashian after it was confirmed he fathered a child while they were very much together, Tristan Thompson said his actions don't always reflect how he truly feels about the second mother of his second child. Which he proved to be true by impregnating another woman while he was in a relationship with Khloe AFTER several public cheating scandals since the start of their relationship in 2016.
Yet, one thing he knows to be true is that Khloe isn't going anywhere. The Internet is constantly rooting for Khloe to pay Tristan dust and to move on with her life with their daughter, True Thompson. Yet, he seems to have a strong hold on her.
In 2021, the on-again, off-again couple went through several makeups to breakups, however, December 2021 was when rumors began that he fathered a third child with a woman named Maralee Nichols. That's when they last broke up, but before then, Khloe & Tristan had secretly got back together and were filming their reconciliation for the show.
On an episode of "The Kardashians," the Chicago Bulls player and the reality star have a conversation about relationships in the family and it was quite cringey to watch. Although, it really shouldn't be because he didn't say anything that's far from the truth:
#TheKardashians #Kardashians #Kardashiansonhulu s1e5
Khloe:
Scott is never leaving, Kanye is never leaving, looks like you are never leaving
Tristan:
More like, you are never leaving me
Who else CRINGED pic.twitter.com/X2LXQw1TfM
— RealityStella (@realitystella) May 12, 2022
"Scott [Disick] is never leaving. Kanye [West] is never leaving. Looks like you're never leaving," Khloe said to Tristan.
"More like you're never leaving me," he responded.
And his assumption is right. The 31-year-old NBA star has publicly cheated on Khloe umpteenth times (with VIDEO receipts) and yet, she decided to take him back. During one of their conversations, they talk about him cheating on her while she was nine months pregnant. Peep the clip below:
#TheKardashians #Kardashians #Kardashiansonhulu S1E1
Conversation about Tristan cheating while Khloe was pregnant with True
Tristan:
Shoutout to the nails … pic.twitter.com/ac9sNllR67
— RealityStella (@realitystella) May 13, 2022
The jokes literally write themselves.
Photo: Instagram