Major League Baseball star Michael Kopech seemingly gets around! After filing for divorce from "Riverdale" star Vanessa Morgan while she was pregnant, he's now expecting a new baby with his new girlfriend. He also dated Brielle Biermann, Kim Zolciak's daughter. The messiness inside…
Major League Baseball star Michael Kopech is a piece of work. The Chicago White Sox pitcher is currently awaiting the arrival of his second child with his new girlfriend not long after divorcing "Riverdale" star Vanessa Morgan….while she was pregnant with his baby. Chile…
So a little backstory…
"Riverdale" star Vanessa Morgan started dating MLB star Michael Kopech in July 2018, four months after it was reported he broke up with Brielle Biermann – daughter of ex-"RHOA" star Kim Zolciak-Biermann. She said he told her he wanted to "take a break" and that he wanted her to "wait" for him. It was a "hard no" for her, so they called it quits.
A month after Vanessa and Michael announced they were an item, they got swept up into social media drama when Twitter users uncovered racist and homophobic tweets he posted in 2013 (that have since been deleted). If you didn't know, Vanessa is half black as she was born to a Scottish mom and a Tanzanian dad.
"First of all I had no right saying what I said and I want to apologize for being stupid and an immature teenager," he said about the tweets, one containing the "n-word."
"I think maybe a misinterpretation (Thursday) is maybe I was apologizing for maybe being racist or homophobic in the past and I wasn't apologizing for that, I was apologizing for what I said because I've never been racist or homophobic."
Hmph.
By July 2019, Michael proposed to Vanessa and then six months later they tied the knot (January 2020). By July 2020, they were pregnant! Everything was seemingly good…until it wasn't.
View this post on Instagram
Days after Vanessa, 30, announced she was pregnant with a baby boy, Michael, 26, filed for DIVORCE! Sheesh. A week after the birth of their son River Kopech, Vanessa shared posts on her Instagram timeline and in her Stories, hinting that they may have reunited.
No official word that they got back together.
Fast forward to now – Michael Kopech is expecting his second child with a new girlfriend.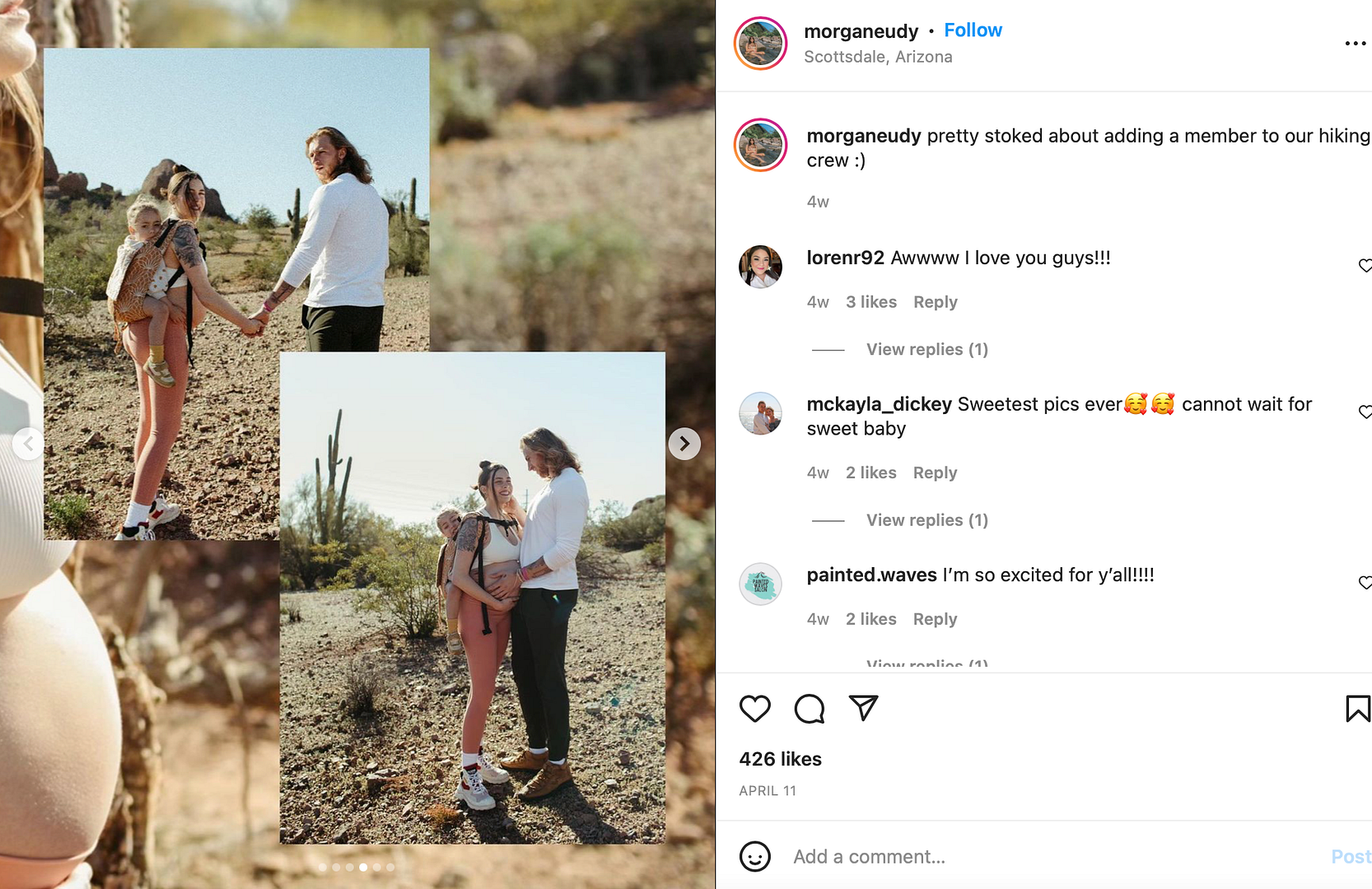 The woman – IG user @morganeudy – announced last month she and Michael are expecting a baby soon. It will be their first child together, who will become the little sister or brother of Michael's son River and the woman's young daughter, Veda, from a previous relationship.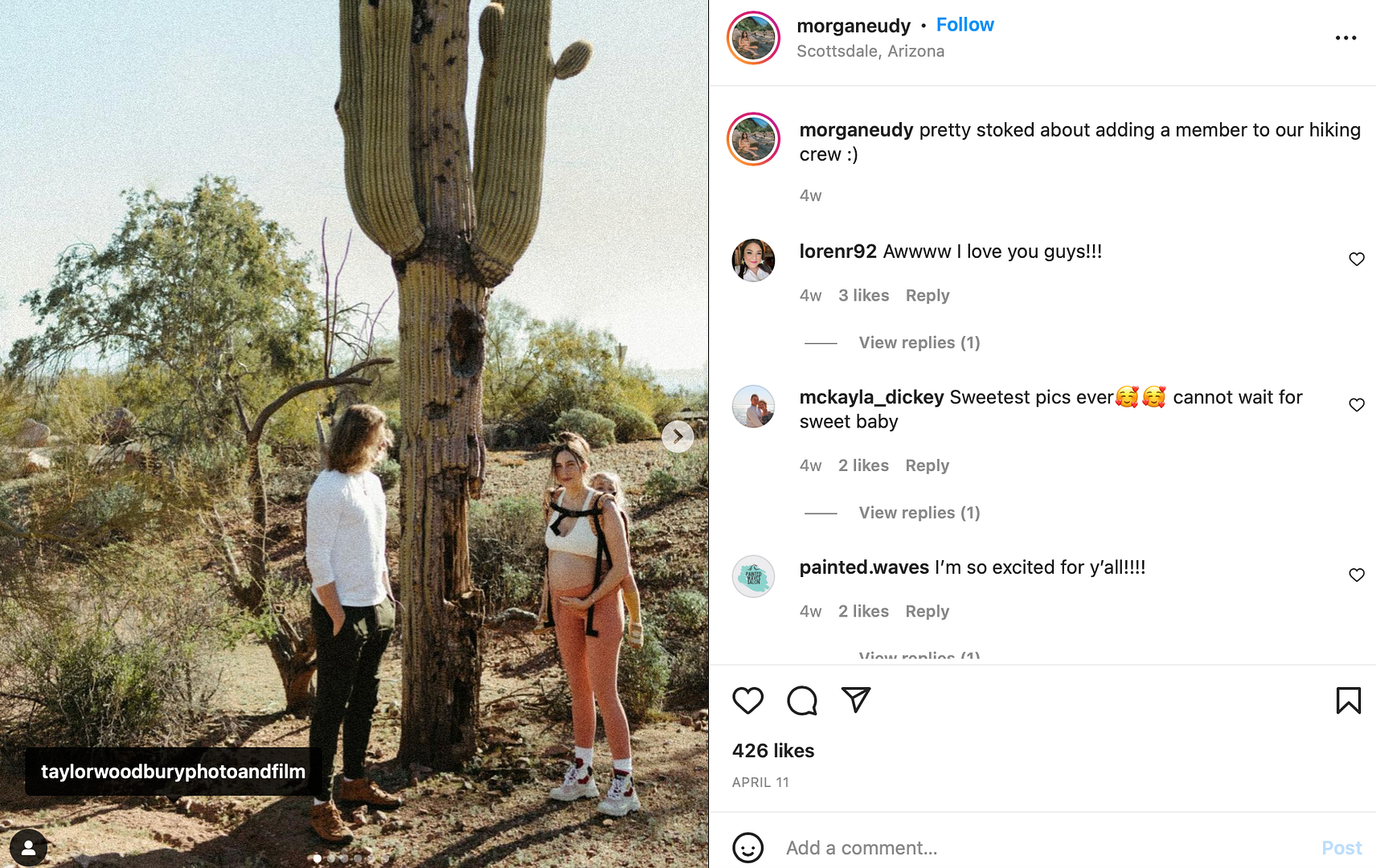 She seems madly in love with him. Read the birthday tribute she posted to him just a few weeks ago: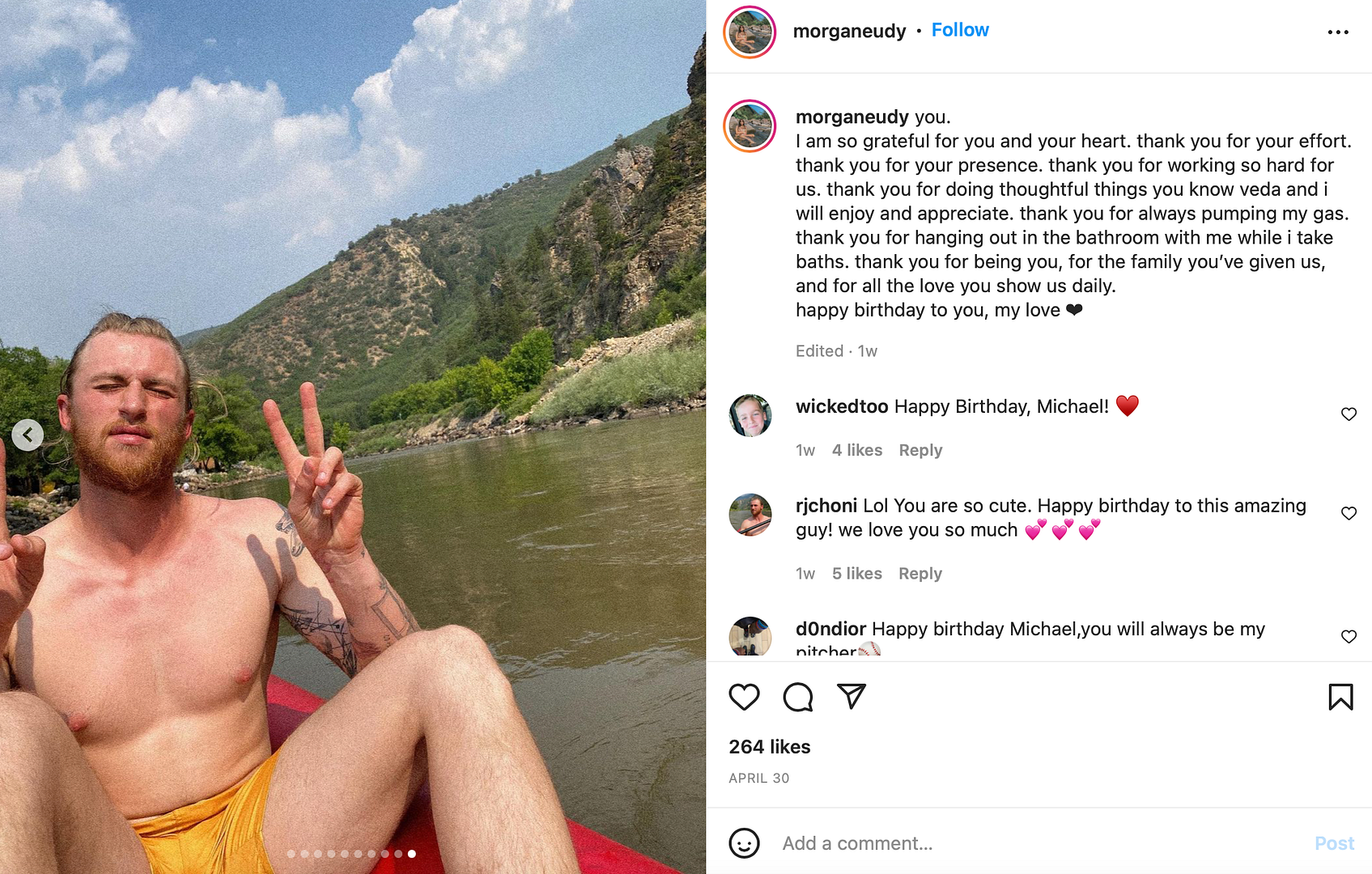 Welp. She better hope history doesn't repeat itself because his track record is looking real sketchy.
Photos: Vanessa's IG/Morgan's IG