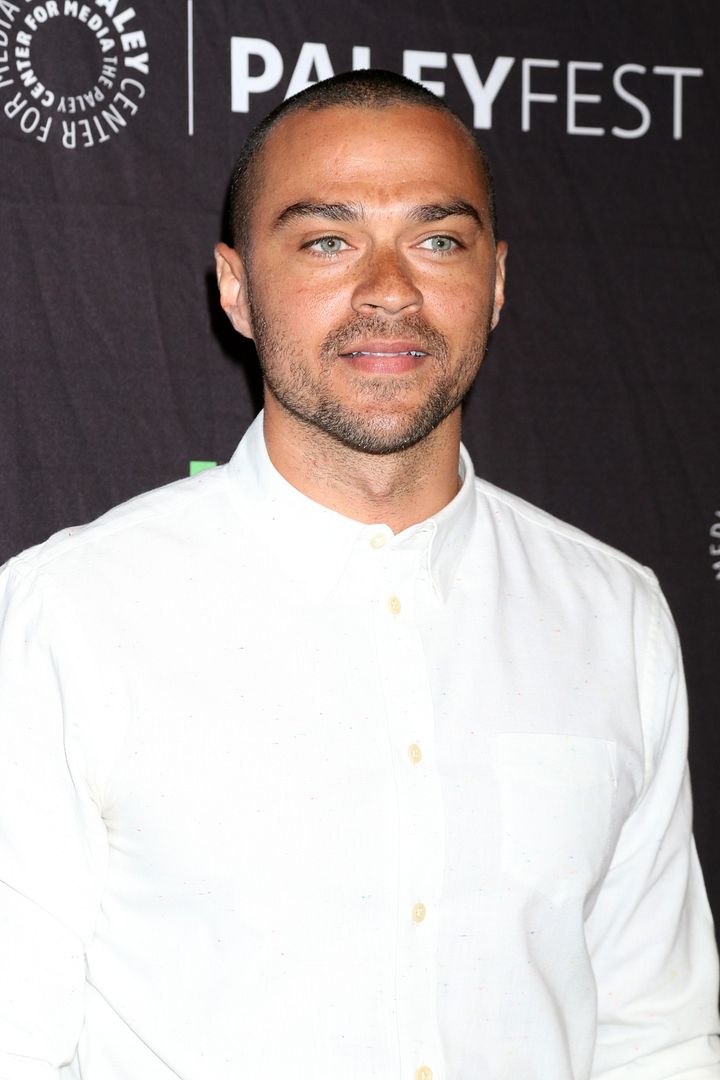 The Jesse Williams nude leak scandal has a NYC Broadway theater pissed! And they are putting new systems in place to make sure it never happens again. Details inside….
Social media was on fire when Jesse William's nudes leaked. The actor served up full frontal nudity during a scene in his Tony nominated Broadway play "Take Me Out," and let's just say – NO ONE is complaining, okay?
After the clip put a chokehold on Twitter, the "Grey's Anatomy" star sort of brushed it off, saying it's "just a body." However, the NYC theater is pissed and they aren't wasting any time to ensure it never happens again.
The Helen Hayes Theater has installed a new infrared camera system facing the audience so that the venue's security team can monitor the entire audience and catch anyone if they tried to use a recording device during the show.
The New York Times reported that the detection system was installed Wednesday, and violators may be asked to leave the theater or delete any surreptitious footage.
Peter Dean, director of production for Second Stage, said the technology will allow them to monitor the crowd and be able to detect a phone almost immediately.
"This will allow us to focus on an audience member who looks like they're doing something suspicious, and assess whether they're just going through a purse to get a breath mint or pulling out a phone," Dean said.
It's unclear if the person who snuck the video managed to sneak a phone into the show or if they were able to get it out of the locked case somehow. Phones are confiscated before the show in an effort to keep clips from being leaked online.
Second Stage Theater, who produced the show, released a statement condemning the leaked footage:
"Second Stage Theater has worked to ensure the privacy of the Take Me Out company by creating a phone-free space with locked phone cases at all performances," the company said. "We are appalled that this policy has been violated and unauthorized footage of our acting company has been posted. It is deeply unfortunate that one audience member chose to disrespect the production, their fellow audience members, and, most importantly, the cast in this manner."
"Taking naked pictures of anyone without their consent is highly objectionable and can have severe legal consequences," Second Stage continued. "Posting it on the internet is a gross and unacceptable violation of trust between the actor and audience forged in the theater community."
The nude footage leaked the same day Jesse was nominated for a Tony Award for his role in the show.
"Take Me Out" tells the story of a Major League Baseball player (played by Jesse) who comes out as gay. It'll run at the Helen Hayes Theater through June 11th, so respect the "no phone policy" if you decide to pay Jesse a visit in-person.
Photo: Joe Seer/Shutterstock