Video model-turned-photographer Lanisha Cole is pregnant with her first child! Naturally, folks are speculating that her ex-Nick Cannon got her pregnant. However, she has been tagging another man in her pregnancy flicks on social media. Get the baby bump tea inside…
Baby coming soon!
Video model-turned-photopgraher Lanisha Cole announced she's pregnant with her first child. And fans are speculating if the father is ex-boyfriend, baby making machine Nick Cannon. Which, we can't blame folks based on Nick's history.
On Sunday (Mother's Day 2022), Lanisha – who dated Nick Cannon as recently as February of last year – announced she's pregnant with her first baby.
View this post on Instagram
"God has blessed me with so many beautiful things in life but this by far is my greatest blessing," she wrote on Instagram in the caption of a video showing off her growing belly. "I can't wait to meet my little pan dulce. Sending my love to all the Moms and Moms-to-be! Happy Mother's Day."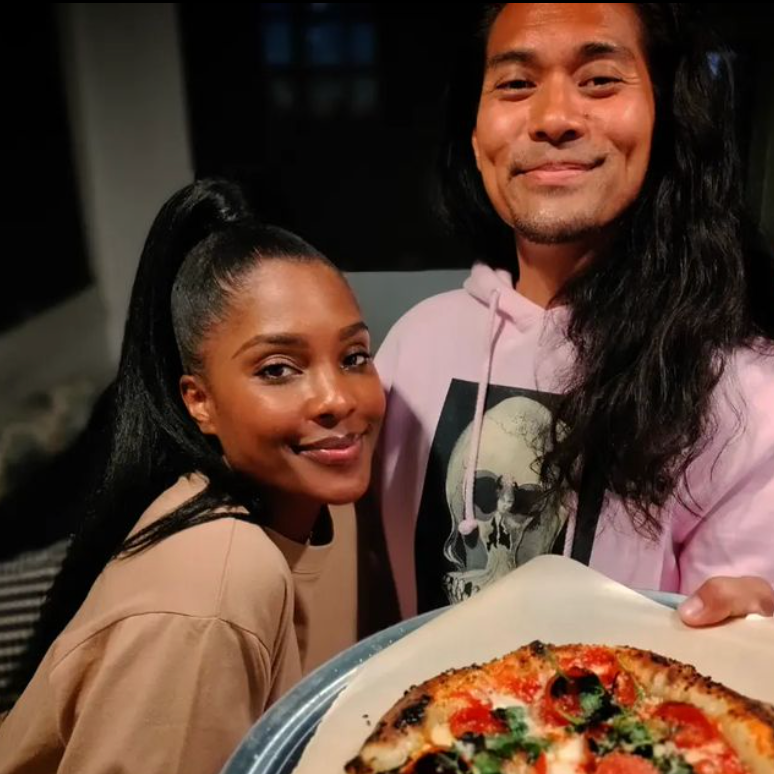 No mention of who the dad is, however, Lanisha has been exchanging cutesy comments with an artist named Brian Paul Kuba, who she tags in MANY of her baby bump pics and he tags her as well. A commenter asked if they're dating, but no response yet.
Check it:
View this post on Instagram
No word on if they're dating, but it seems they have a close connection and bond:
View this post on Instagram
View this post on Instagram
Looks like they have a lot of fun together.
A few months ago, they did a cute pizza date in L.A. together:
View this post on Instagram
Peep some reactions to her pregnancy below:
LaNisha Cole is PREGGO???
This better not be Nick Cannons!!!!!!!!! pic.twitter.com/4JAbelNYTw
— That Bitch Aint Got No Favorite Movie! (@so14below) May 8, 2022
Nick cannon is having another baby….. this is getting to be a bit much… #NickCannon #LaNishaCole
— ForYourEntertainment (@JustforSmilesss) May 8, 2022
lanisha cole is not pregnant by nick cannon ik she ain't double back like that
— (@kenisubi) May 9, 2022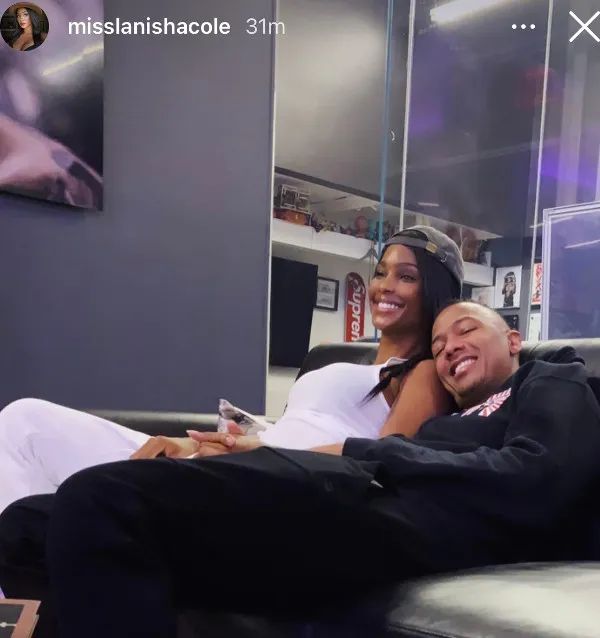 In January 2021, Lanisha and Nick Cannon seemingly confirmed they were BACK together after photos of them copping new tattoos surfaced on social media. Lanisha decided to get "King Cannon" tattooed under her boob, while Nick got his whole neck tattooed. No mention of Nick getting Lanisha's name inked on his body.
It was odd because right before she copped her tattoo, Nick became a father for the fourth time when he and his ex-Brittany Bell welcomed their daughter, Powerful Queen, Christmas 2020.
The video vixen – who starred in Pharrell Williams' "Frontin" video – was in a relationship with the "Masked Singer" host around the same time it was announced he was expecting twins with another woman.
On Valentine's Day 2021, the "America's Got Talent" host showered Lanisha and his baby mamas, DJ Abby De La Rosa and Brittany Bell, with extravagant balloons and flowers to show his love. After the "sisterwives" V-Day drama, Lanisha and Nick seemed to have called it quits.
The daytime TV host is gearing up to welcome his eighth child with "Wild 'N Out" model Bre Tiesi, who is the ex-wife of former NFLer Johnny Manziel.
Mr. NCredible shares 10-year-old twins, son Moroccan and daughter Monroe, with ex-wife Mariah Carey.
Christmas 2020, Nick welcomed daughter Powerful Queen with his ex-Brittany Bell, with whom he also shares a 5-year-old son named Golden. He became a father again when he and DJ Abby De La Rosa welcomed twin boys – Zillion Heir & Zion Mixolydian – on June 14, 2021. Nine days later, Nick welcomed a baby boy – named Zen S. Cannon – on June 23rd, whom he shared with "Wild 'N Out" girl Alyssa Scott.
In a tragic turn of events, Nick and Alyssa lost their 5-month-old son Zen to brain cancer in December 2021. Following his death, Nick revealed he feels "heavy guilt" for not spending more time with him.
Last week…
View this post on Instagram
Alyssa had social media in a frenzy when she shared a selfie that appears to show herself all boo'd up with the "Wild 'N Out" honcho.
The photo (above) was shared on the heels of a report that Nick was allegedly set to babymoon with his pregnant baby mama Bre Tiesi in the Bahamas. She's expecting to give birth to Nick's 8th child in a few months.
Whew, chile. Looks like she may have dodged a bullet. Time will tell.
Photo: Lanisha's IG