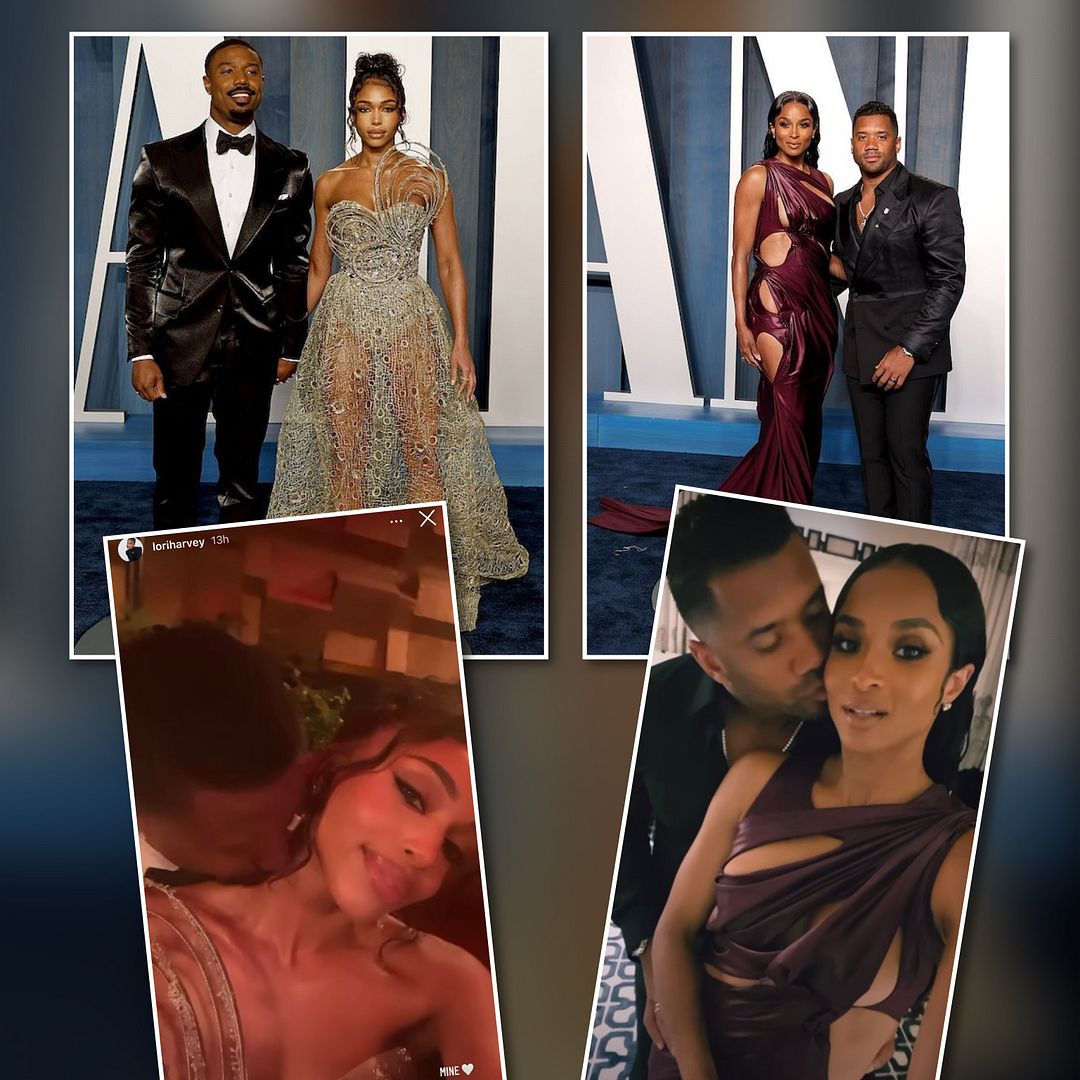 It was date night on the Oscars 2022 afterparty scene! Watch your fave YBF couples get all loved and boo'd up during the awards festivities inside…
Michael B. Jordan and Lori Harvey are still going strong and being cute as ever together. While they have been dating for a little over a year, they just reached a new milestone in the relationship. The happy couple posed it up together for their first red carpet appearance at the 2022 Vanity Fair Oscar afterparty. And they looked DAMN good while doing it.
The dress. The hair. Everything was on point as Lori worked a sheer sculptural strapless Tony Ward gown with a sheer netted skirt. She literally looked like a piece of art.
View this post on Instagram
Gorge.
The Black Panther star was smitten with Lori. He could hardly keeps his hands and lips off of her:
View this post on Instagram
Love to see it.
Lori and MBJ weren't the only lovebirds at the Vanity Fair Oscars afterparty….
NFL QB Russell Wilson and Ciara shut ish down on the carpet before getting to the party.
One thing about Russ, he loves him some CiCi and he doesn't mind showing her how much he wants her. Watch them all boo'd up below:
View this post on Instagram
The couples were heavy on love and affection:
View this post on Instagram
Actress Gabrielle Union and former NBA star Dwyane Wade served up #BlackLove vibes on the afterparty scene.
View this post on Instagram
Another married couple on the scene…
View this post on Instagram
EGOT John Legend and Chrissy Teign were all smiles on the carpet. In the caption of the flick Chrissy posted, she joked about purchasing the flicks (to avoid being sued).
"Don't worry @johnlegend I bought the Getty ones of us too!! Including the one of me yelling at u I'm sorry my anxiety manifests into quick outbursts lol," she wrote. Ha!
BONUS:
View this post on Instagram
Jordyn Woods snapped it up with "Uncle Will" to celebrate his big win.
Swipe through our Oscars afterparty gallery below for more!
Photos: Getty/Instagram