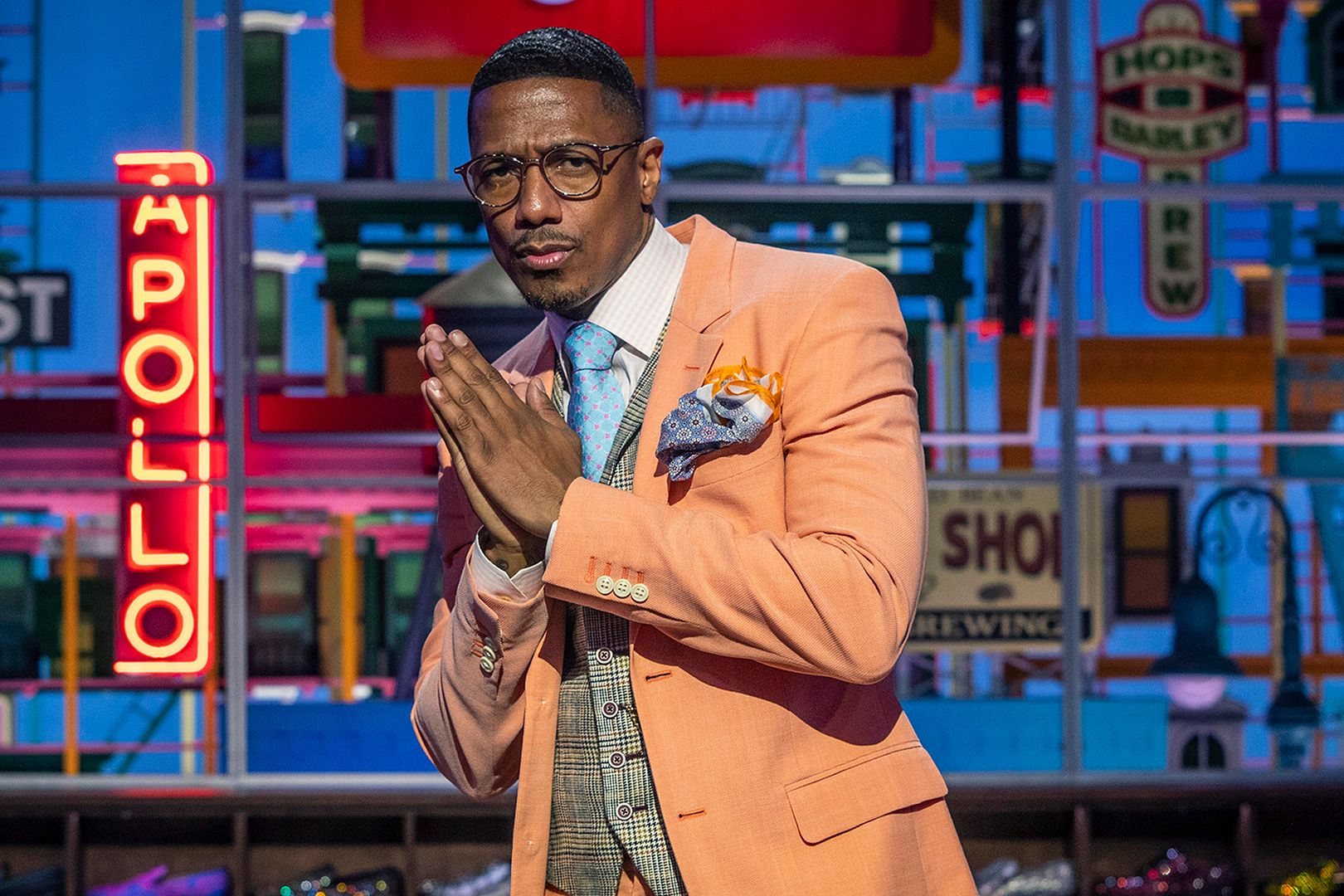 It's a daytime talk show shake up! "The Nick Cannon Show" and "The Real" have reportedly been canceled. Details inside…
Just before we wrap up the first quarter of 2022, the daytime talk show circuit gets shaken up.
It's being reported "The Nick Cannon Show" has been canceled after one season, following a rocking start. The show premiered six months ago with high hopes, but it struggled with ratings right off the bat.
According to Deadline, Nick Cannon's syndicated self-titled daytime talk show will not disappear from the air right away from Fox Television Stations. Enough episodes have been shot to take it through the rest of the season. The show's producer-distributor, Lionsgate's Debmar-Mercury, is expected to tell the crew that the two episodes filming today will be the talker's last ones.
At one point, there was talk that Nick would replace Wendy Williams' daytime talk show if her health didn't allow her to come back. As we now know, Wendy will not be returning and has been replaced by Sherri Shepherd, who landed her own show "Sherri" set to premiere next season.
"The Nick Cannon Show" premiered on September 27th and only raked in 400,000 viewers for its debut, placing at the BOTTOM of the talk show lineup. Daytime television isn't a walk in the park.
There were rumors that Nick was counting on "The Wendy Williams Show" to give him a huge audience leave in. Page Six reports:
In the fall of 2021, the ailing chat queen pushed back the beginning of her new season to recuperate, leaving networks to air reruns.
At the time, the Sun US reported that Cannon was "pissed" because the popular "Wendy Williams Show" — which aired immediately before his show — was supposed to provide an audience boost that less-popular reruns wouldn't.
"He is relying on Wendy to give his new show a huge lead-in audience," it wrote.
Sources told Page Six, Nick's ratings didn't any signs of growth and that networks are looking for a spot to place Jennifer Hudson's new talk show. As of now, JHud's hasn't been assigned time periods yet.
Speaking of cancellations…
View this post on Instagram
"The Real" has reportedly been canceled as well, according to The Jasmine Brand.
After eight seasons, it's alleged the daytime talk show will end soon although no specific reason for the cancellation was confirmed. However, it's speculated ratings played a part in the syndicated show's demise.
Sources tell the site the crew has yet to be notified of the decision.
Over the years, "The Real" has gone through several host lineup changes. The original co-hosts included Adrienne Bailon Haughton, Loni Love, Jeannie Mai Jenkins, Tamera Mowry Housley and Tamar Braxton when the show launched in 2013.
The OGs lasted for three years, until Tamar was out by 2016. Actress/activist Amanda Seales came in to replace her in January 2020, but she was out in less than a year. The "Insecure" star didn't like the fact that she couldn't discuss real issues on the show.
View this post on Instagram
"The Real" then hired actress Garcelle Beauvais — who brought some "Real Housewives of Beverly Hills" viewers over — in August 2021 and she has been hosting ever since.
It seems news about the show's ending is still fresh, so more details will likely begin trickling in.
Will you miss watching either of the shows? Let us know.
Photo: Andy Kropa/Invision/AP