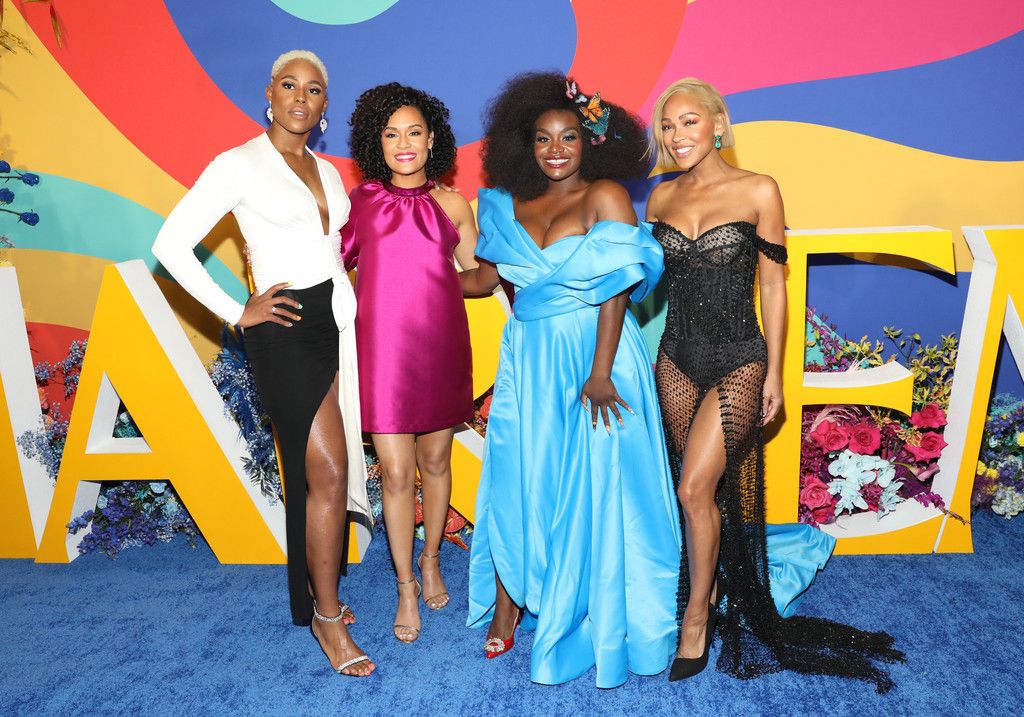 Woot! Amazon Studios has given hit comedy series "Harlem" the greenlight for Season 2! Deets inside…
Amazon Studios is taking us back to "Harlem" to keep tabs on our four new besties! Let the behind-the-scenes twerk sessions commence!
View this post on Instagram
Amazon Studios and Universal Television announced the critically acclaimed comedy series, "Harlem," has been renewed for a second season. And we couldn't be more happy about it.
The comedy series – created and executive produced by Tracy Oliver – is the perfect thirtysomething binge watch for Black female millennials looking to see themselves on television. It follows four, Black female best friends (played by Meagan Good, Grace Byers, Shoniqua Shandai and Jerrie Johnson) in New York's mecca of Black culture.
There's comedy, sisterhood, and storylines many Black women can relate to as we navigate our way through life.
View this post on Instagram
"When I walked into a bar in Harlem and overheard folks excitedly discussing the show, I knew we had a hit," said creator and executive producer Tracy Oliver. "Harlem has resonated with so many people, and I'm beyond grateful to Amazon for giving it a second season. Most of all, I'm excited to reunite with the beautiful cast."
View this post on Instagram
"Culturally relevant, critically acclaimed, and hysterical, Harlem and Tracy Oliver accomplished something very special with the first season of this show," said Vernon Sanders, head of global television at Amazon Studios.
"Tackling real-life strife with levity and laughs, the show means so much to our global Prime Video customers and perfectly fits the types of stories we aim to tell. We look forward to following the Season Two journey of Camille, Quinn, Angie and Tye, and giving fans more reasons to laugh out loud as they cheer on these four dynamic Black women doing it their way. Season two will return with its core group of four ambitious girlfriends, continuing to level up in New York's vibrant Harlem."
View this post on Instagram
The first season premiered in December 2021 on Amazon Prime Video, so we can only hope that it will return this December, if not sooner.
We def will be tuning in for Season 2 to find out what happens to CamilLe (played by Meagan Good) after she quit her job as a college professor and what her ex Ian (played by Tyler Lesley) is going to do after she made a last-ditch effort to get him back the night before his wedding. Oh yes, it's many things.
Photo: Getty