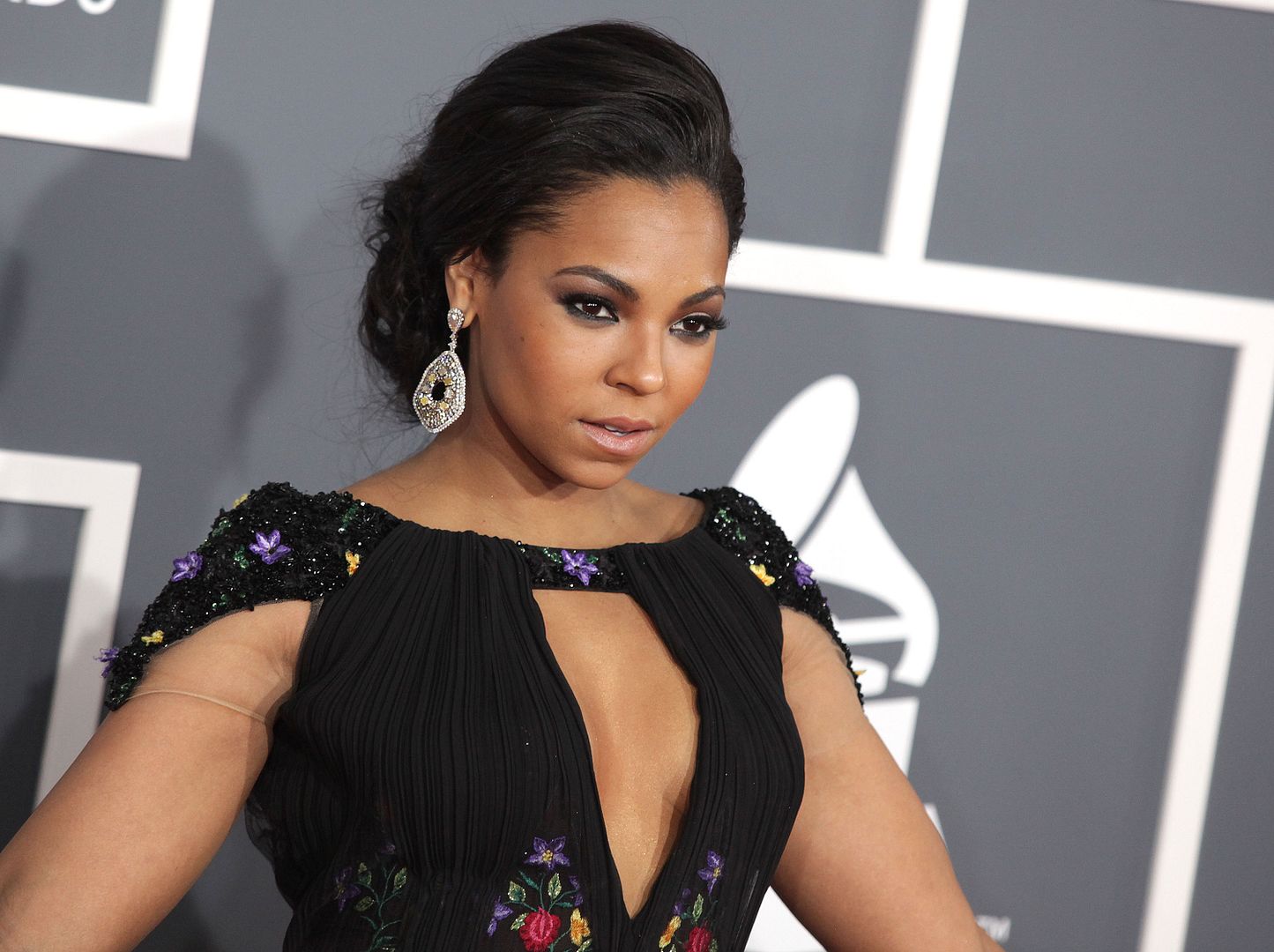 Ashanti addresses the technical difficulties she endured while performing the National Anthem during the AFC Championship game. Also, we've rounded up all of the celeb and NFL celebrations after the Los Angeles Rams defeated the San Francisco 49ers for a chance to win this year's Super Bowl.
See it all inside…
Ashanti is speaking out after experiencing technical difficulties during a performance that caused her to trend on social media.
While performing "The Star Spangled Banner" before the AFC Championship game at Arrowhead Stadium in Kansas City, Missouri between the Cincinnati Bengals and the Kansas City Chiefs, the mic went out causing stadium fans to join in to help her out.
The R&B songstress took to social media to address the mic malfunction, revealing she did two sound checks before the performance.
View this post on Instagram
"Despite 2 sound checks, mic malfunction and piercing in ear volume…. I had a blast at the game!," she wrote on Instagram. "Thank you to the entire stadium and both @chiefs and @bengals fans for holding me down and singing along with me! It definitely was a cool moment!"
She thanked the Chiefs, Chiefs QB Patrick Mahomes' parents, reporters and all the fans who helped make her performance a memorable one. Peep her post above.
In the stands…
Big Sean and Jhene Aiko mistaken for Sarah Michelle Gellar and Freddie Prinze Jr. pic.twitter.com/yRPkh0V8pY
— RapTV (@raptvcom) February 1, 2022
Big Sean and Jhene Aiko appeared on the Jumbotron during the AFC Championship game where they were mistaken/mislabeled as a white couple: Sarah Michelle Gellar and Freddie Prinze Jr. While Sarah did attend the game with a friend, she wasn't there with her husband.
The "Buffy the Vampire Slayer" star joked mishap on her IG Stories, writing, "@bigsean do you get mistaken for me as often as I get mistaken for you?"
Yo @BigSean why the fuck they get yours and @JheneAiko's name wrong? pic.twitter.com/uSLgriJA0C
— 24 (@twofour4life) January 31, 2022
"Um…my big moment at the game?!?," she continued. "It's funny though…not the first time I've been mistaken for @bigsean."
Big Sean, Jhene Aiko, and Offset at the Rams & 49ers game pic.twitter.com/jmYY55FkiM
— Plug (@RappersPlug) January 31, 2022
Teehee.
Brandy said she was "star struck" after running into Migos rapper Offset at the game:
View this post on Instagram
Rihanna and her bump was spotted in the stands with Blue Ivy (Beyonce & Jay-Z's daughter). Click HERE.
Check out more NFL celeb link ups and celebrations below:
View this post on Instagram
View this post on Instagram
View this post on Instagram
View this post on Instagram
View this post on Instagram
As for the upcoming Super Bowl, the NFL, the Cincinnati Bengals and the L.A. Rams are all SUING anyone who is selling fake Super Bowl tickets and counterfeit merchandise, hoping to stop any scammer activity in its tracks.
TMZ reports:
The league and its two teams filed the lawsuit on Monday, TMZ Sports has learned, suing to get a court order authorizing them to seize any counterfeit merch it finds in the leadup to the matchup on Feb. 13.
In the docs, the plaintiffs say counterfeiting is a huge problem at the Super Bowl … calling it a "multi-billion dollar" business that hurts both the NFL and its consumers.
The league, Rams and Bengals said in the suit they're anticipating "widespread" counterfeiting in Los Angeles the next two weeks … and want the court order to help protect their brands and their fans from ending up with bootleg tickets and merch.
Super Bowl LVI is set to go down next Sunday, February 13, 2022 at 6:30pm EST at SoFi Stadium where the Bengals and the Rams will go head-to-head. Who are you rooting for?
Photo: DFree/Shutterstock