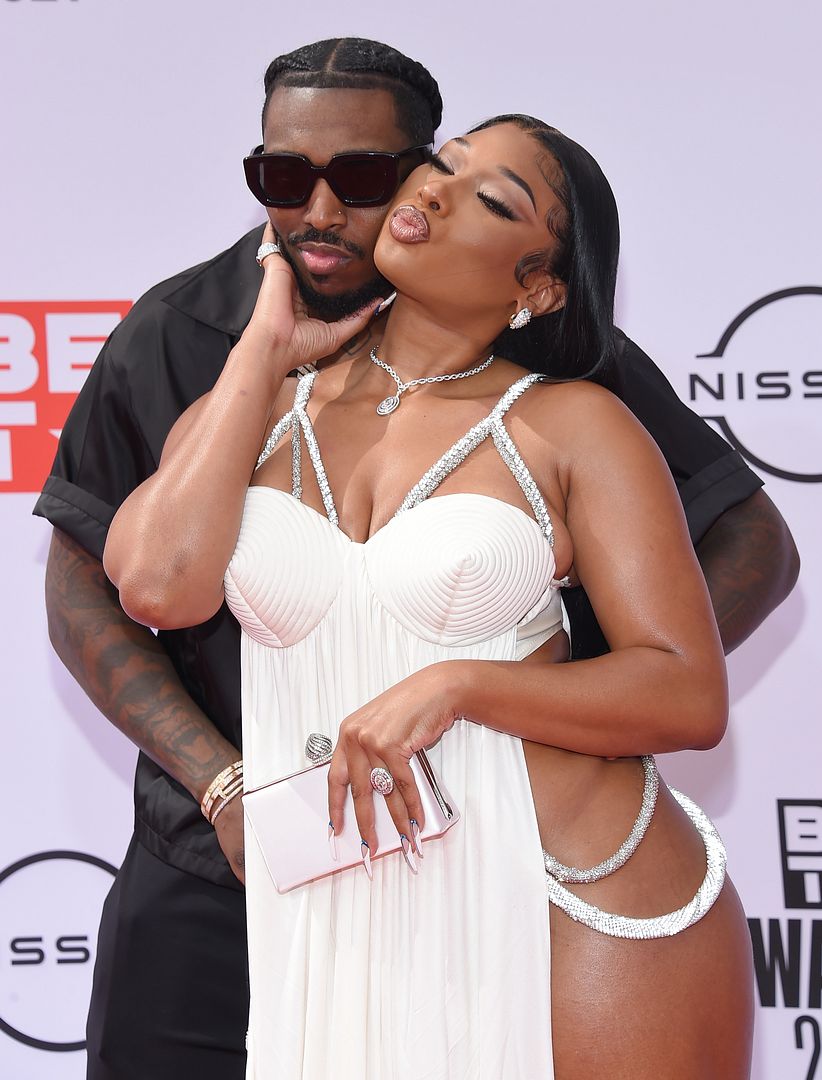 Pardison "Pardi" Fontaine wants you to know, he and Megan Thee Stallion are STILL together and there aren't any domestic violence issues going on between them. He's checking those rumors that alleged they broke up due to Meg allegedly putting her hands on him.
Find out what he said inside…
Breakup rumors about Megan Thee Stallion and Pardison "Pardi" Fontaine – who confirmed their coupledom around this time last year – have been circulating.
The reason? Well, the "WAP" raptress seemingly erased all photos of her boyfriend from her social media accounts. You'll recall, they were all boo'd up back in December when she copped her bachelor's degree in health administration from Texas Southern University. Now, there's no trace of Pardi on her socials, but coupledom flicks still remain on his socials.
Also, Pardi celebrated his 32nd birthday on December 29th and fans noticed she didn't post a public Happy Birthday tribute to him. Y'all know THAT would get the rumor mill going.
As the breakup rumors were swirling, there was one report that alleged Meg & Pardi called it quits due to Meg being abusive. There were claims that she's a "mean drunk" who put her hands on the "Backin' It Up" rapper. If those rumors sound familiar, it's because folks concocted the same ones about Meg around the Tory Lanez car shooting drama to excuse his alleged horrific behavior that night.
Well, the "Take It Down" wants everyone to know that's all CAP! In a social media post, Pardi claims they are still together and slams the domestic violence accusations!
View this post on Instagram
"Stop this cap nobody puttin hands on nobody …(at least not in that way)," he wrote on IG Stories. "Been seein the break up rumors and was lettin y'all imaginations run ..but y'all gettin too crazy ….ain't give ni**as a story so they made one … we really been on it double time."
Hmm…maybe they just had an argument. We don't know. Meg hasn't addressed the rumors at all. It appears she may be on a social media break as she has only been posting promo content for her deals.
Maybe we'll get the tea on a new track.
Speaking of music…
View this post on Instagram
Meg is hopping on a new track with dancehall artist Shenseea. "Lick" drops this Friday!
Photo: DFree/Shutterstock