Trina is and will always be the BADDEST. As a presenter at the BET Hip Hop Awards, she popped up on the awards show scene looking GOODT as ever. Folks were talking, but not because she looked so good. Once again, folks think she's pregnant. [insert rolling eyes emoji]….
46 & FINE!
There's a reason why she's STILL the baddest:
View this post on Instagram
Veteran raptress Trina pulled up at the 2021 BET Hip Hop Awards to present in a fire 'fit. The Diamond Princess rocked a custom diamond 2-piece Label By Venchi top and skirt.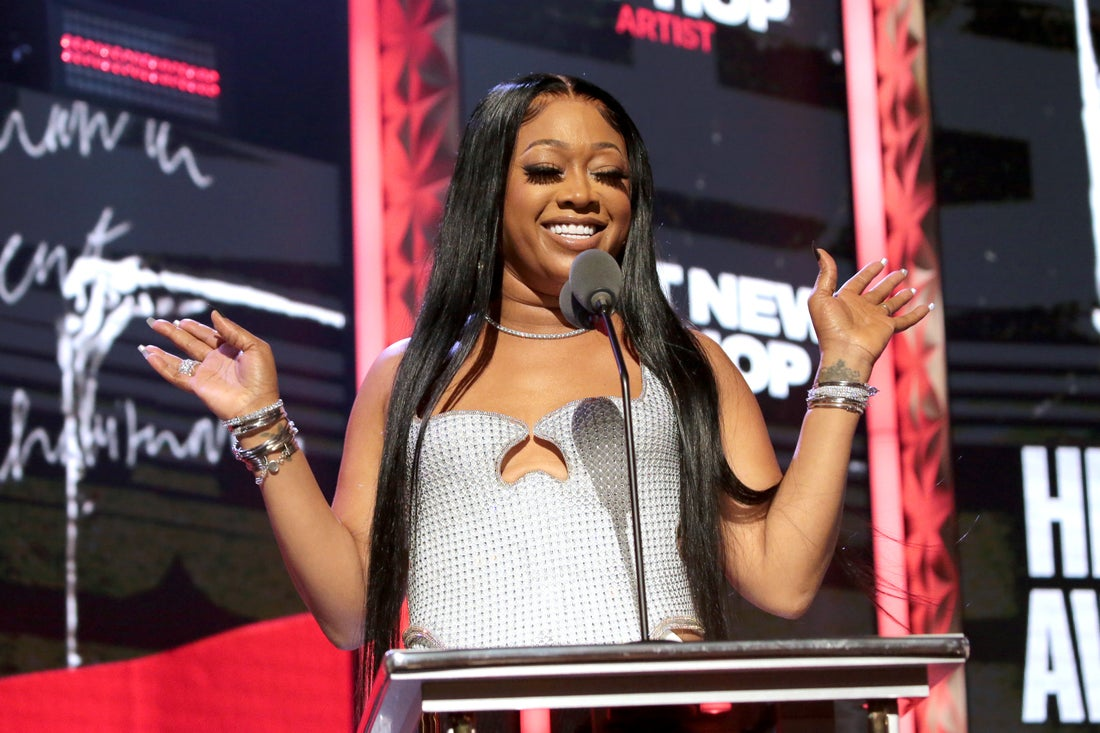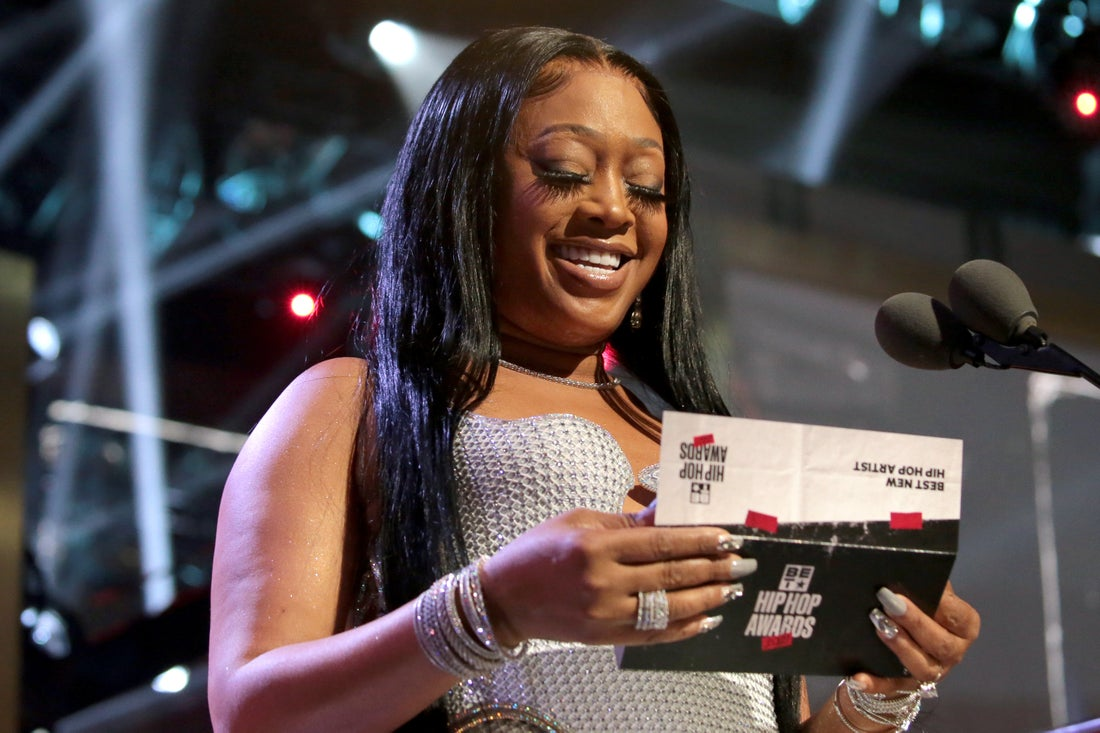 There's no denying she looks great. However, social media was focused on more than her fashion threads.
Apparently, the Internet believes Trina (above, pictured alongside rappers Nelly & Benny The Butcher) is pregnant…again. The Miami raptress has always been "thick," but people are saying she's "extra thick" now and believe she may be expecting. These pregnancy rumors always seem to come back around every few years and never hold weight.
Peep some reactions below:
Is Trina pregnant or ??? #BETHipHopAwards pic.twitter.com/DqeEYKdbeL
— JS (@jsexplosion) October 6, 2021
Do Trina look pregnant ? sis is glowing #HipHopAwards #HiphopMusic
— K A $ H doll (@_AlexandriaRich) October 6, 2021
I think Trina is pregnant too but then I remembered to stay out of another woman's uterus #HipHopAwards
— (@weunbothered1) October 6, 2021
Chile is Trina pregnant #HipHopAwards pic.twitter.com/xlbgaZ0Q77
— (@Bewbieee) October 6, 2021
Either Trina eating good or baby girl is pregnant… #HipHopAwards pic.twitter.com/SrdK9NKDOG
— Mamba Out (@kcjj_04) October 6, 2021
It's rude to put a baby bump on a lady, so I'll just sit here and eat my food. It's always nice to see Trina! #HipHopAwards
— ᴅᴏʟʟᴀʀ (@callmedollar) October 6, 2021
People had the same reaction during her Verzuz with Eve a couple months ago. Yeah, just stay out of grown women's business and uterus (unless you're EXTRA sure).
Trina will hit the stage at the Toyota Center in Houston, TX this Friday, October 9th for the Legendz of the Streetz Tour, which will also feature performances by Rick Ross, Jeezy, Yo Gotti and Lil Kim.
Photos: Getty Images for BET
For The CULTURE: YBF Celebs Back Outside For The 2021 BET Hip-Hop Awards!