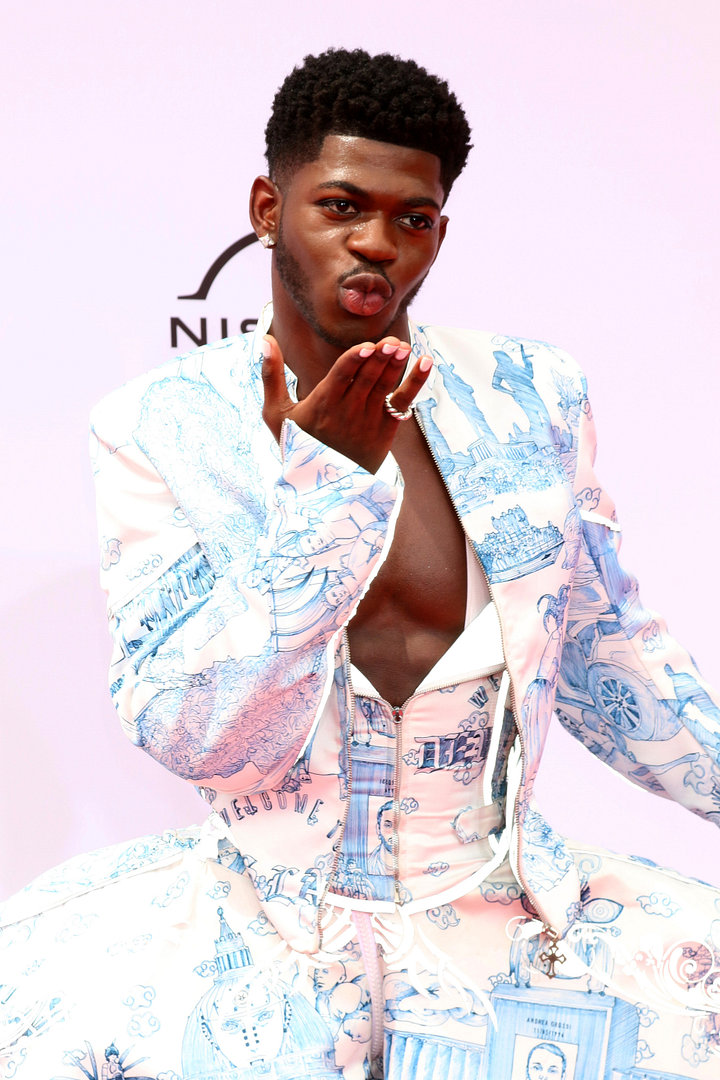 Lil Nas X is opening up a bit about his personal life, confirming rumors that his love interest in the "That's What I Want" video was in fact his boyfriend. They broke up and LNX is trolling on social media. More inside…
So the rumors are true.
Lil Nas X recently confirmed that he was previously in a relationship with dancer Yai Ariza, a regular in Lil Nas X's shows and videos.
Dancer Yai Ariza has starred as LNX's love interest in the "That's What I Want" video, he was the dancer LNX kissed on stage at the 2021 BET Awards, and he also appears in the "Industry Baby" video.
View this post on Instagram
Earlier this week, the 22-year-old entertainer confirmed he was single after previously saying he was dating "the one" this summer.
"I was seeing someone. I kind of decided I didn't want to anymore," the Grammy winner recently told Andy Cohen on SiriusXM's "Radio Andy."
"I don't think I want any guy right now, you know?" he continued "Maybe I'm floating around right now … I just want to work on music and every now and then, you know, maybe I'll kiss a guy every blue moon, you know?"
Check it:
The "Old Town Road" artist revealed to the world he is a member of the LGBTQ+ community in 2019.
With Yai Ariza appearing in so many of LNX's projects, fans began speculating that they're dating. Turns out, they were right. At one point in time, LNX and Yai were dating, however, they've broken up. Although they've called it quits, LNX said they're on good terms and that there could possibly be a chance that they would get back together.
View this post on Instagram
"We were dating, and we are still on very good terms," he told SirusXM's Tony Fly and Symon . "You know, we may date again I'm sure. I love him, he is amazing."
So, why did they call it quits?
"I wanted to kind of focus on my music right now. He [Yai] may be the best person I've ever dated. I'm still very much in love, but I'm like, trying to manage it," he said.
Peep the clip below:
View this post on Instagram
On social media…
On Friday, the MONTERO artist tweeted, "this gay s**t was fun at first. i miss p**** now," adding a sad face emoji.
Then, he followed up with "nevermind he texted back," clearly joking.
Lord.
In other news…
lmaooo they are really making a kidz bop version of call me by your name
— MONTERO (@LilNasX) October 1, 2021
Lil Nas X's "Montero (Call Me By Your Name)" will be reimagined to appear on the 2022 Kidz Bop album. No joke.
not even joking i just saw this commercial they killed it tho https://t.co/B0d02I0JeQ pic.twitter.com/OcqotoLD94
— MONTERO (@LilNasX) October 1, 2021
The track's lyrics will definitely have to be reworked since the original version references drugs, alcohol and sex. It'll be interesting to see how they change it up. This wouldn't be the first time Kidz Bop remixed one of his songs. Their take of "Old Town Road" is one of their most popular streams on Spotify.
Photo: Kathy Hutchins/Shutterstock