Shock waves were sent all across social media when reports started circulating about the murder of popular IG model Mercedes Morr (real name Jenae Gagnier). The 33-year-old Fashion Nova model was found dead inside of her Texas apartment.
The woman's alleged sister has spoken out on social media to share more details about her sister's tragic death. More inside…
Fans of popular Instagram model Mercedes Moor (real name Jenae Gagnier) were hit hard with news that the 33-year-old had been killed.
According to local news outlets, 33-year-old Janae Gagnier, who was known as Mercedes Morr on social media, was found dead in her Texas apartment. The IG model – who modeled for Fashion Nova – reportedly was strangled to death and was found dead in her apartment in Richmond, a suburb not far from Houston, on Sunday at 4:30pm.
It's reported Mercedes' father, Mark Gagnier, was in the apartment when police arrived after being told by another family member to perform a wellness check.
View this post on Instagram
Police suspect Mercedes Morr – who has over 2.7 million Instagram followers – was killed in an apparent murder-suicide. A man from Florida, identified as 34-year-old Kevin Alexander Accorto, was also found inside of her apartment stabbed to death. Authorities believe he's the suspected killer, but they haven't found a mutual connection between the two.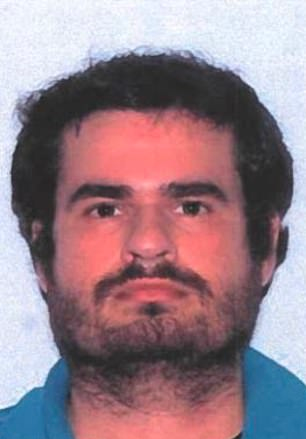 The Fort Bend County Medical Examiner confirmed the popular IG influencer had been strangled to death and revealed she also suffered a traumatic concussion. The medical examiner said Kevin Accorto killed himself with "multiple sharp force trauma."
As of now, police have not been able to make a connection between Mercedes and Kevin, but they say there were no signs of a break-in at her apartment. They're currently sifting through her social media accounts to find clues about what led up to the apparent murder-suicide.
The DailyMail reports:
A spokesman for Richmond Police Department told DailyMail.com on Tuesday that Morr had 'hundreds' of social media accounts that detectives were now pouring through to find a connection between the pair.
She had numerous accounts on Facebook plus pages on Snapchat, Twitter, Instagram and OnlyFans, where she charged subscribers $10-a-month of X-rated content.
As news about Mercedes' murder started cirulating online, a woman named London – believed to be her sister – revealed the man found in her home had been stalking her, shooting down rumors that her sister was killed by a "sugar daddy."
View this post on Instagram
"yesterday was the worst day of my life," the woman wrote on Instagram in the caption of a picture with her late sister. "my heart is gone . My soul is gone . My baby . My f*ckin baby . My f*ckin sister !!! My whole f*ckin world ! A b*tch a** n*gga took my f*ckin baby away from me in the sickest way . I know my baby fought her a** off . She ain't no b*tch in any way shape or form . Don't ever get it f*cked up & now that b*tch a** n*gga is dead too!," she wrote.
Rumors about how Mercedes was killed started circulating on social media. Her sister addressed the rumors, revealing Mercedes was NOT robbed and that she was killed by a man who had been stalking her.
"Me & mom talked to you on Thursday to check on you & per usual, you were having an amazing time . We talk every day. I'm so happy we said we loved you . I'm so happy I got to see your face one last time . Jenae I'm f*ckin sorry . I hate this for you . I feel like I'm screaming every 10 mins . F*CK ALL THESE PUNK A** ALLEGATIONS that these blogs are posting & the comments . N*ggas don't know sh*t. She wasn't robbed . It was just a stalker from outta state who'd BEEN stalking her. Dont play on my baby's name EVER . I got daddy & grandma Nae Nae . I feel you with me telling me you're good . I hate everything right now."
Family members told investigators Mercedes didn't know the suspect.
"At this point in the investigation, it is not believed that there was a relationship between the suspect and the victim," police said. "At this point, this is being considered a murder/suicide and it is an ongoing investigation to determine motive in the case."
In her last IG post, Mercedes shared a picture of herself in front of what's believed to be her apartment door. She blurred out the apartment number, but still, fans believe that gave her killer a clue to where she lived:
View this post on Instagram
London also addressed her sister's death on her IG Stories, responding to dad Mark's tweet and thanking everyone for sending their condolences:
This is just a horrific story all around. This woman didn't deserve any of this.
Be CAREFUL what you post on social media and stay vigilant of your surroundings and who you interact with. It's a cruel world out here.
We're sending our condolences to her family and friends during this tragic time.
Photo: Mercedes' IG/Richmond Police Department