College students and alumni are getting a helping hand. Howard University plans to clear some debt for juniors and seniors who are facing financial hardships as a result of the pandemic. Meanwhile, President Joe Biden has canceled over $9 billion in student loan debt. Deets inside…
The nation – no, the world – was hit hard when the COVID-19 pandemic hit. The global pandemic literally shut down everything. People lost their jobs, their homes, and were (and still are) struggling to make ends meet.
Now, there's some financial relief for college students and alumni.
Howard University announced it will clear the debts of juniors and seniors who are facing financial hardships as a result of the pandemic, following in the footsteps of other colleges & universities. According to the historically black university's president Wayne A.I. Frederick, students who have an expected family contribution of $0 and an outstanding balance for the Spring 2021 semester will receive a credit to their accounts that completely eliminates their current debt.
"Howard University is committed to holistically supporting our students and removing barriers they may encounter on the road to graduation," said Frederick in an email to students. "During the course of the pandemic, we know that many students experienced unforeseen financial hardships that put their plans for pursuing higher education in jeopardy."
Also, students who have demonstrated need will also be assisted in the coming weeks.
"I continue to be incredibly grateful for the support of the donors who have made this debt alleviation possible," Frederick continued. "I am equally thankful for the perseverance exhibited by these and all students who have persisted in their educational journey despite difficult circumstances."
This move is just another effort the HBCU has put in place to offer financial relief for students. The school has reportedly distributed more than $27 million in cash payments and waived costs for meal assistance and emergency housing.
"In total, we have distributed over $27 million in direct cash payments, waived fees, emergency housing and meal assistance, and provided other supportive services to students since March 2020 to ensure they could afford their education and living expenses. I am pleased to announce that Howard is continuing these efforts by alleviating more student debt with the intent of increasing the chances for students to complete their degree programs."
During the pandemic, Howard has helped students students access laptops, kept the campus food pantry open, housed displaced students, and provided emergency funds for families in need. Howard also stood up COVID-19 testing centers in Black communities, where individuals were struggling to get tested, especially during the early days of the pandemic, and created a vaccination clinic that has distributed more than 55,000 doses of the vaccine to community members. The University did not resort to furloughs or layoffs of faculty and staff.
The school's website reports:
The University will continue to leverage its financial aid resources through the Graduation Retention Access to Continued Excellence (GRACE) Grant. The GRACE Grant pays the remaining tuition and selected mandatory fees for highest need students who are on track for graduation. Other recent efforts to support students with financial needs include:
Clearing the debt for seniors in the Class of 2020 ahead of graduation;
Securing a $31.7 million grant from Bloomberg Philanthropies to reduce the debt burden on Howard medical students;
Creating the Howard Easement and Assistance Relief Trust (HEART) Grant using University resources to help students afford the cost of attending Howard, and more.
News about Howard clearing debt for its students comes weeks after Virginia State University announced it would cover any outstanding balances for students who enrolled during the pandemic. Several other HBCUs have also launched debt cancellation initiatives, including Clark Atlanta University, Hampton University, Spelman College, South Carolina State University, Wilberforce University and Delaware State University.
As for more financial relief…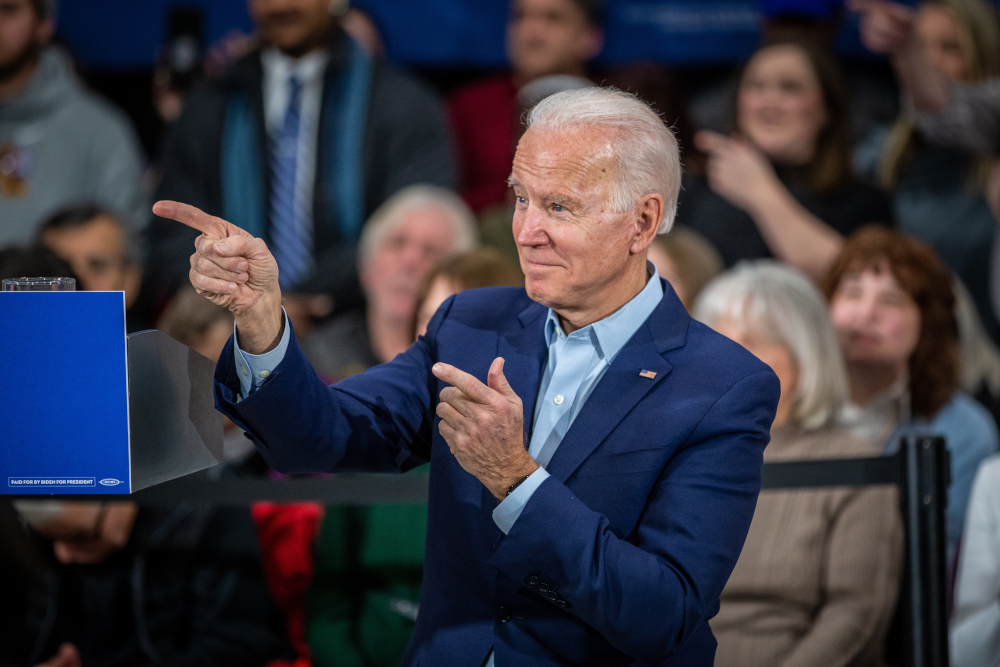 Students who attended the now-defunct for-profit ITT Technical Institute will have their student loan debt erased.
According to reports, the Department of Education has canceled $1.1 billion in debt for 115,000 borrowers that attended ITT Technical Institute (a whole scam school).
The department said borrowers receiving relief attended ITT during a period in which the institution misrepresented its finances and misled students about "unaffordable private loans that were allegedly portrayed as grant aid."
The majority of that debt is held by permanently disabled borrowers. Those borrowers are borrowers who have been eligible for loan forgiveness, but had not applied. Now, the debt cancellation has been automated by using federal data to identify borrowers who qualify. The change will impact 320,000 borrowers, which will eliminate $5.8 billion in debt starting in September.
"Today's action continues the Department's efforts to improve and use its targeted loan relief authorities to deliver meaningful help to student borrowers," said Education Secretary Miguel Cardona in a statement.
"At the same time, the continued cost of addressing the wrongdoing of ITT and other predatory institutions yet again highlights the need for stronger and faster accountability throughout the federal financial aid system," he added.
Biden has relieved a total of $9B (including the billion for ITT Tech students) in various ways. Now, If Biden would just tackle Sallie Mae and free us all. Ha! We kid, but for real though.
Photos: Eric Glenn/Nuno21/Shutterstock