There are some fresh faces coming to Season 4 of "Real Housewives of Miami." Meet event stylist Guerdy Abraira and model/beauty queen Kiki Barth inside…
The "Real Housewives of Miami" reboot HEATS up with two bomb new castmates added to the mix. After eight years of "RHOM" being put on pause, Peacock picked up the franchise after fans demanded the franchise returns.
Event stylist Guerdy Abraira and model/former beauty queen Kiki Barth are rumored to be the newest stars of "RHOM." And their both beautiful Haitian women. Also, Mexican pop artist Paulina Rubio will star in Season 4.
The ladies round out the "RHOM" cast which includes Larsa Pippen, Adriana De Moura, Lisa Hochstein, and Alexia Echevarria. Former model Julia Lemigova is also rumored to star in the new season. Marysol Patton and anestheologist Dr. Nicole Martin are rumored friends of the show this season.
View this post on Instagram
As for the newbies…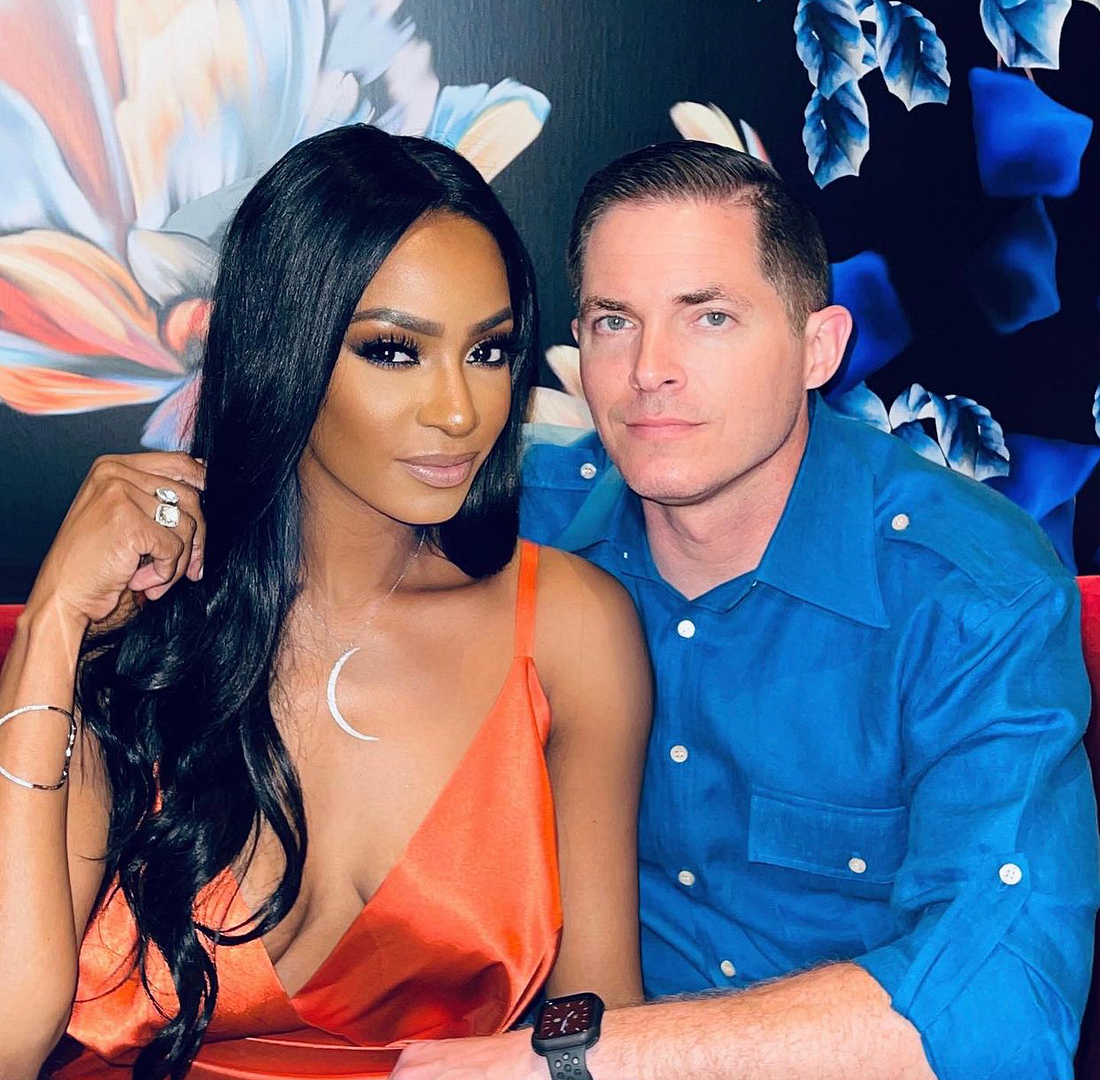 Proving she's more than just a wife, Guerdy Abraira is an event stylist based in Miami and New York City. And sis is killing the game. She has a huge wedding portfolio and has been featured in publications like Harpers Bazaar and Martha Stweart Weddings.
Guerdy Abraira was born in Haiti. By the age of one, her family moved to Paris. By the time she turned nine, her family decided the United States would be the best fit for their family and, thus, they moved to Miami, Florida where Guerdy went to secondary school and college.
The successful event stylist is a mother of two boys and has been with her high school sweetheart husband for 26 happy years (married 18 years) Russell Abraira. She is one of seven siblings who all live throughout the globe in Paris, Greece, Portugal, Luxembourg, Germany, and New Zealand.
Guerdy has been spotted hanging out with the "RHOM" ladies on social media. Below is a flick of her with castmates Adriana and Julia on a boat: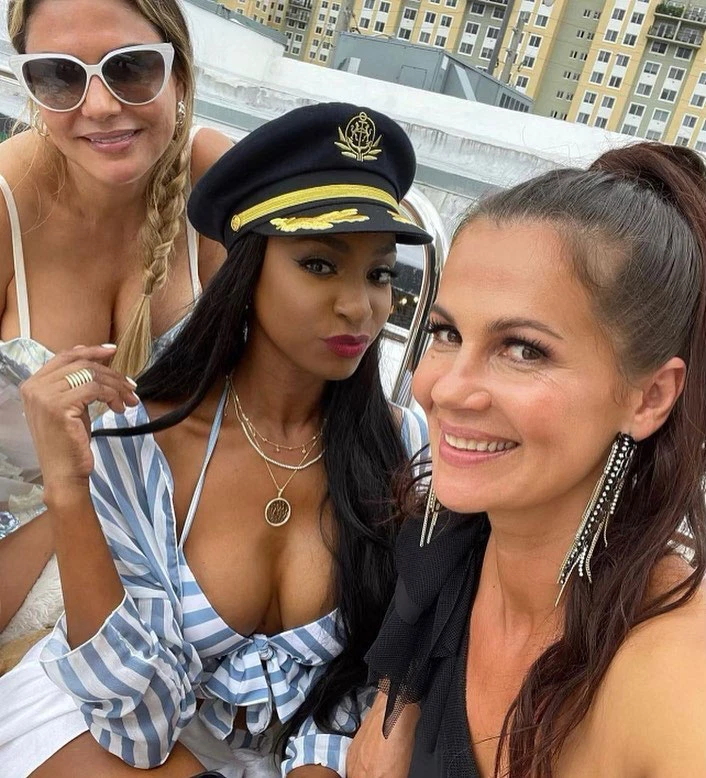 Also…
Kiki Barth is a mother and model from Haiti who now lives in Miami with her children. She was also a former Miss Haiti and she is the founder of Kiki's Kids Foundation.
In an interview with Miami Vibe magazine, she talked about challenges she went through that made her stronger and that helped mold her into the woman she is today. ​
If we could take a glimpse of the past- what are 3 things you would tell me which have shaped you to be the woman you are today?
(Takes a deep breath) Being with the father of my son has had a huge influence in my life. I don't know where I would have been without him. He believed in me always, he stood by me when I needed help the most. So much so that we are currently still friends. My Mom has played a big role in my life. She is my hero, I look up to her. Although we were raised in different times, her being a bit old school with many aspects of her life, yet she keeps me grounded.
The third is more of a life experience. I came to America when I was 13, I lived with my father, and my stepmother had the audacity to kick me out of my house at 15. I didn't speak English at that moment, so the challenges started, and it was a very dark time in my life. I had to think on my feet, adapt and figure out how I was going to survive. I started working at fast food restaurants trying to make ends meet. Although at this stage I wanted to be a model, my family was judging me, thinking I was crazy going after such a thing. I made a living for myself. I can honestly say I didn't marry into money. I did this all by myself, with the people that believe in me, and the beautiful community I started cultivating. What's crazy is that I didn't talk to my dad for 10 years, and now he's my biggest fan!
What are some stereotypes about motherhood that you have debunked as a woman entrepreneur?
I remember when I was pregnant with my son I was modeling. At the early stages of my career it was a taboo for you to have a child. It was more like if you have a child, your life is over, I would never be able to model, and live doing what I love. Little did this world know how wrong they were, I took this as a challenge, I had my son, and my career blew up. I was much younger back then so my body quickly went back to pre-pregnancy weight, and I continued to crush it. When I went for Miss Haiti I was told that I couldn't let anyone know I was a mother, so I took the advice of industry professionals, and never showed my child to the world, I was scared. But I learned to be bigger and better, to show the world, this industry that was so superficial and harsh on human beings that we too as mommies can rock the runway. https://www.miamivibesmag.com/may-2021-feature
Over the last few months, Kiki has been spotted with her co-star Larsa Pippen. The model mom attended Larsa's Casino Royale fundraiser benefiting The No More Tears Foundation in Miami back in July.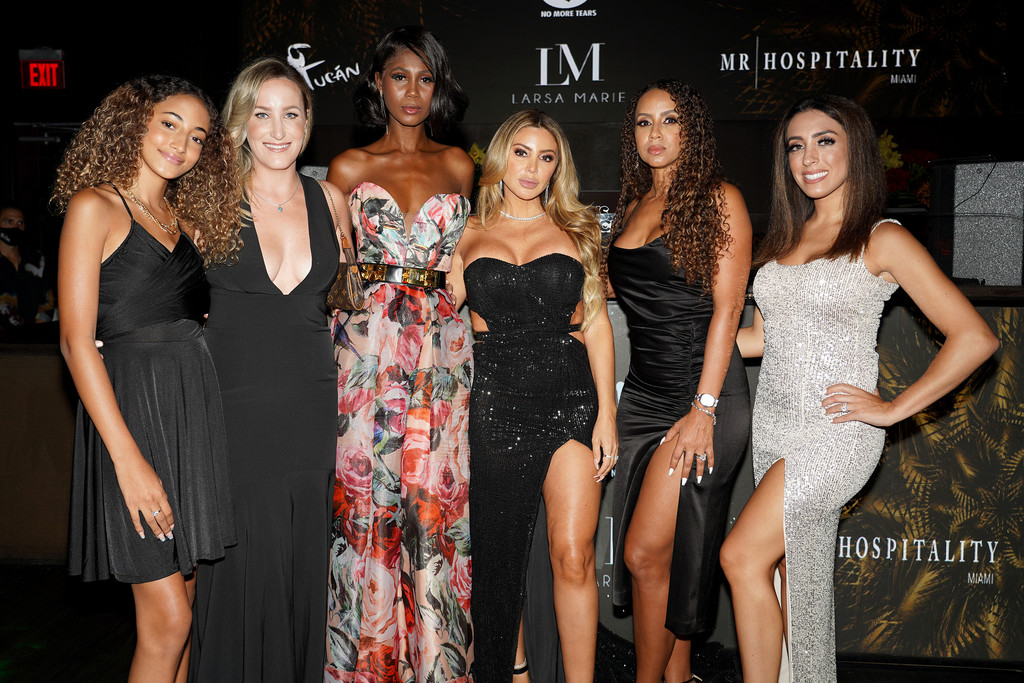 She snapped it up alongside Larsa, her daughter Sophia Pippen, Zana White and Carla Rayes.
View this post on Instagram
Guerdy and her hubby were also in the mix.
Production for Season 4 of "RHOM" has wrapped and it will reportedly premiere in late 2021 or early 2022 on Peacock. Will you be tuned in?
Photo: Guerdy's IG/Kiki's IG