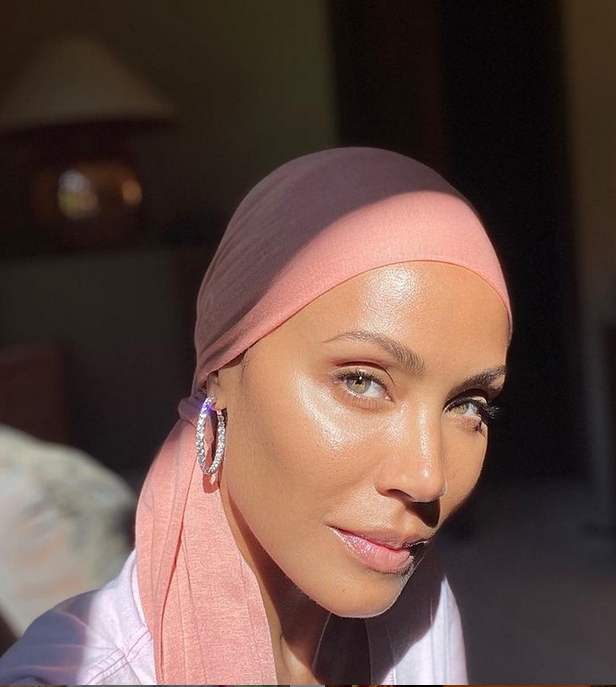 Earlier in Jada Pinkett Smith's career, she struggled with alcohol and drug addiction. It got so bad, she passed out while filming The Nutty Professor due to ingesting a bad batch of ecstasy. Sheesh. She talks about her experience on a new episode of "Red Table Talk." Check it out inside…
Jada Pinkett Smith used to be a hard drinker back in the day. Even back in high school.
"I could drink almost anybody under the table," she admitted. "When I moved to red wine like, 'This is better for me because they say red wine is good for you.' But drinking red wine for me was like drinking glasses of water… because I'm used to that hard hit."
In those days, vodka and brown liquor were her go-to drinks.
When she moved to Hollywood from Balitmore, she said she started "cocktails." Over the years, she started mixing things for a harder hit and that's when she started to overinduldge in her "cocktails."
"Ecstasy. Alchohol. Weed." – that was Jada's "cocktail."
At the time, Jada felt she wasn't engaging in any additive activity, so everything was all good. Until it wasn't.
On the newest episode of "Red Table Talk," the Girls Trip actress opened up about an "eye-opening" experience she had while filming of the 1996 film The Nutty Professor.
"I had one incident on Nutty Professor. I passed out," she shared.
Apparently, she ingested a bad batch of ecstasy.
"I went to work high, and it was a bad batch of ecstasy. And I passed out, and I told everybody that I must have had old medication in a vitamin bottle."
After the scary moment, she vowed not to let it happen again.
"I tell you what I did though," she said, "got my a– together and got on that set. That was the last time."
She went cold turkey after that experience.
During the discussion, Willow Smith – Jada & Will Smith's 20-year-old daughter – said she still plans on smoking marijuana. Jada went into Mama Bear mode about learning to listen to sound advice from people who love her.
"That's why you have to trust the eyes around you. Because you won't know," Jada explained. "And that was the thing with me. Don't think that people didn't try to tap me on my shoulder. Don't think that when I was at Debbie Allen's throwing up all over her house …"
"Lord have mercy," co-host Adrienne Banfield-Norris (Jada's mother) chimed in. "Thank you, Debbie. Jesus," she added.
Debbie Allen directed Jada when she starred in "A Different World."
"I think back on my life, like, I am a walking miracle, no doubt about that," said Jada. "People will not believe."
Peep their discussion about alcoholism and more below:
Photo: Jada's IG