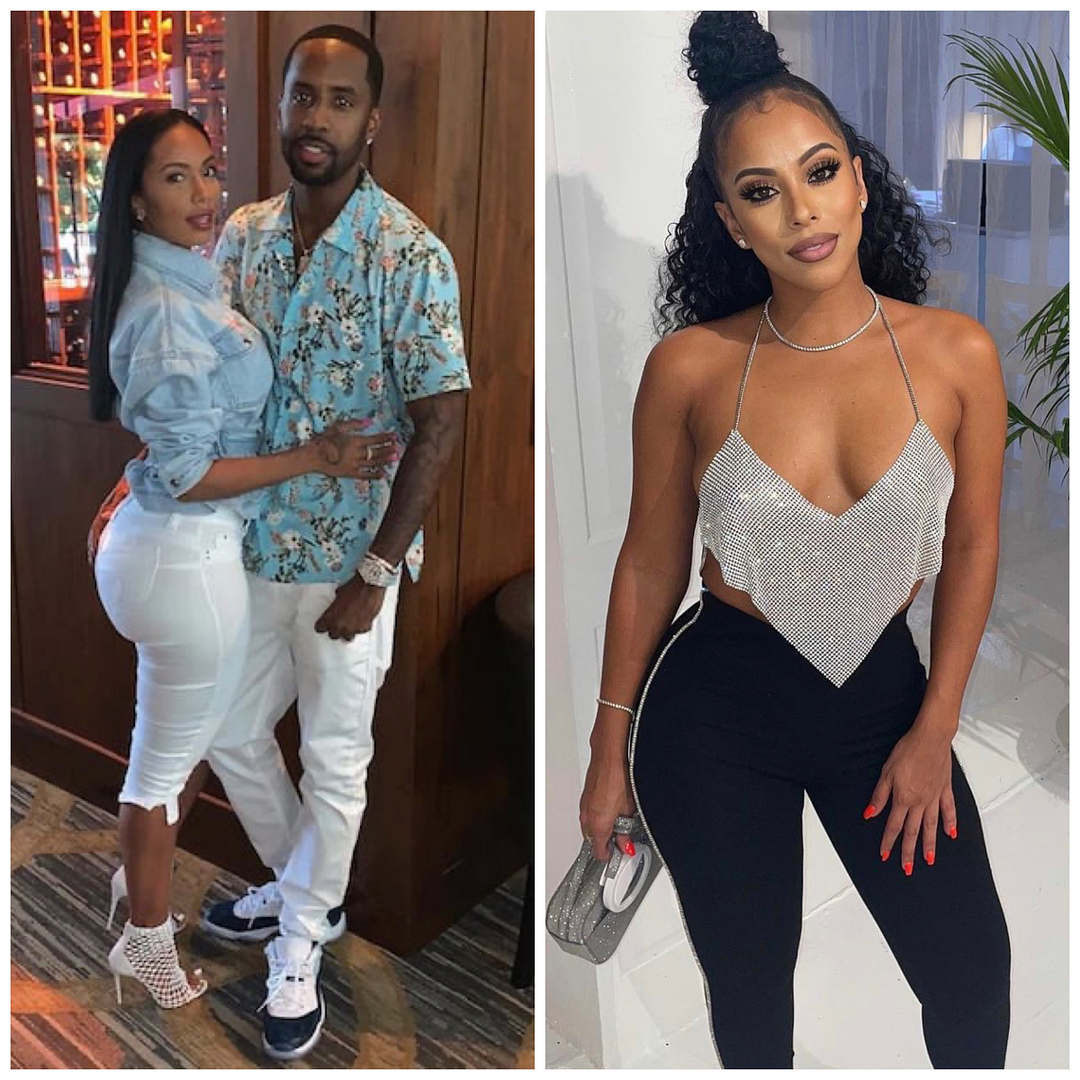 Before the Season 10 premiere of "Love & Hip Hop: Atlanta," Safaree Samuels and his estranged wife Erica Mena made sure to stir up some drama on social media. She called out Joe Budden's ex Kaylin Garcia for hooking up with her Safaree. Chile….
One thing "Love & Hip Hop" married couple Safaree Samuels and Erica Mena is going to do….it's bring the drama for ratings.
Ahead of the Season 10 premiere of "Love & Hip Hop: Atlanta," Erica – who recently gave birth to her & Safaree's second child – hopped on social media to blast Joe Budden's ex-Kaylin Garcia for sleeping with her estranged husband Safaree Samuels.
"Kaylin, real talk I been in the shoes of dealing with a man who lived a double life, and I had no clue he was married, but you!," Erica wrote. "You know Safaree is married. Who don't know that. Not to mention he real friends with Joe Budden, your ex."
The new mom again called out Kaylin for sleeping with her ex's homie less than a week after she gave birth to her and Safaree's son.
"Safaree just had a baby who he hasn't seen in 4 days that's in the NICU. That's also no secret. I'm blasting both of you since he told you to lay low tonight – clearly you both know I found out y'all been f*cking all weekend. My son not even a week old yet and he dicking you down."
"I hope this something you proud of shortly. This man lost his whole family officially. I wish you both the best," she concluded.
The online drama comes just a few weeks after Erica filed divorce from Safaree.
When Kaylin got word of Erica's posts, she hopped on social media to defend herself:
"For years I have been to myself. No blogs. No drama. I am a women who is about accountability and morals," Kaylin wrote. "The fact that I have been called out for absolutely nothing. To me is insane. Me and Safaree are friends and nothing more. Thanks! Everyone stay blessed and let's continue to spread love and light."
Then, comedian Lil Duval entered the chat. He called out Erica for getting upset about Safaree possibly having a sneaky link after she filed for divorce.
View this post on Instagram
"How u go from 'I'm filing for divorce' 'why u trying to f*ck a married man' crazy tail self," Duval tweeted. "You shouldn't care what somebody do if you really don't care about them no more… Women refuse to believe they are wired to they emotions more than they mind. Shit we all are. Y'all just fight it more."
In response, Erica tweeted back, "You always in some woman's business. Shut up Lil b*tch."
"Calm down queen. Your postpartum acting up," he tweeted alongside a bunch of laughing emojis. "Hit dogs be hollering."
Swipe through the posts above.
Using postpartum as a comeback? It's a very weird flex.
View this post on Instagram
Safaree & Erica are currently in the middle of a nasty divorce. According to the paperwork, Erica wants primary physical custody of their 1-year-old daughter Safire and their baby boy. Meanwhile, Safaree is requesting joint legal custody, which means he'll get a say in parenting decisions for their kids. He also reportedly wants consistent and uninterrupted parenting and visitation with his kids, which he feels would be in the best interest of the kids.
A mess…
Photos: Instagram