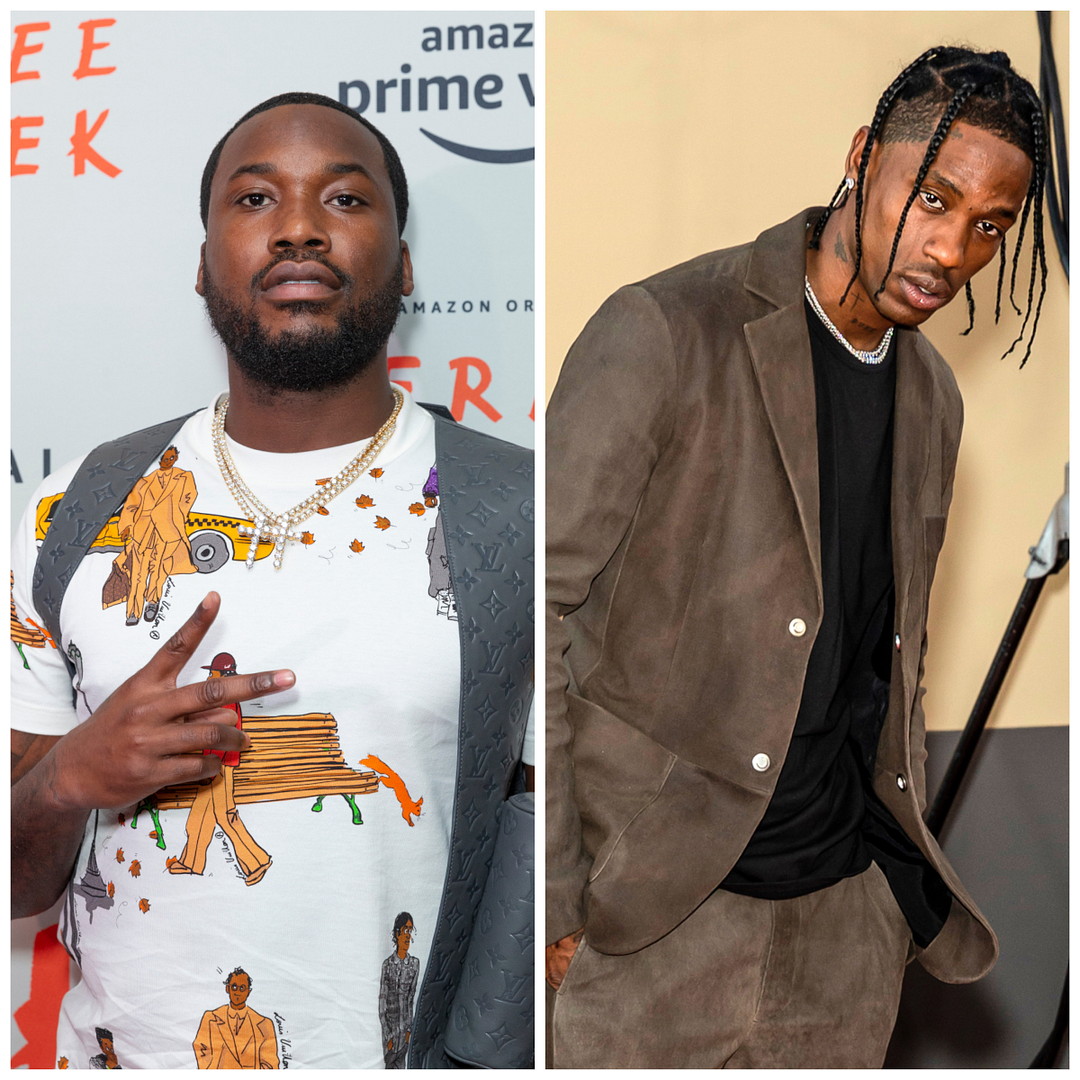 A shouting match between Meek Mill and Travis Scott allegedly shut down 76ers co-owner Michael Rubin's 4th of July bash in The Hamptons. Find out what happened inside…
What's beef?
It seems Meek Mill and Travis Scott are feuding…or WERE feuding.
Rumor has it, Meek and Travis almost came to blows during a lavish, star-studded 4th of July bash in the Hamptons, thrown by 76ers co-owner Michael Rubin. The all-white party was stacked with celebs like Jay-Z, Beyoncé, JT & Uzi, Megan Thee Stallion, Lil Baby, Quavo, Jon Bon Jovi, Alex Rodriguez and tons more. It was DEF the place to be for the holiday weekend.
However, the party got shut down after Meek and Travis got into a shouting match that escalated…allegedly.
Sources on the party scene told Page Six the rappers – who collaborated on the "I'm Leanin'" track in 2013 – had to be pulled apart from each other once the drama popped off. It's alleged there's a video of the incident, but it hasn't reached the Internet yet.
The publication noted:
We're told Mill in particular was thrown into a rage by the confrontation, and could be heard yelling at the "Highest in the Room" rapper even after he'd been walked away from the scene.
Insiders say it's not clear what started the beef. We're also told there's video of the scene.
The incident, which allegedly happened around 1:30 a.m., effectively brought the extravagant "White Party" event to a close.
Reps for Mill and Rubin didn't comment. A rep for Scott couldn't immediately be reached.
No word on what the beef was about. The shouting match could have been a result of the liquid courage. For all we know, they're cool again.
Speaking of the all-white bash, you can get an inside sneak peek at all the fun celebs had during the soiree below:
Off topic – Alex Rodriguez seems to be on petty mode. He seemingly trekked it to The Hamptons to party with Hov after seeing flicks of his ex-fiancee Jennifer Lopez all boo'd up with her ex-Ben Affleck. According to reports, A-Rod took a helicopter to the party and once inside, he was surrounded by a "bevy of beauties." Hmph. Coincidence? Possibly. Something is telling us it's not though. Thoughts?