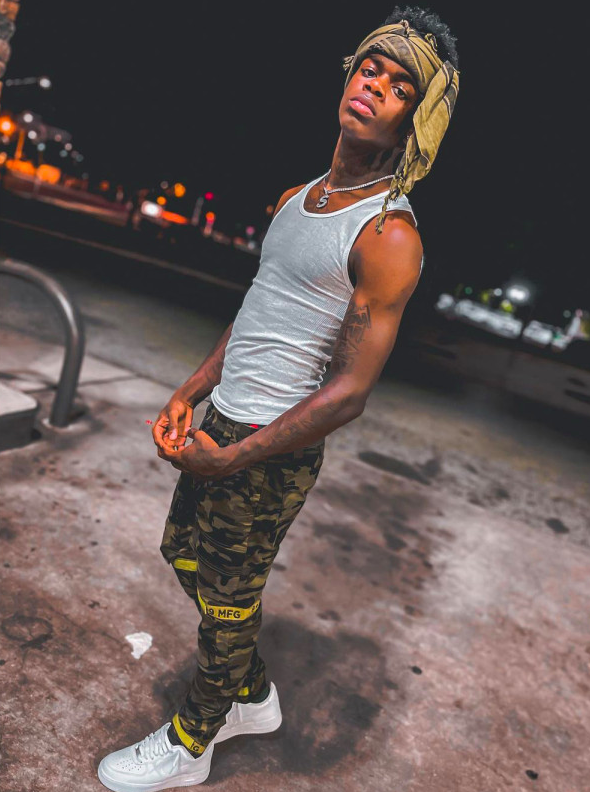 Sadly, a popular TikToker was reportedly shot and killed over the 4th of July weekend. He was 19. More inside…
Social media fans have been mourning the death of teen TikTok creators as several popular influencers have lost their lives. Yesterday, another popular TikToker has reportedly died.
View this post on Instagram
Matima Miller, a popular TikTok dance creator with millions of followers, was reportedly shot and killed Monday morning (July 5th), as confirmed by police. According to reports, the 19-year-old TikToker – who went by the nickname Swavy (@babyface.s on TikTok) – was fatally shot in a Southbridge neighborhood of Wilmington.
Police were called around 10:42am Monday and when they showed up they found a young man suffering from a gunshot wound. It's unclear where he was shot, but Delaware Online confirmed he died after he was taken to the hospital.
Before Swavy's death was reported and confirmed by police, a few of his Internet friends reacted to his death online. YouTuber Damaury "Kid Maury" Mikula posted a R.I.P. video (above) dedicated to Swavy, informing fans he had been shot and killed.
Swavy gained over 2.3 million followers on TikTok for regularly posting dance videos, comedy bits and more. Fans of the popular TikToker has been posting R.I.P. tributes since finding out about his death:
rip swavy .. pic.twitter.com/lTaCs43xV1
— . (@threadswnugget) July 5, 2021
Rip Swavy but pic.twitter.com/EniFj26YSt
— Hells Favv (@EjayJ1) July 5, 2021
Rest In Peace Swavy But the Bible says it's all Proverbs 18:21 y'all repent pic.twitter.com/kB40Y3nxYM
— HonchoBandz (@Headhonchovince) July 5, 2021
Can't believe swavy gone rip bro I'm literally crying pic.twitter.com/gXDR3Ni2wg
— relatable tweets (@JadaWar19662162) July 5, 2021
Fly High Swavy…gon but never forgotten.I love watching your videos and I will still continue to, but for now rest high love. #LLS #LLS pic.twitter.com/7bGS3GEl6E
— Time for the Twerkulator!¡ (@asiadior_thread) July 6, 2021
On the fourth of July the famous swavy died, he died by a gun shot he was jus a 18 year old making tiktok and YouTube videos for fun he didn't deserve to die yet……R.I.P swavy pic.twitter.com/qTdREx90Xw
— Shawnteona Gayle (@GayleShawnteona) July 6, 2021
Rip Swavy pic.twitter.com/tJD8DuIFcw
— . (@NiqueThreadss) July 5, 2021
No parent should have to bury their child, especially under these circumstances. Sending prayers to this young man's family, friends and fans.
Photo: Instagram