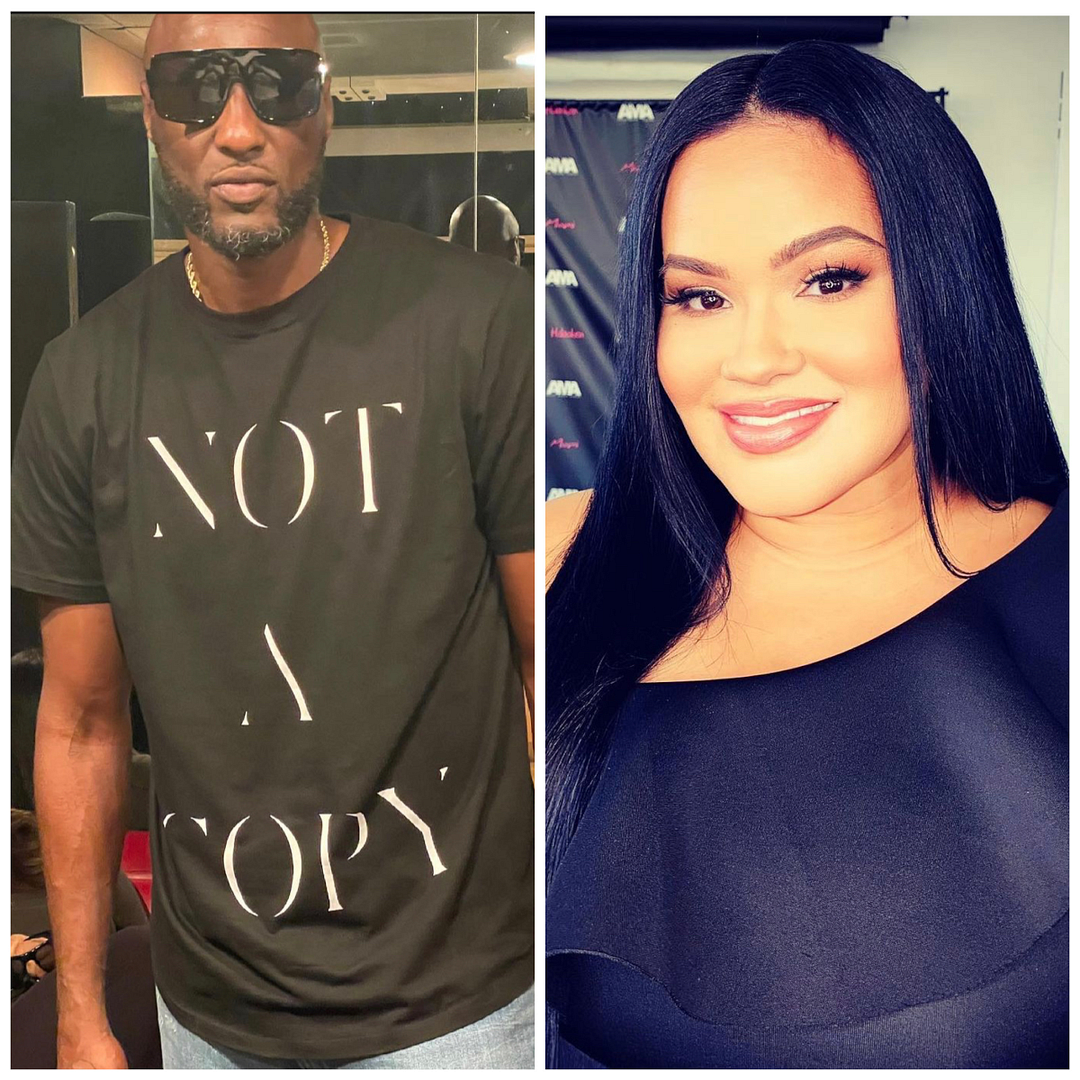 "Basketball Wives" star Liza Morales responds to Lamar Odom after he popped off about paying her in response to an NYC judge who called him a deadbeat dad over unpaid child support.
Read HER side of the story and more inside…
The drama continues for former NBA star Lamar Odom.
After Lamar Odom clapped back for being called a deadbeat dad by a NYC judge, his ex/mother of his two children Liza Morales is now speaking out.
The former Los Angeles Lakers baller came under fire by an NYC judge over his non-payment of child support that's owed to the mother of his two kids, Liza Morales, who stars on "Basketball Wives."
There was a child support hearing that Lamar didn't attend and the judge popped off about his non-payment of back child support. On social media, LO wrote out a lengthy IG post about why he's not a deadbeat dad and said he's tired of "taking care" of a "grown a** woman." The kicker is he's thousands of dollars behind in child support.
"Hey IG Fam, I decided to come back on social media after a short break. Lies and inaccuracies were put on Instagram today by Lamar, and his manager Tonita ByBee," Liza wrote on Instagram in response to LO's IG claims.
"Lamar should have showed up to court yesterday. He could have raised his right hand, and provided the numbers and information to the judge. Actually, Lamar couldn't do that, because he would have had to lie to the court."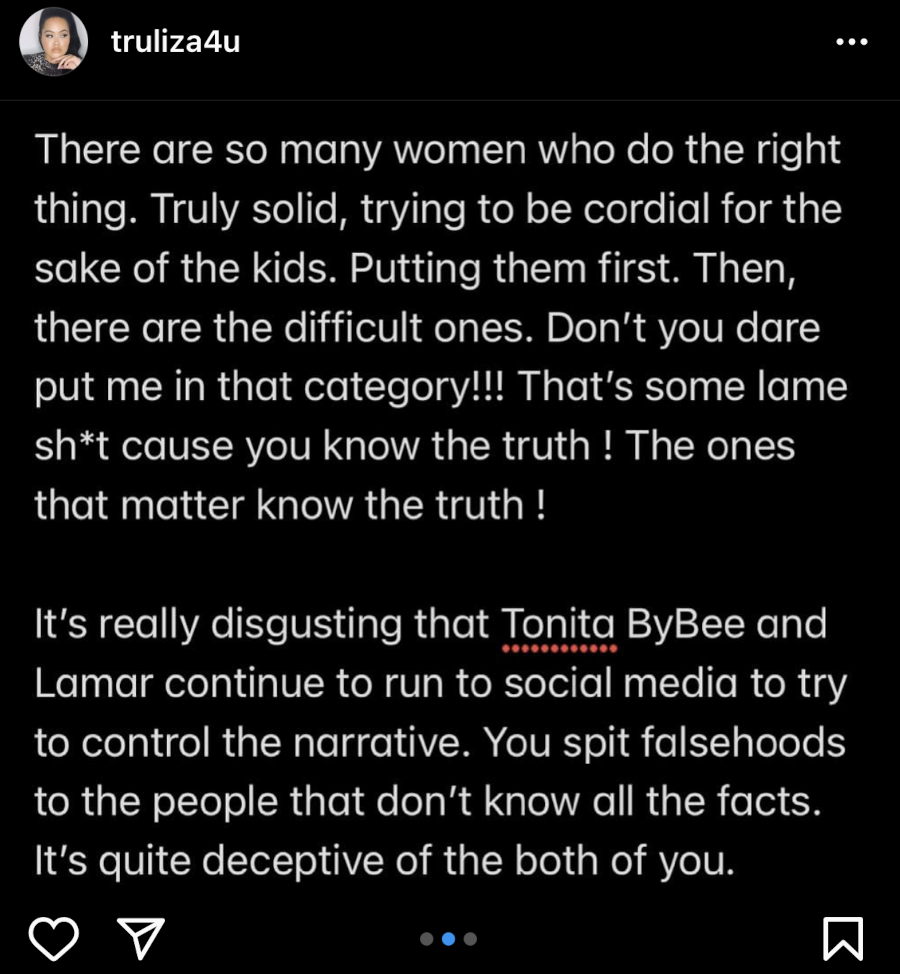 "There are so many women who do the right thing. Truly solid, trying to be cordial for the sake of the kids. Putting them first. Then, there are the difficult ones. Don't you dare put me in that category!!! That's some lame sh*t cause you know the truth! The ones that matter know the truth!"
"The reality star said it's "disgusting" LO and his manager keep trying to drag her name in the media. She said people don't know what's really going on behind the scenes because Lamar and his manager keep putting out false narratives."
"It's really disgusting that Tonita ByBee and Lamar continue to run to social media to try to control the narrative. You spit falsehoods to the people that don't know all the facts. It's quite deceptive of the both of you."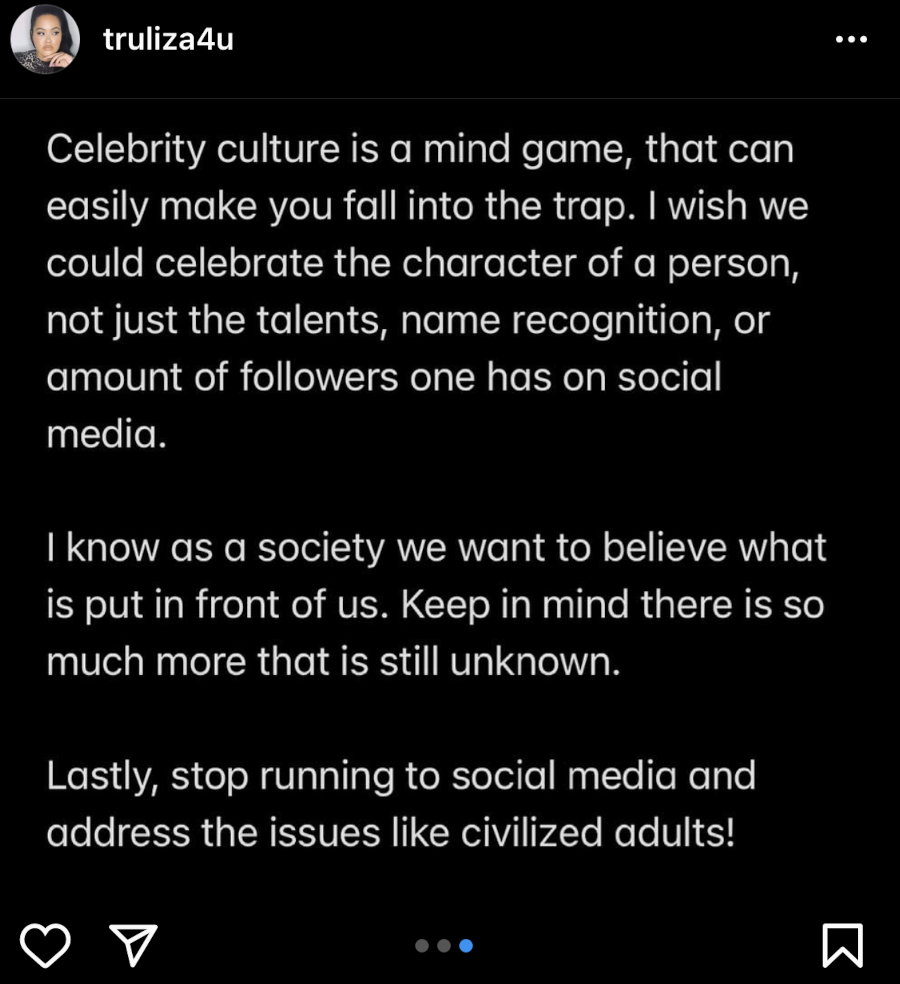 "Celebrity culture is a mind game, that can easily make you fall into the trap. I wish we could celebrate the character of a person, not just the talents, name recognition, or amount of followers one has on social media."
"I know as a society we want to believe what is put in front of us. Keep in mind there is so much more that is still unknown."
"Lastly, stop running to social media and address the issues like civilized adults!," she concluded.
Last month, Lamar's ex-Liza Morales sued him over claims that he hasn't honored a 2015 settlement agreement over their two children, Destiny (23) and Lamar Jr. (19), since June 2020. Liza's lawyer told the judge that LO hasn't been paying child support and he owes her over $91,000 through July. Not only that, he reportedly owes nearly $24,000 for college application fees and room and board for their children.
It's also alleged the former Laker baller drained bank accounts that each held over $68,000 that was set aside for college tuition for the kids. It gets worse…
Apparently, LO has fallen behind on nearly $83,000 rent for a West Street apartment in Lower Manhattan, where Liza lives with their kids. Now, they're facing being evicted as the landlord has started an eviction case against her.
Liza is pissed because she believes LO IS receiving income. She alleged he received a $40,000 paycheck after participating in a celebrity boxing match against Pop singer Aaron Carter.
A mess.
Meanwhile….
With new faces, new loves, and new escapes — Atlanta is going ALL the way up #LHHATL Season 10 premieres THIS MONDAY at 8/7c on @vh1! pic.twitter.com/oNaQEoDi44
— Love & Hip Hop (@loveandhiphop) July 1, 2021
Lamar Odom is set to star on the new season of "Love & Hip Hop: Atlanta." And it seems he will be joining the cast as Karlie Redd's love interest. Peep the clip above and the super trailer below.
Chile…
"Love & Hip Hop: Atlanta" Season 10 premieres July 5th at 8pm EST on VH1.
Photos: Lamar's IG/Liza's IG