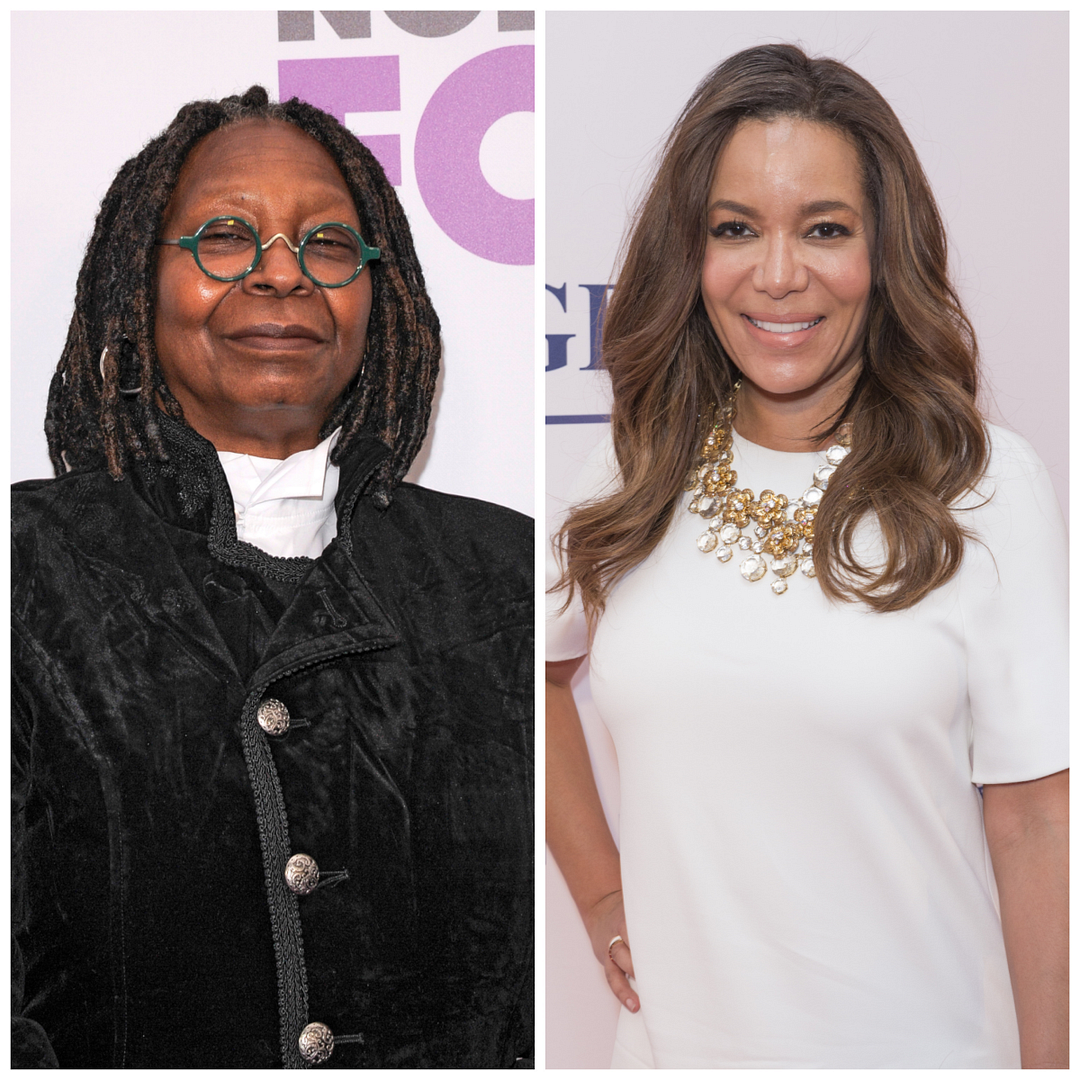 Whoopi Goldberg, Sunny Hostin and the rest of "The View" co-hosts react to Meghan McCain's announcement that she's leaving the show. Peep their reactions inside…
Meghan McCain is leaving "The View!"
After four seasons of some explosive debates and all out verbal brawls with her co-hosts, Meghan McCain – daughter of late Republican Sen. John McCain – took center stage this afternoon to tell her co-hosts and fans goodbye. The proud conservative shared her favorite moments she shared with her co-hosts and confirmed she'll appear in episodes until the end of the season in July, so she'll still have time to "fight a little bit more," she joked.
The new mom said her late father is the reason she decided to co-host "The View" in the first place.
"Before I came onto the show, I didn't want to join the show, as I think I've talked about in the past, and it was my dad who encouraged me to do it," she explained. "He said that I could never give up an opportunity to work on such an iconic show and to work with Whoopi Goldberg and he was right. It was one of the last things he told me to do before he died."
"Your dad was very smart," Whoopi said. "He wanted you to be here with us because I think he thought we could help toughen you up for what was coming." She added, "It was an honor when he said, 'Please take my child.'"
Before Meghan joined the show, her dad apparently told co-hosts Whoopi Goldberg and Sunny Hostin that Meghan is a "pain in the a**" but they would learn to love her.
Sunny shared, "He told me to take it easy on Meghan, that I would learn to love her and understand her, and that she would be a pain in the ass, and he was right about all of those things."
Sunny & Meghan talk "every day," even texting during the show. "I'll miss those conversations," Sunny said. "I think you have a really important point of view."
Co-host Joy Behar often clashed with the conservative panelist on the show, but it's respect between them.
"You and I have had our disagreements, we've had our fights, we also had some drinking moments which were rather fun and interesting," said Joy. "But I have to say that we have in common, you and I have in common as do all of us here, we're on a show where we stick our necks out, we take the blowback, we take a lot of hits on this show and we stick by our points of view."
Meghan said she's leaving the show because she loves the life she and her controversially conservative husband, Ben Domenech, have created in Washington, D.C. and she doesn't want to leave her support system. Last March, Meghan revealed she was pregnant with her first child. She and her husband welcomed baby Liberty in September 2020.
"We have this incredible life here. We're surrounded by my family, his family, by friends, by this incredible support," she said. "As any new mom knows, when I think about where I want Liberty to have her first steps and her first words, I just have this really wonderful life here that ultimately I felt like I didn't want to leave."
Peep the announcement below:
.@MeghanMcCain announces her departure from @TheView at the end of the show's season, saying "this was not an easy decision."
"I'm just eternally grateful to have had this opportunity here so, seriously, thank you from the absolute bottom of my heart." https://t.co/ZiP1UTs2xu pic.twitter.com/eLuEAJ4KLT
— The View (@TheView) July 1, 2021
Now, the hunt for a new conservative voice. Who do you think they'll scoop up to co-host on the daytime talk show? Candace Owens, anyone? Ha!