Former NBA star Lamar Odom is clapping back at the NYC judge who slammed him for unpaid child support following his celebrity boxing match. Find out what LO has to say about it all inside…
Former NBA star Lamar Odom came under fire by an NYC judge over his non-payment of child support that's owed to the mother of his two kids, Liza Morales, who stars on "Basketball Wives."
The criticism came after the ex-Lakers baller participated in a celebrity boxing match against Pop singer Aaron Carter. LO's ex claims he copped a $40,000 paycheck.
There was a child support hearing that Lamar didn't attend where the judge popped off about his non-payment of back child support.
"If Mr. Odom is in good enough shape to participate in a boxing match, he's certainly in good enough shape to abide by his obligations to support his children as set forth in the settlement agreement," Manhattan Supreme Court Judge Matthew Cooper said during a video hearing.
Last month, Lamar's ex-Liza Morales sued him over claims that he hasn't honored a 2015 settlement agreement over their two children, Destiny (23) and Lamar Jr. (19), since June 2020. Liza's lawyer told the judge that LO hasn't been paying child support and he owes her over $91,000 through July. Not only that, he reportedly owes nearly $24,000 for college application fees and room and board for their children.
It's also alleged the former Laker baller drained bank accounts that each held over $68,000 that was set aside for college tuition for the kids. It gets worse…
Apparently, LO has fallen behind on nearly $83,000 rent for a West Street apartment in Lower Manhattan, where Liza lives with their kids. Now, they're facing being evicated as the landlord has started an eviction case against her.
"He is definitely making income," Liza said by video during the hearing. "He just got a check for that boxing match. He is doing a lot of things regarding his brand. He has a CBD company that he works with."
"I will just offer the observation that if Mr. Odom wants to have a brand that means anything, it should be one where the person behind the brand pays to support his children and doesn't leave his children in danger of being evicted," Judge Cooper said.
It's reported Liza started crying as she opened up about how stressful life has been for herself and her children. She revealed her son, Lamar Jr., has been diagnosed with depression and that they all have trouble sleeping.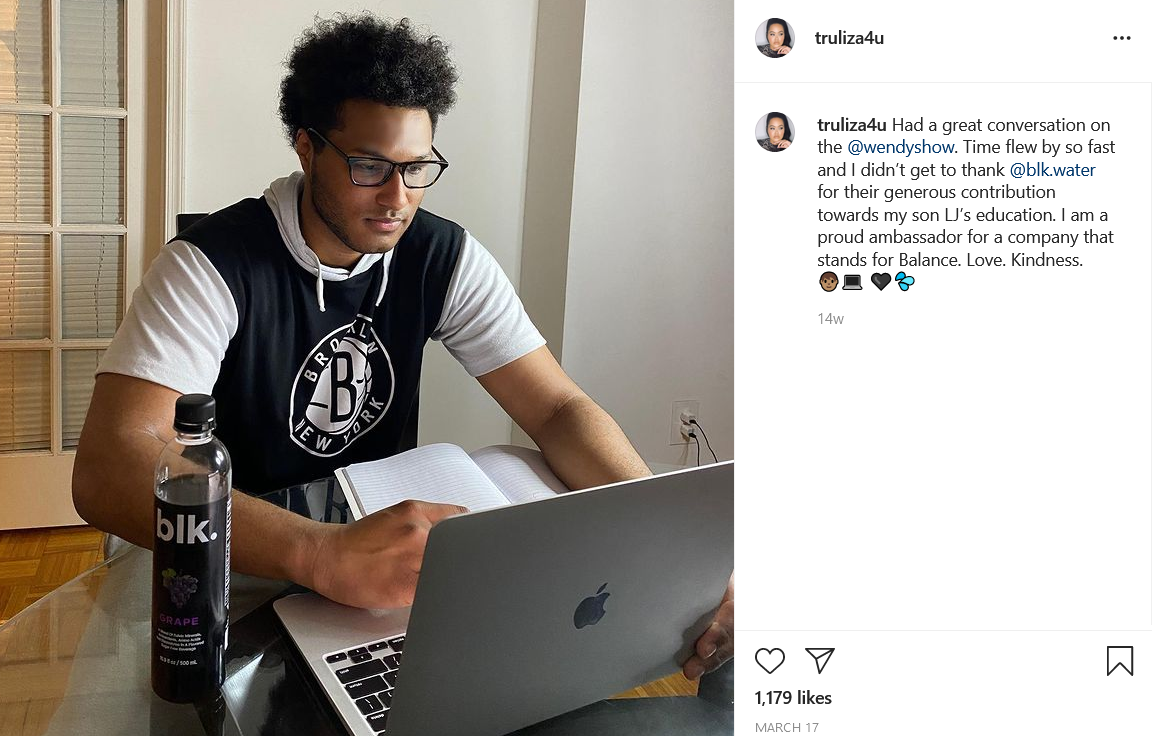 When Lamar caught wind of the new reports, he hopped on Instagram to share his side of the story.
In a lengthy IG post, LO claims he took care of Liza and their two children the moment she said she was pregnant. He didn't specify to what exact extent dollar wise, though. Even when he was married to Khloe Kardashian, he claims he paid Liza's bills. She was raising their kids majority of the time as well.
"I was never married to my kids mother. I took care of her from the second she became pregnant and even after I was married I still paid her bills," he wrote. "I AM NOT RESPONSIBLE for a GROWN ASS WOMAN!! Once my children became adults my duties were done! I told her to GO TO WORK! MOVE into an affordable home, she didn't listen and that is NOT on ME!"
LO said Liza needs to get a job and help take care of their two children and that she should be held to the same standard as he's being held to.
"The news, the media, the public loves to vilify a man, call him deadbeat, say how terrible he is as a man but what about a woman who refuses to get off her ass and make a living for herself? She is just as responsible for taking care of our now ADULT children as I was so why isn't she held to the same standard?"
The 41-year-old former NBA star also talked about his pension, said he doesn't own a CBD line nor did he get paid $40,000 from the celebrity boxing match (like Liza claims).
"Enough is enough. I do not get pension from the NBA until I'm 46. I do not own a CBD line, I did not get paid $40k from Celebrity Boxing "
"To the Liza's who sit on their asses and expect a handout, who lie and manipulate their children, who use their children as pawns, who creates stories and scenarios to attract attention, may you seek healing and counseling for your brokenness ~ you need it," he concluded.
Peep his full post below:
View this post on Instagram
Can someone tell Lamar unpaid child support is unpaid child support (money for the children)? Period. If you're behind on child support payments, whether they're NOW over 18 or not, that has nothing to do with "taking care of a grown a** woman." Back child support is, in fact, a thing. If back child support is what is occuring. It is not "taking care of a grown woman" when one pays court ordered child support for the two children they made. If the amount needs to be changed because income changed, the courts have a procedure for that too.