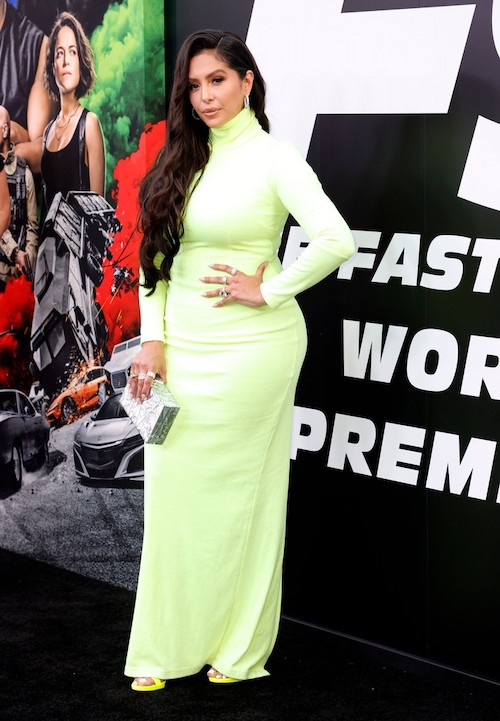 Kobe Bryant's widow Vanessa Bryant and the family members of the seven other victims in the deadly helicopter crash have reached a settlement with the charter company that operated the helicopter. Details inside…
Vanessa Bryant – widow of Kobe Bryant – and the family members of the seven other victims have reached a settlement in the wrongful death lawsuit launched last year over the helicopter crash that killed NBA icon Kobe Bryant, their 13-year-old daughter Gianna "Gigi" Bryant and seven others – including John Altobelli, Keri Altobelli, Alyssa Altobelli, Sarah Chester, Payton Chester, Ara Zobayan, and Christina Mauser – in January 2020.
According to paperwork, Island Express Helicopters, Inc. (the company that operated the Sikorsky helicopter), the estate of the pilot Ara Zobayan (who perished himself in the crash) and another company agreed to settle the claims.
The terms of the settlement are confidential and still have to be finalized.
"The material terms of the settlement and releases are known to the settling parties and include that the terms of the settlement are confidential," according to the filing in Los Angeles Superior Court (obtained by Deadline).
"The settling parties are currently finalizing settlement documents, which include the necessary documentation for approving compromise of the minors' claims," the 7-page "Joint Notice of Settlement and Joint Request to Vacate Discovery Deadlines" said.
Deadline reports:
In the February 24, 2020 lawsuit, the widow of Kobe Bryant and her attorneys claimed that weather conditions on the day of her husband and daughter's death were clearly not suitable for flying. The suit laid out conditions that pilot Zobayan failed to address before and during the fatal flight that January 2020 morning out of Orange County,
That premise was backed up by the National Transportation Safety Board earlier this year. A NTSB probe of the accident released its findings in February and determined that pilot error was directly behind the crash. Specifically that Zobayan was in violation of both his training and federal rules that warn against flying into heavy clouds, as the helicopter pilot did that day.
While this lawsuit is settled, Vanessa is still tangled in court with a lawsuit she filed against the Los Angeles County Sheriff's Department after deputies shared the graphic photos taken at the helicopter crash scene. She filed the lawsuit against the department, Sheriff Alex Villanueva, and the county in September 2020.
While we're sure they're glad the company is taking responsibility for the crash, no amount of money can replace their loved ones.
To keep her mind off things….
View this post on Instagram
Vanessa's friends Ciara & Russell Wilson convinced her to get out of the house for a bit. Fun times.
Photo: Getty