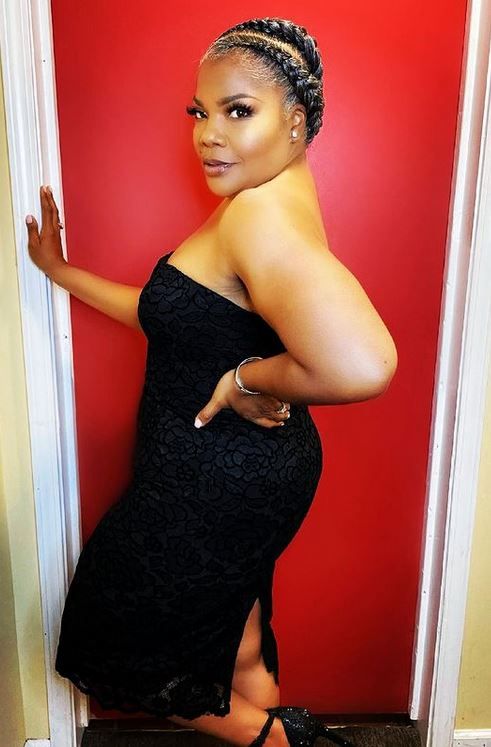 Mo'Nique is sick of black women not looking presentable in public, so she delivered a social media PSA to the women who aren't representing themselves like she feels they should. See her message to the youngings inside…
Famed actress Mo'Nique is not here for black women not looking presentable in public. And she's letting folks know exactly how she feels about it.
After seeing her "young sistas" in the airport, Oscar winner Mo'Nique felt compelled to record a video to encourage "young queens in training" to stop wearing bonnets, slippers, pajamas, and blankets in public.
After seeing black women in the Atlanta airport wearing bonnets and pajamas, the comedienne/actress issued a PSA for seasoned black women to pull younger black women aside when they see a "young sista" who's not representing herself in the best way possible.
"As we began to walk through the airport, I saw so many – actually too many to count and too many for me to tap – but, I saw so many of our young sistas in head bonnets, scarves, slippers, pajamas, blankets wrapped around them…and this is how they are showing up to the airport.
The Precious star continued:
"And the question I am having to you, my sweet babies – when did we lose pride in representing ourselves? When did we step away from let me make sure I'm presentable when I leave my home? Let me make sure I'm representing the family I created so that if I'm out in the street I look like I have pride in myself."
Peep her IG Live below:
There have been mixed reactions to Mo's PSA. Some agree with her comments, while others call her out for being hypocritical. Some social media users pointed out the fact she had on a rob to film a video that would reach the masses while condemining women doing the same thing when they trek through an airport. There's also the idea that respectability politics rarely, if ever, work for black people. Blacks are often disrespected whether they're wearing a tailored suit and floor length gown or bonnets and durags. But, should this convo be more about SELF respect than it is about acting in a way that should be deemed respectable to others? Especially when white people walk around in their pajamas too and have no problem getting the same respect?
Do you agree or disagree with Mo'Nique?
Photo: Mo'Nique's IG